Where Americans Can Travel Now, CDC's Latest Advice For Traveling Abroad
Amid the ongoing COVID-19 pandemic, the U.S. Centers for Disease Control and Prevention (CDC) currently advises Americans against traveling internationally until they are fully vaccinated.
The CDC explains: "Fully vaccinated travelers are less likely to get and spread COVID-19. However, international travel poses additional risks, and even fully vaccinated travelers might be at increased risk for getting and possibly spreading some COVID-19 variants."
There are around 60 countries and territories that fall within the CDC's "Level 1: COVID-19 Low" risk assessment category, according to the latest CDC advice for traveling abroad, which was updated on Monday.
Those traveling to a "Level 1: COVID-19 Low" area are advised to make sure they are fully vaccinated before heading to the destination.
The federal body says those who must travel abroad during the pandemic, especially as the threat of the Delta variant looms, "need to pay close attention to the conditions at their destination" before they travel and any restrictions that may be in place.
On Wednesday, U.K. Transport Secretary Grant Shapps announced that from August 2, U.S. and European travelers will be "able to come to the England from an amber country without having to quarantine" if they are fully vaccinated, in a post on Twitter.
Shapps added: "The changes will apply to fully vaxxed [vaccinated] people with an FDA or EMA [ European Medicines Agency] vaccine—they'll still need to do the usual pre-departure test before arrival and take a PCR test on day 2 of returning to England."
While this might be welcome news for some, according to the latest CDC recommendations, the U.K. is currently among the areas in the "Level 4: COVID-19 Very High" category.
The CDC warns Americans to avoid traveling to destinations in the "Level 4" category and advises against all non-essential travel to areas in the "Level 3: COVID-19 High" category.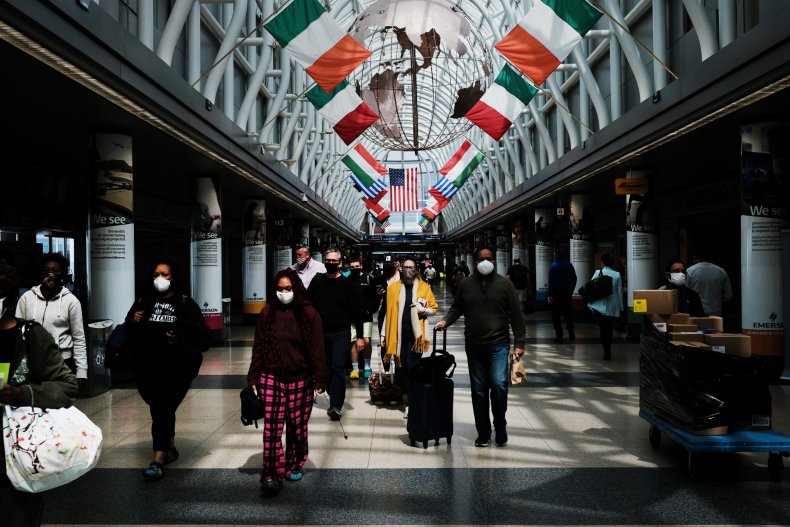 Places in CDC's 'Level 1: COVID-19 Low' Category
Albania
American Samoa
Anguilla
Antigua and Barbuda
Australia
Azerbaijan
Benin
Bermuda
Bosnia and Herzegovina
Brunei
Bulgaria
Burkina Faso
Cayman Islands
Chad
China
Comoros
Cote d'Ivoire (Ivory Coast)
Dominica
Djibouti
Equatorial Guinea
Falkland Islands
Federated States of Micronesia
French Polynesia
Gabon
Ghana
Greenland
Grenada
Hong Kong
Hungary
Iceland
Kosovo
Laos
Liechtenstein
Mali
Marshall Islands
Mauritius
Moldova
Montserrat
New Caledonia
New Zealand
Niger
Nigeria
North Macedonia
Northern Mariana Islands
Palau
Poland
Romania
Saba
Saint Barthelemy
Saint Pierre and Miquelon
Singapore
Sint Eustatius
Slovakia
South Korea
Taiwan
The Gambia
Togo
Turks and Caicos Islands (U.K.)
Vietnam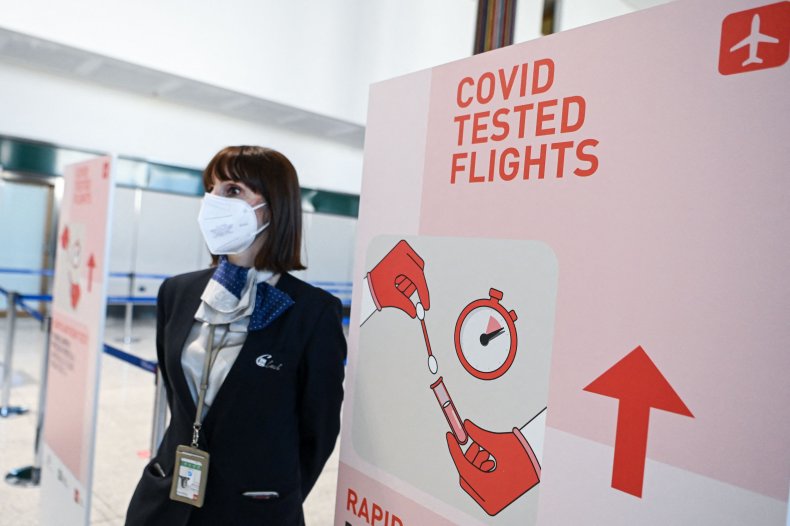 CDC Advice for Vaccinated People Traveling Abroad
During their travels, fully vaccinated individuals should wear masks on planes, buses, trains and other forms of public transportation traveling into, within, or out of the U.S. and while indoors at U.S. transportation hubs, including airports and stations.
They should also follow all state and local COVID-19 safety recommendations and requirements, such as mask wearing and social distancing, according to the latest advice from the federal body.
The CDC says all air passengers entering the U.S., including U.S. citizens and fully vaccinated people, are "required to have a negative COVID-19 test result no more than 3 days before travel or documentation of recovery from COVID-19 in the past 3 months" before boarding a flight to the U.S.
Following their trip abroad, Americans are advised to get tested with a viral test three to five days after travel, as well as monitor themselves for symptoms, isolate and get tested if they do have symptoms and follow all state and local post-travel advice and requirements.
CDC Advice for Unvaccinated
People Traveling Abroad
In addition to all of the aforementioned advice for vaccinated Americans, those who are unvaccinated but traveling abroad are advised to get tested with a viral test one to three days before their trip.
The following additional recommendations also apply for unvaccinated Americans returning to the U.S. after their trip abroad, as outlined by the CDC:
Get tested with a viral test three to five days after travel and stay home and self-quarantine for a full week after travel. Even if you test negative, stay home and self-quarantine for the full seven days. If you test positive, isolate yourself to protect others from getting infected.
If you don't get tested, stay home and self-quarantine for 10 days after travel.
Avoid being around people who are at increased risk for severe illness for 14 days, whether you get tested or not.
See the CDC website for more information on traveling abroad during the COVID-19 pandemic.
The Wider Picture
Coronavirus has infected more than 195.5 million people since it was first reported in Wuhan, China, including over 34.6 million in the U.S. More than 4.1 million people have died and over 3.9 billion COVID-19 vaccine doses have been administered worldwide, as of Wednesday, according to Johns Hopkins University.
The graphic below, produced by Statista, shows the seven-day average of COVID-19 vaccine doses administered and the share of the fully vaccinated U.S. population.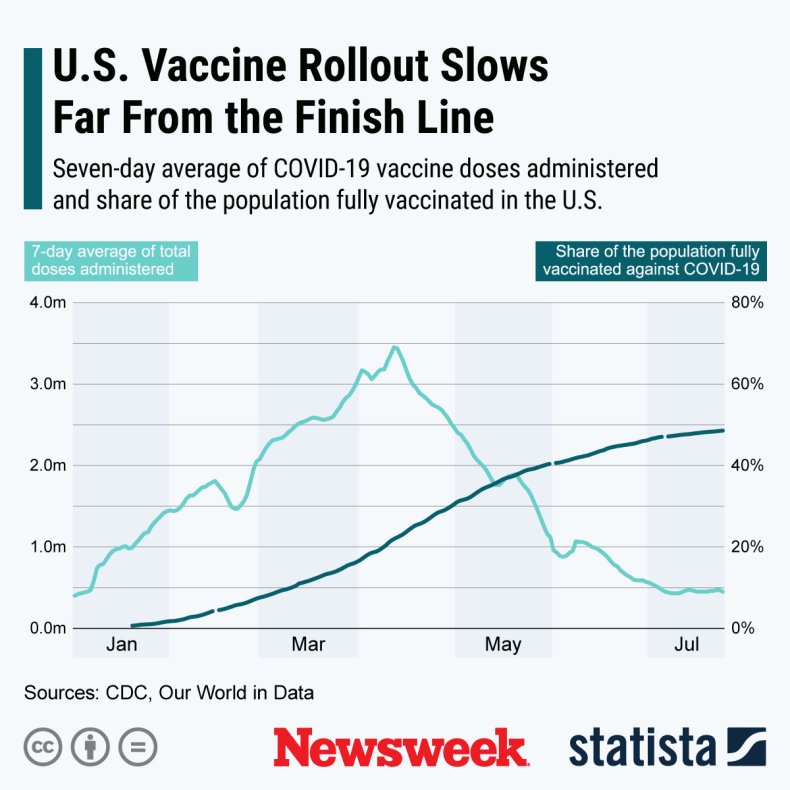 The graphic below, also produced by Statista, shows the share of the population who are fully vaccinated against COVID-19 in different countries.