Where America's Cases, Hospitalizations, Deaths Stand 19 Months Into the COVID-19 Pandemic
America's starting to see cases and deaths tick downward after the Delta variant wreaked havoc across the country, but the country continues to lead in devastation from the COVID-19 pandemic.
The World Health Organization (WHO) officially declared the COVID-19 outbreak a pandemic on March 11, 2020, after the virus spread across the globe. Since then, America has had more than 44 million cases and 700,000 deaths, with more people getting sick and dying in 2021 than in 2020.
America reported an estimated 20 million cases of COVID-19 by the end of 2020, a number that climbed to 44,396,097 by mid-October, according to a tracker maintained by Johns Hopkins University. While cases appeared to be plateauing in the spring as people rushed to get vaccinated, new cases started to spike in summer as the Delta variant took hold.
At the end of August, America saw a 3.38 percent increase in cases from the previous week, an increase not seen since February, according to data from the WHO. Believed to be more transmissible than other variants, Delta helped fuel surges across the country, pushing hospitals to their breaking points.
The Delta variant appears to be following a similar cycle as other waves of cases and cases appear to be on a downward trend, dropping more than 35 percent since the first of September, according to the New York Times. Two-month surges followed by a decline in cases has been a regular pattern since the start of the pandemic, and unfortunately, as has been seen in the past, downward trends can be temporary.
Unlike spikes in cases that occurred in 2020, this year America has an arsenal of tools to try to prevent another significant surge. The COVID-19 vaccine has helped prevent people from being hospitalized because of the virus and experts continue to cite it as the strongest tool in America's arsenal of weapons in the fight against the pandemic.
Some still remain hesitant to get vaccinated against COVID-19 and while the hope is that restrictions on unvaccinated people's lives will sway people to get the shot, some have opted to lose their jobs instead of getting vaccinated.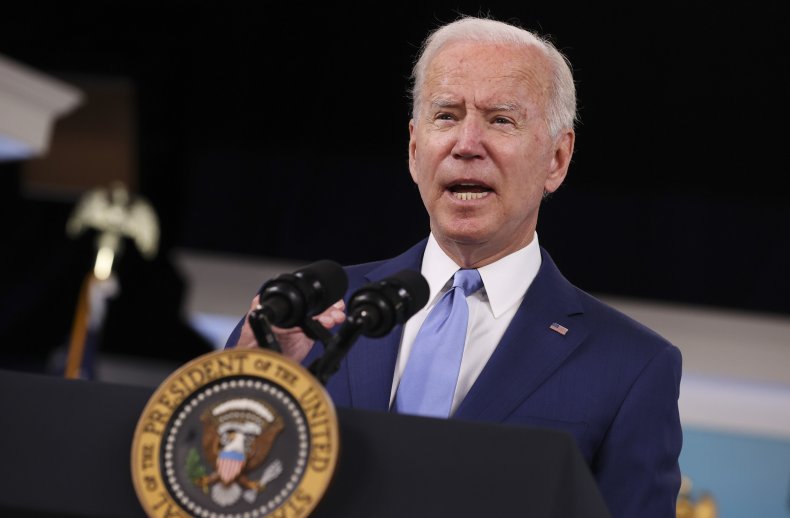 Unvaccinated people account for the bulk of hospitalizations and while some may write it off as a problem for those who won't get the shot, it's having a ripple effect that's impacting everyone regardless of vaccination status. Some hospitals are being so overwhelmed by patients that they're unable to properly care for people seeking treatment for non-COVID-related ailments, making reducing COVID hospitalizations vital to the entire country's health.
Along with vaccinations, officials across the country are looking at expanding access to monoclonal antibody treatments. The intravenous infusion serves as substitute antibodies that target the virus and aim to prevent it from progressing to the point a person becomes seriously ill and needs to be hospitalized.
Monoclonal antibodies require infrastructure, which can complicate their being administered. While they're the only outpatient treatment authorized for treating COVID-19, that may not be the case for long and a pill may soon be available to treat COVID-19 in the outpatient setting.
On Monday, Merck asked the Food and Drug Administration for an Emergency Use Authorization (EUA) for molnupiravir, an oral antiviral used to treat non-hospitalized COVID patients. If authorized, the pill Merck created in collaboration with Ridgeback Biotherapeutics would be the only authorized treatment that doesn't require a health care professional to administer, a benefit it has over monoclonal antibodies.
Unfortunately, the pill won't be around for this current wave of cases, but if authorized, it could be beneficial at reducing strains on hospitals in the next surge of cases.
Hospitalizations and deaths tend to trend a few weeks behind cases, as it takes time for the disease to progress and some people can spend weeks in the hospital. Hospitalizations nationwide have been trending downward since the beginning of September, but more than 40,000 people remain hospitalized with COVID-19, according to the Centers for Disease Control and Prevention (CDC). More than 90,000 people were hospitalized with COVID-19 at the peak of the current wave.
Deaths have fallen 10 percent since September 20, according to the New York Times, marking the first sustained decline since early summer. As of mid-October, America reported 713,770 deaths of COVID-19, according to the Johns Hopkins University tracker. More than half of those deaths occurred in 2021, according to the WHO.
While there are promising signs the current wave of cases appears to be subsiding, experts have warned against being complicit. Dr. Anthony Fauci, director of the National Institute of Allergy and Infectious Disease (NIAID), told CNN's State of the Union on Sunday that cases need to continue to decline before life can return to normal. He called the daily increase in cases still "way too high" and wants to see it lower than 10,000 cases per day before areas lift indoor mask requirements for vaccinated individuals.