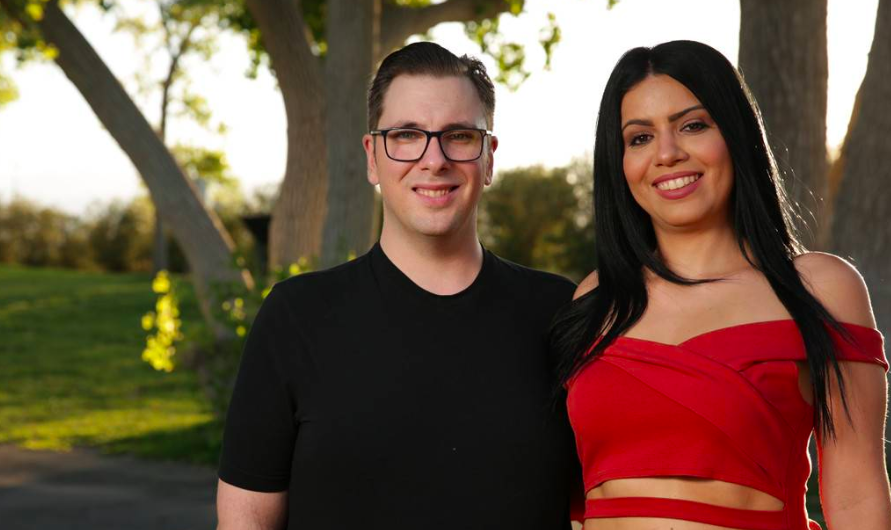 The drama between 90 Day Fiancé stars Colt and Larissa isn't quite over yet. When audiences first met the long-distance couple in October, it was already evident that Larissa's demands may have been too much for finacé Colt. Now with Season 3 officially in the books, their drama continues with a brand new season of the hit TLC show.
Both Colt and Larissa have had their fair share of publicized fights and arrests, and after Colt filed for divorce in January, the two will be appearing on Sunday's Season 4 premiere.
Along with Sunday premiere, viewers will get more behind the scenes action from their favorite 90 Day Fiancé couples, starting Monday, when special episodes feature individuals from past seasons giving their own juicy take on the previous night's events, from the comfort of their own home.
"Married life, for me, is like hell," Larissa said to the camera. "And it's all Colt's fault."
As previously reported, the couple celebrated their divorce last month in Las Vegas where Larissa brought in new boyfriend, Eric. It's unclear how long Larissa and Eric have been together, but the reality star initially wanted to keep him private. She posted photos with Eric's face covered with an emoji, saying she didn't want the public to ruin her special relationship.
Though the timing is unclear, Eric gave details to E! News on the first time he met Larissa: "It was a very interesting scenario."
"It was a very windy evening, and I actually had to run and grab my car. She wanted to go with me," he continued. "I said, 'I insist that you probably stay here,' and she thought I was gonna leave her. So I actually ran about a mile to go get my car and she was calling me by the time I was outside."
During their four-month marriage, Larissa and Colt had numerous run-ins with police due to their public fighting, which later led to Larissa to be arrested for alleged assault. Headlines continued to pour in regarding the couple's dysfunctional relationship, including Colt's claims of his then-wife trying to commit suicide.
"I would like to clarify that the rumors about drug abuse or suicide attempts are not true," Larissa shared in January, according to TMZ. "I love for my life so much that I would never try to do something like this."
Find out where the couple is now when Season 4 of 90 Day Fiancé: Happily Ever After? premieres on TLC Sunday and 90 Day Fiancé: Pillow Talk premieres on Monday at 8 p.m. ET.