Why Extremist Groups Are Gaining Strength in Central Asia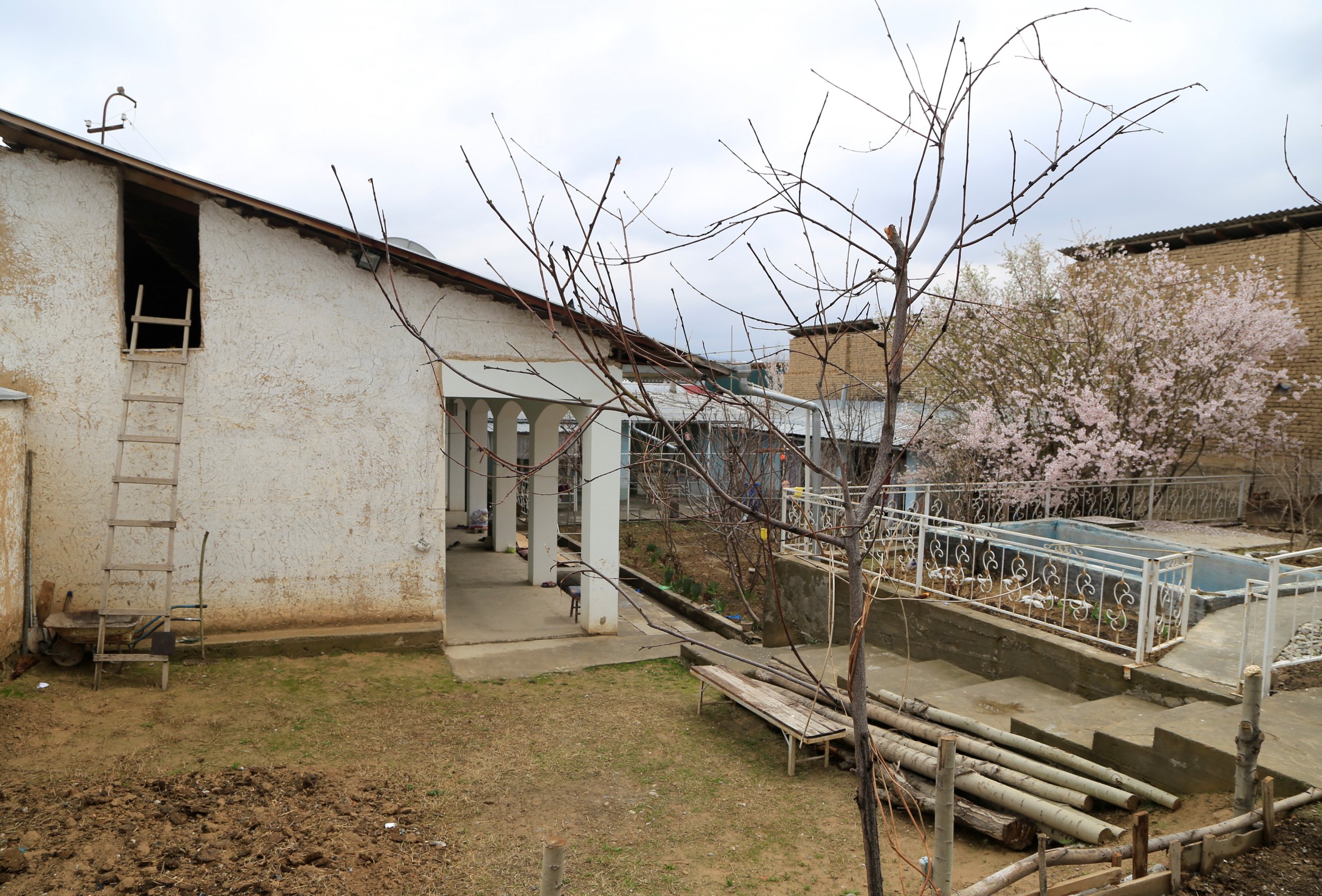 When security forces revealed the suspect in an attack on the St Petersburg metro that killed 14 on April 3 was likely a Kyrgyz national, attention turned to the Central Asia region, the source of several attacks on Russia in recent decades. After Friday's truck attack in Stockholm that killed four, the region made headlines again. Swedish police said the suspect, who has confessed to the attack, was Rakhmat Akilov, from Uzbekistan.
Though Russian authorities believe the St. Petersburg suspect Akbarzhon Jalilov, 22, was a suicide bomber, they arrested eight people in connection with the attack on Monday, and chief of Russian intelligence Alexander Bortnikov said they were also from Central Asian republics.
Both attacks have drawn attention to region with a history of separatism, and in recent years, a source of Islamist extremism. Though neither attack has been claimed by any group so far, both have mirrors in those by the Islamic State militant group (ISIS). The group coordinated similar bombings at train stations in Brussels in March 2016 that killed 32, and a suicide attack on Ataturk airport in Istanbul in June that killed 44 civilians, in which the suspects were also from Uzbekistan and Kyrgyzstan. ISIS's propaganda wing has encouraged its "soldiers" to attack western targets by using vehicle rammings, and an ISIS-inspired attack in Nice in July 2016 killed 86.
There are concerns about the growth of religious extremism in Central Asia—since the rise of the Islamic State militant group (ISIS) in 2014 experts estimate up to 4,000 people from central Asia have gone to fight for the group in Iraq and Syria. Russia's shared borders with much of Central Asia have made it nervous. In a speech to the U.N. general assembly in September 2015, Russian President Vladimir Putin expressed concern over the growing threat of international terrorism in the region.
Much of Central Asia was formerly part of the Soviet Union, under which sources of identity such as religion and nationality were repressed. "In the 1990s when Communism collapsed, tradition withered away, and there wasn't much prosperity. Conditions were ripe for a new ideology, and some people, especially young men looking to become heroes, were drawn to that," says Anna Matleeva, visiting senior research fellow in the department for war studies at King's College London.
A variety of extreme religious movements operate across Central Asia including the Islamic Movement of Uzbekistan (IMU), Hizb ut-Tahrir al-Islam (Party of Islamic Liberation, HuT) the Jamaat of Central Asian Mujahidin and the Uyghur Islamic Party of Eastern Turkestan separatist group. Foreign organizations banned across the region include al Qaeda, Afghanistan's Taliban, and the Muslim Brotherhood.
"Recruiters for ISIS are present in cities across the region. They target mostly poorer regions, suburbs, towns, areas with big bazaars, a crossroads perhaps, with a good communication network; places that allow a mixing of people anonymously," Matleeva adds. There are several hotspots of extremism in the central Asian region, within the republics, as well as in regions with a strong separatist bent, such as Xinjiang in China.
Uzbekistan
Uzbekistan, an authoritarian country, led by the dictator Islam Karimov until 2016, borders Afghanistan to the South, Turkmenistan to the west, and Russia to the north. The largest single group of people joining ISIS from Central Asia is from Uzbekistan, say Crisis Group experts.
A 39-year-old Uzbek man is in custody over an attack in Sweden which killed four in the capital, including a Belgian, a Briton, and two Swedes. Police said that he had "expressed sympathy for extremist organizations" including ISIS.
Reuters reports suggest that Uzbek recruits for ISIS could be in the thousands. The International Center for Conflict Resolution ( ICSR ) estimates that more than 500 Uzbek nationals have traveled to Syria to fight for ISIS in its self-styled caliphate. The Islamic Movement of Uzbekistan became part of ISIS in 2015, and is active in northern Afghanistan alongside the Taliban. The IMU wants to overthrow the Uzbek government and create Turkistan, or an Islamic caliphate which stretches from Xinjiang to the Caspian Sea.
Kyrgyzstan
The home of Jalilov, the alleged St Petersburg attacker, has experienced a "slow arc towards fundamentalism," according to a June article in The Diplomat, a magazine specialising in Asian affairs. One of the bombers of the Boston marathon in 2013 was born in Kyrgyzstan, as was one of the attackers who hit Ataturk airport. Recruitment for extremist groups, particularly ISIS, is a concern for the tiny country. Estimates vary on the number of citizens that have gone to fight for ISIS, but several reports put the figure at around 500.
Of those who left to fight in Iraq and Syria, around 40 jihadists have returned and authorities are concerned about the influence they may have, and have cracked down on suspected extremist cells as a result.
Through 2015 and 2016 authorities carried out several raids in the capital Bishkek, and in Osh, on targets suspected or terror-related activities. They killed four during the anti-terror operation in July 2015, and detained several more, claiming the black flag of ISIS was flying above the house. In August 2016, police said they had broken up a suspected ISIS cell in Bishkek, and later that year the 10th Main Directorate, a government arm that usually deals with terror-related investigations, conducted weapons raids in Bishkek and Osh.
Other extremist movements besides ISIS have been active in the country, including a domestic arm of Iraqi Shia group Jaishul Mahdi that the government held responsible for bombings in 2010 and 2011. In 2011 the security services highlighted the emergence of an organization called the Islamic Movement of Kyrgyzstan (IMK) and analysts at the Crisis Group believe it has grown and provides assistance to people aiming to fight in Syria with ISIS.
Xinjiang, China
China is convinced that Xinjiang, an autonomous territory located in the far west of the country, and home to Uighur separatists and a Muslim-majority population, poses a threat to the country's stability to such an extent that entering Urumqi, the capital, feels like entering a warzone. Armored vehicles and riot police line the streets, and there are constant alerts of possible uprisings. The government blamed the minority Uighurs for a knife attack in Xinjiang that left eight dead in February. Ethnic tensions between the Uighurs and China's majority Han population have been exacerbated by Beijing's crackdown on rights and civil liberties in the region.
In late February Chinese authorities were on high alert after an ISIS video released by the Al-Furat division of ISIS, their propaganda arm, suggested an attack in the region was imminent.
Since then Beijing directed that all cars in Xinjiang must have GPS, claiming that the form of monitoring was to protect against attacks. The army also marched through Urumqi, in a show of anti-extremist strength.
Tajikistan
Bordering China, Afghanistan, Uzbekistan, and Kyrgyzstan, Tajikistan is a majority Muslim country but follows a secular political institution. In November 2016, the U.S. told visitors to be wary of terror attacks, and to avoid public gatherings as growing religious unrest continued in Tajikistan, with its porous border with Afghanistan and Pakistan.
Though the government has claimed that around 1,000 Tajiks have gone to fight for ISIS, analysts are skeptical, as the government has linked unrest to Islamic extremism when quashing dissent. Previously it was only Central Asian country with Islam represented politically, but President Emomoli Rahmon succeeded after 2015 in concentrating power in his hands after closing the Islamic Revival Party of Tajikistan. In July that year, Gulmorod Khalimov, the head of Tajikistan's special forces became a high-profile defection to ISIS—he appeared in a propaganda video for the group, criticizing the Tajik government's policy toward Islam.