Where Are Chantel and Pedro Now? '90 Day Fiancé' Star Goes to Karaoke Night Without Husband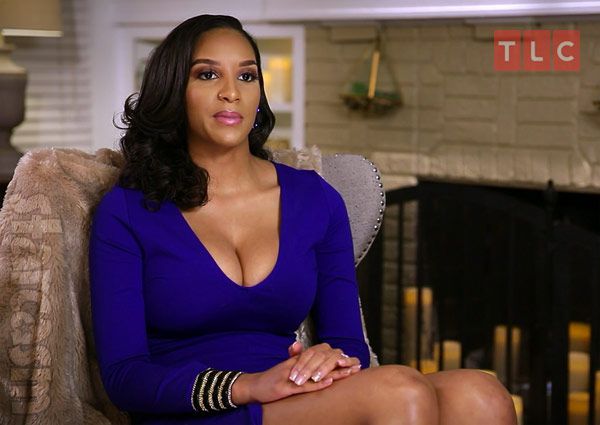 90 Day Fiancé: Happily Ever After? stars Chantel and Pedro arguably have the rockiest relationship. During the last episode of the season, Pedro and Chantel's family (or family Chantel) got into a huge fight which ended with River having a torn shirt and "mother Chantel" Karen walking around with Nicole's weave in her hand, repeatedly saying "muy malo."
As the TLC cameras have heavily documented it, Pedro does not get along with his in-laws. He wasn't featured on Chantel's Instagram story during her night out with her family, which showed clips of her mother, father and brother having fun at a bar.
After her night out, she posted some quotes. "With the new day comes new strength and new thoughts," she shared, quoting Eleanor Roosevelt. Another message, this time originally from Draya Michele said, "No one on social media is prettier than you. They just have more apps."
Last week, she quoted former first lady Michelle Obama as she prepped for the new school year. "Always stay true to yourself and never let what someone says distract you from your goals," the message says.
Chantel is studying to be a nurse and is expecting to graduate next year. "Getting in the back to school mindset as I prepare for next semester of nursing school. Hard work, sacrifice and dedication are expected," she wrote. "Embrace what is expected of you is my best advice for future nursing students and prepare rather than complain. It is not easy but well worth it."
The couple was apparently still together while they filmed the reunion special, but Pedro has been absent from Chantel's social media account lately. Her Instagram biographer doesn't mention her husband. It has a quote from the Bible that reads, "Above all, love each other deeply, because love covers over a multitude of sins."
In a sneak peek clip for Sunday's episode, Pedro refused to talk to his in-laws. "I don't want to see that family in the video chat," he tells TLC cameras once he walked off the stage, leaving his wife alone. "Really, I don't want to be a friend of that family. I really don't want to talk to that family again."
To find out what happens next between Chantel and Pedro, don't miss part two of the reunion special for 90 Day Fiancé: Happily Ever After? when it airs Sunday at 8 p.m. on TLC.