Where Are Charles Manson's 'Family Members' Now? While Most Are Still in Prison, Some Live Normal Lives
Charles Manson created a "family" in the 1960s, made up of those who saw him as a powerful, charismatic leader. The Manson Family ultimately became one of America's most infamous cults, with tales of orgies and murder surrounding them.
Members of the Family were convicted of a deadly two-day killing spree that left seven people dead, including pregnant actress Sharon Tate. Though Manson ordered the killings, he didn't directly participate. Instead, his followers obeyed his commands—and most wound up in prison.
So where are they now? Here's everything you need to know about the central figures in the Manson Family members, and what life looks like for them in 2019.
Leslie Van Houten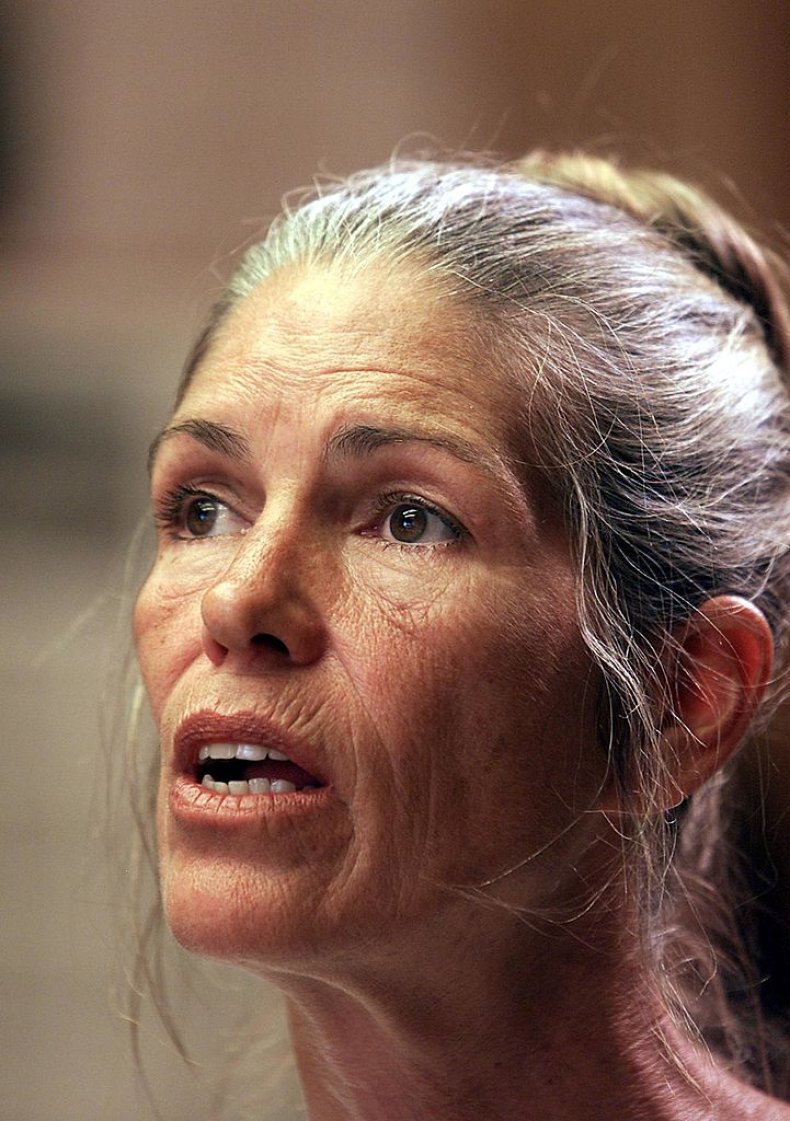 Charged with: Murders of Leno and Rosemary LaBianca
Van Houten was sentenced to life in prison when she was only 19 years old. Now 68, she's been denied parole 19 times but could have another chance at freedom.
Van Houten was recommended for parole in January. It's unclear if she will see release, as two previous parole recommendations were turned down by then–California governor Jerry Brown, according to NBC News. Part of the reason Van Houten has yet to be released is she blames Manson for the murders more than she blames herself, Brown explained at Van Houten's last parole hearing.
Susan Atkins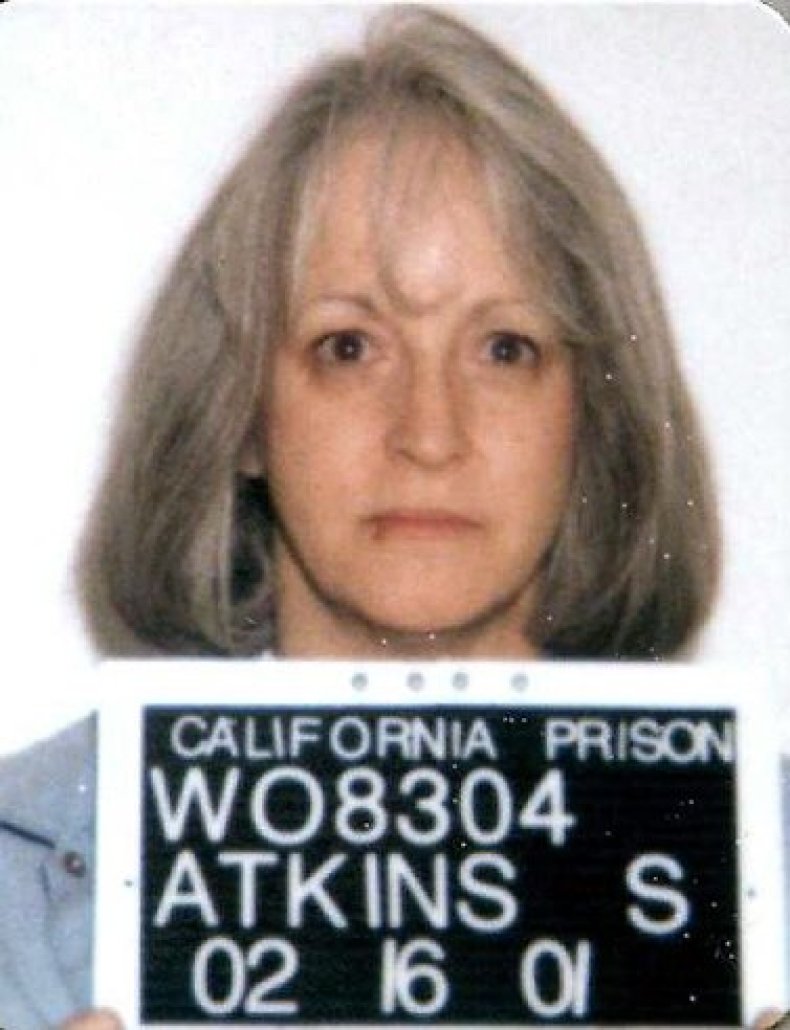 Charged with: Murder of Sharon Tate
Atkins spent her life in prison for her role in murdering Tate—she's the one who stabbed the Hollywood star to death. She died of brain cancer in 2009.
Patricia Krenwinkle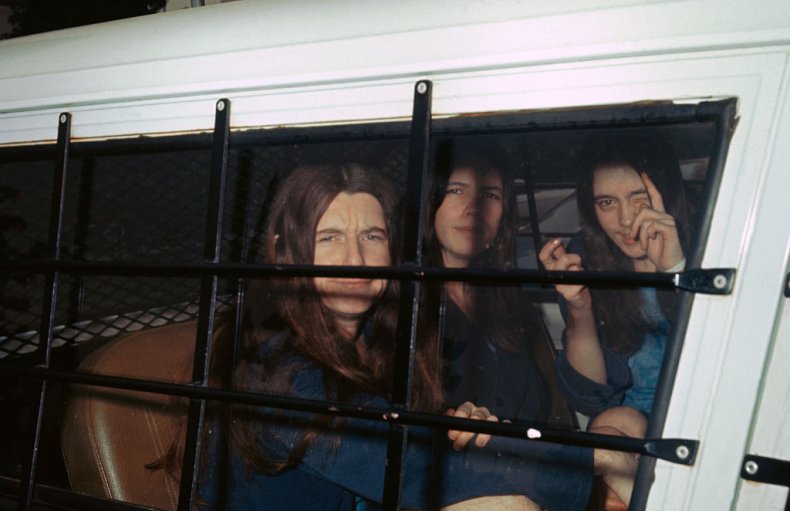 Charged with: Tate murders and LaBianca murders
Krenwinkle is still in prison, currently the longest-serving prisoner in the state of California. She was last denied parole in 2017.
Charles "Tex" Watson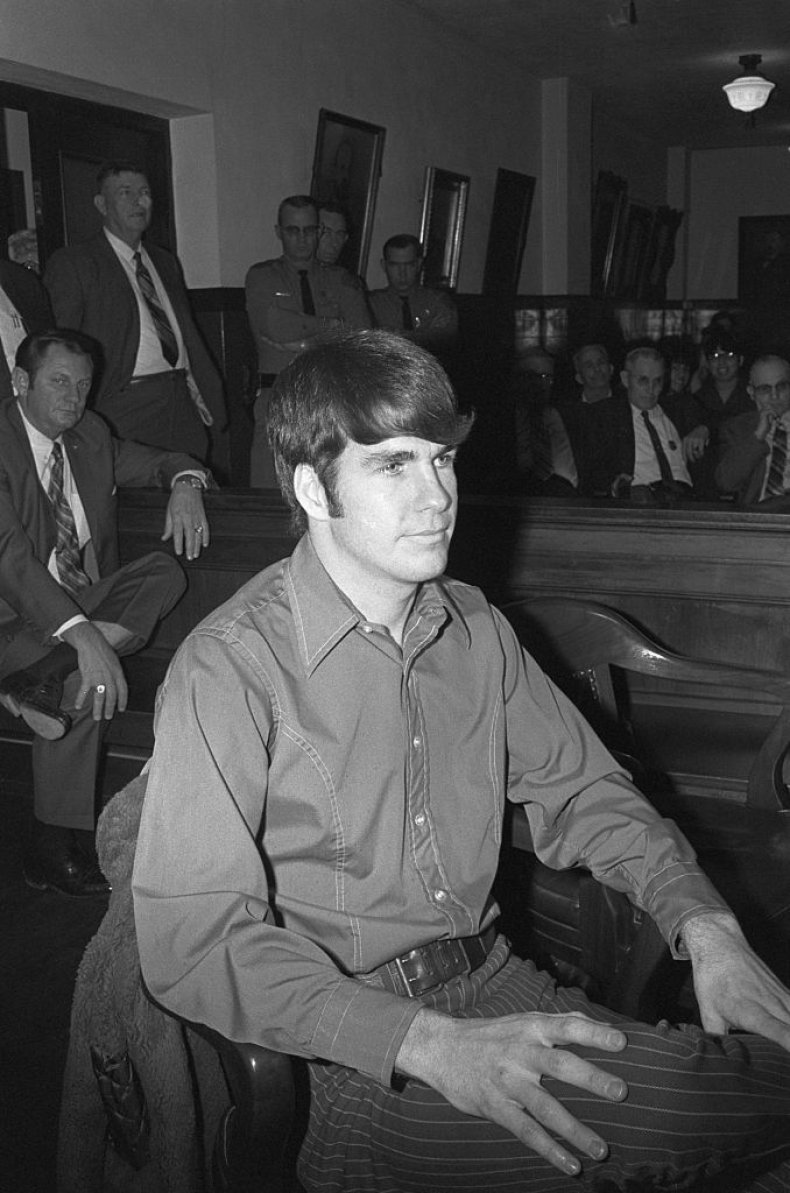 Charged with: Tate murders and LaBianca murders
Watson remains incarcerated at the Richard J. Donovan Correctional Facility in San Diego. He has been denied parole 17 times, most recently at a board hearing in October 2016.
He runs the born-again Christian outreach site Abounding Love from prison. The site contains essays and information about faith, forgiveness and the crimes he committed while a member of the Manson Family.
Bobby Beausoleil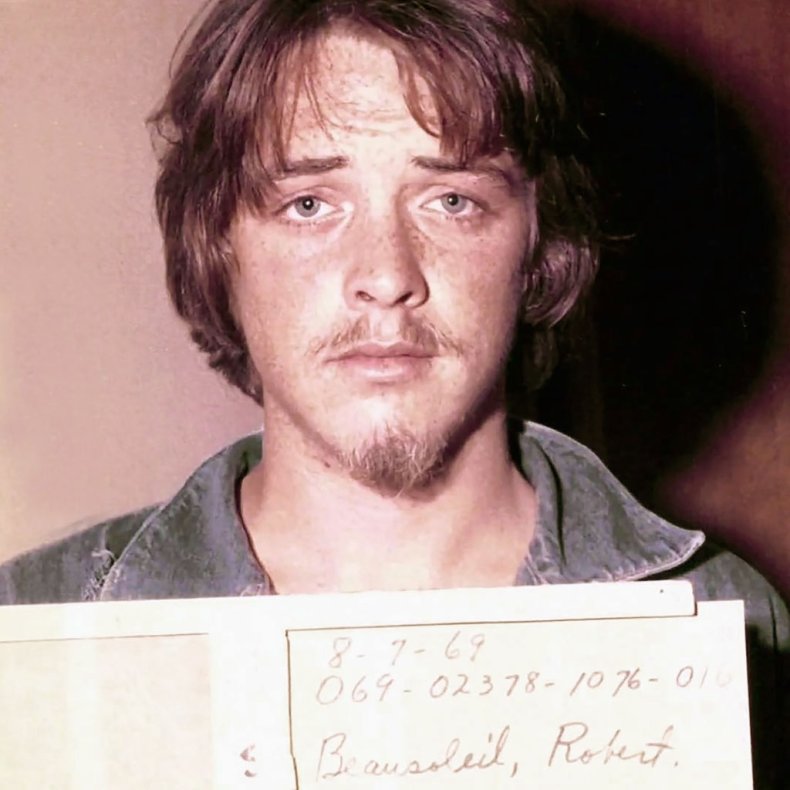 Charged with: Murder of Gary Hinman
Already behind bars for Hinman's death Beausoleil had no role in the Tate murder or any after. Now 71, he is still serving a life sentence in the California Medical Facility, a state prison in Solano County, California.
Although a parole board recommended Beausoleil for parole in January 2019, California Governor Gavin Newsom rejected its recommendation, claiming he could still pose a danger to society.
Steve "Clem" Grogan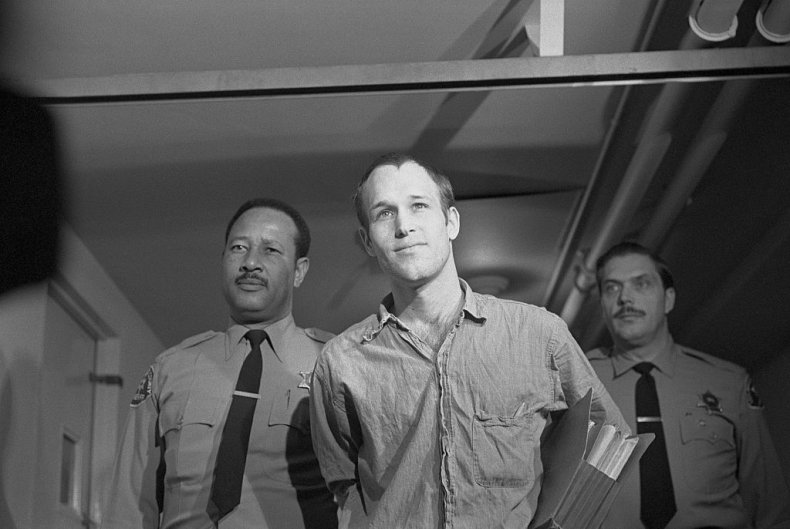 Charged with: Murder of Donald Shea
Grogan was granted parole after serving 15 years in prison for Shea's murder. He was allowed his freedom after telling authorities where Shea's body had been disposed of after the murder.
Linda Kasabian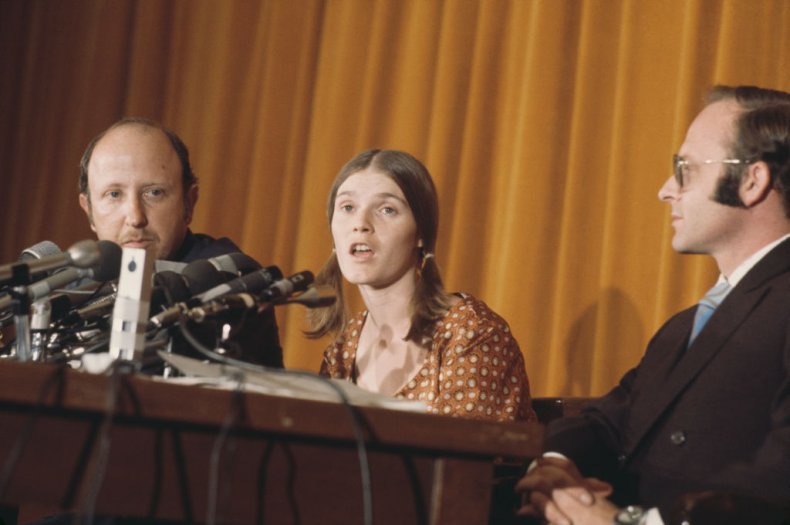 Charged with: Nothing
Kasabian was considered the star witness in the trial against Manson. After eavesdropping on the infamous murders, she broke with the Family and testified for the prosecution. Today Kasabian avoids the spotlight and is reportedly living in a trailer park.
Paul Watkins
Charged with: Nothing
Not involved with any of the murders, Watkins stayed out of prison despite his close relationship with Manson and the Family by providing information to police.
In 1979, Watkins co-wrote a memoir, My Life with Charles Manson. He died of leukemia in 1990.
Catherine Share
Charged with: Small crimes
Now: Share went to prison for a short time for her roles in Manson's lesser schemes. In August 1971, Share and several other Manson family members held up a surplus store and stole nearly 150 guns. The group planned to hijack a passenger jet and stage a hostage crisis to lobby for the release of Manson and other members of the Family. She did not have a part in any of the murders and was released in 1975, after which point she became a born-again Christian.
Known as one of "Manson's ex-lovers," Share recently spoke about how the cult leader was comparable to Jesus. She also advocated for the Family members still in prison. "They've just done the work on themselves for years and years and years," she told Australia's 60 Minutes on Sunday. "They're just not the same people they were when they were 20 and 18 at all."
Mary Brunner
Charged with: Small crimes
Now: Brunner went to prison for small crimes including indecent exposure and theft but was paroled in 1977. She was not involved in any of the murders. Brunner mothered one of the cult leader's children, Valentine Michael Manson, and was considered the "mother" of the entire Family. After her release from prison, Brunner moved to the Midwest with a new identity, according to Rolling Stone.
Squeaky Fromme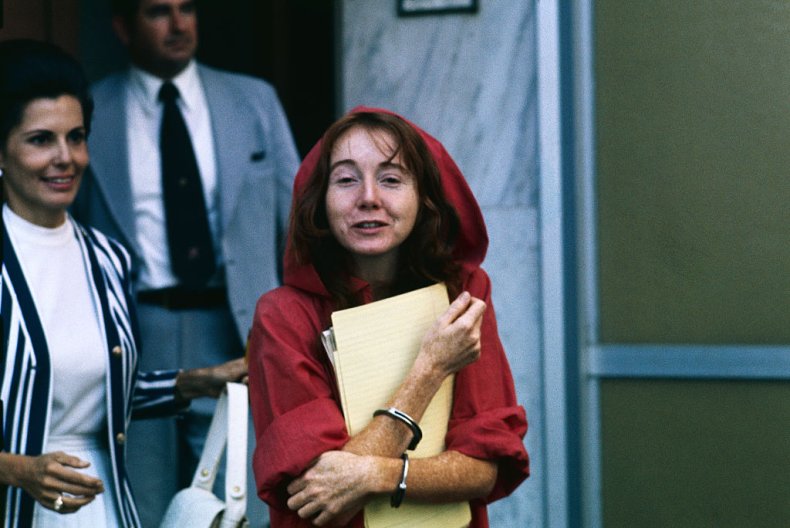 Charged with: Assassination attempt of President Gerald Ford
After pointing a gun at the sitting president, Fromme went to prison for life. She briefly escaped in 1987 to see Manson, who had been diagnosed with cancer. She returned to prison and stayed there until 2009, when parole was granted. Fromme now lives in upstate New York.
Charles Manson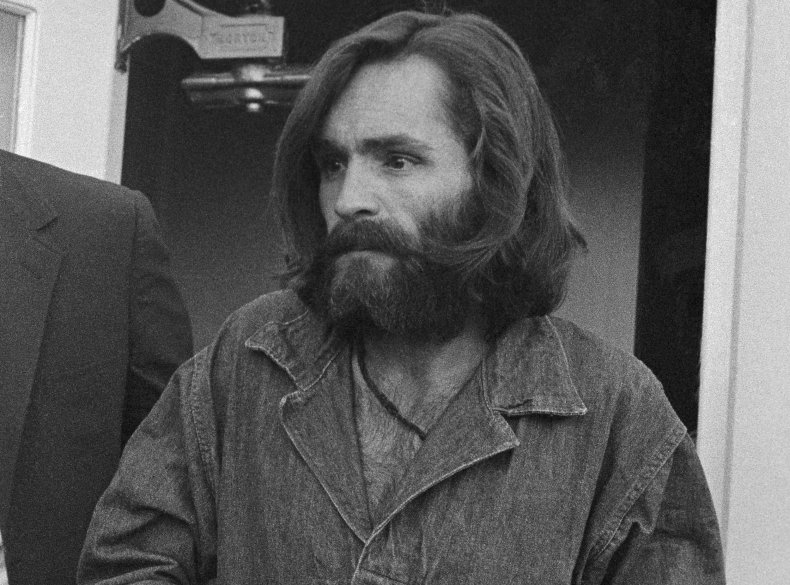 Charged with: seven counts of first-degree murder and one count of conspiracy to commit murder for the deaths of Abigail Ann Folger, Wojciech Frykowski, Steven Earl Parent, Sharon Tate Polanski, Jay Sebring and Leno and Rosemary LaBianca.
Manson was originally sentenced to death but, when California ruled capital punishment unconstitutional in 1972, he was given life with the possibility of parole.
On November 19, 2017, Manson died from cardiac arrest resulting from respiratory failure and colon cancer.