Where Are Coronavirus Field Hospitals Located In New York? Javits Center, Westchester Convention Center Among Sites Drafted To Treat Patients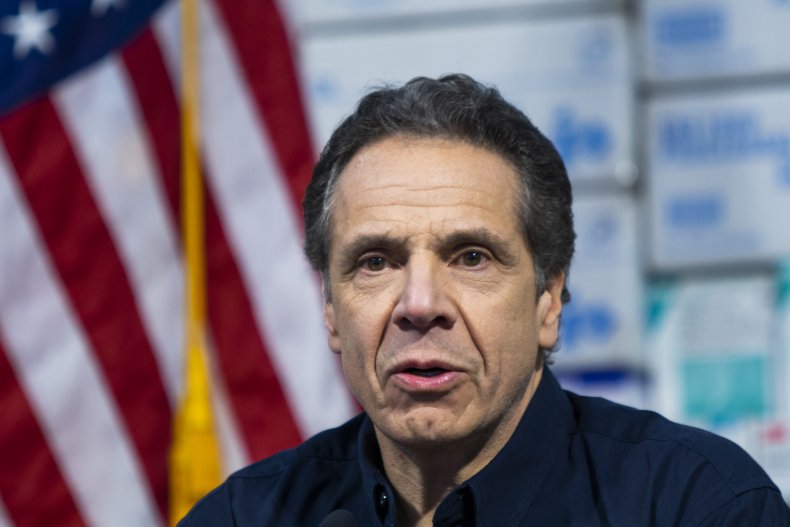 As New York becomes an epicenter for cases of COVID-19 in the United States, Governor Andrew Cuomo announced Tuesday that the state will need an additional 73,000 hospital beds to prepare for the influx of patients amid the novel coronavirus pandemic.
In preparation for the increase, several field hospitals are being set up in several New York City boroughs and the suburbs.
The United States Army Corps of Engineers recommended "four initial sites in New York State for locating temporary hospitals" out of more than a dozen that they visited along with New York government officials, according to the New York state website. The four sites are: The Jacob K. Javits Center, SUNY Stony Brook, SUNY Old Westbury, and the Westchester Convention Center.
A spokesman for Cuomo's office told Newsweek that the goal is to have the sites hold 1,000 beds each. Cuomo also leased the Brooklyn Health Center for Rehabilitation and Healthcare to convert it into a temporary hospital with a 600-bed capacity.
"We have projected the apex at about 110,000 hospital beds. The new projection suggests that the number of hospital beds needed could be as high as 140,000," Cuomo said during a briefing at the Javits Convention Center on Tuesday, where the Army Corps of Engineers has commenced the building of a field hospital.
"We haven't flattened the curve, and the curve is actually increasing ... The anticipated need now for the highest of the curve is 140,000 hospital beds and approximately 40,000 intensive care unit beds," Cuomo added.
Cuomo, who issued a statewide stay at home order Friday in an effort to halt the spread of the highly contagious disease, said New York currently has 53,000 beds and 3,000 ICU beds available. He said hospitals should prepare to increase their beds by 50 percent, with the ultimate goal to ask for a 100 percent increase. Even by doing that, the total number of beds available would be at 106,000, well short of the amount New York is projected to need.
The governor's request also includes an additional facility to those identified by the Army Corps. That facility would be created via the Federal Emergency Management Agency, which Trump directed on Monday to approve Cuomo's request.
"There are two different types of facilities [at the Javits Center]," Cuomo said during Tuesday's press conference. "One is an emergency hospital, four separate components, 250 each, equaling 1,000 [beds] that could be used for acute care. There's a second facility which is 1,000 beds. It's a lower level of medical care for people who don't need as intense service."
New York is also awaiting the arrival of the U.S. Navy Ship Comfort which will give them an additional 1,000 beds. However, Jonathan Hoffman, assistant defense secretary for public affairs, told CNBC that the ship is in for maintenance and would not be arriving for weeks. It is also unknown when any of the field hospitals will be ready or begin accepting patients for treatment.
The spokesman told Newsweek that Cuomo has thus far added "up to 14,600 beds in the downstate region," a number that includes the 8,000 beds Mayor Bill de Blasio was able to identify after being directed by the governor to increase the number of beds available.
New York currently has 25,655 confirmed cases of the novel coronavirus and 125 deaths, according to the Johns Hopkins Coronavirus Resource Center, by far more than any other state in the U.S. The largest concentration of cases are in New York City with 14,904 confirmed cases thus far.