Where Are States Sending Their Opioid Dollars? In Ohio and West Virginia: Lawyers, Clinics and Rehab
With a slew of cases against the world's biggest opioid producers and distributors starting to settle, critics warn the money could go the way of tobacco suits decades ago, when billions went unaccounted for.
Since Ohio and West Virginia have netted more than $500 million from nearly a dozen a drug firms over the years--all eyes are on their burgeoning state coffers to see how officials doll out the money in the months to come.
Though many millions have yet to be accounted for, these locales have already invested tens of millions in patient care, with a special focus on increasing capacity for hospitals and clinics as their death tolls and addiction rates continue to climb.
West Virginia has settled with Purdue Pharma, AmerisourceBergen, Cardinal Health and McKesson for more than $90 million so far. The most recent settlements were split into thirds, minus attorney fees, between the Attorney General's Office, the Department of Military Affairs and Public Safety and the Department of Health and Human Resources (DHHR), according to state officials.
Under a directive from the legislature, DHHR awarded $20.8 million to a fund that contains nine substance use disorder programs in six regions across the state. Grants valuing up to $3,000,000 were given to programs that promised new or expanded drug treatment facilities. Some offered more residential care, clinic space or reintegration programs.
As for its winnings from the McKesson settlement earlier this year, West Virginia is prioritizing families, a DHHR spokesperson told Newsweek. Pregnant and postpartum women with a substance use disorder can face stigma, shame and civil consequences that cause them to avoid prenatal care and treatment. Initial plans for the McKesson funds would support these mothers in under-serviced areas, the DHHR spokesperson said.
West Virginia Attorney General Patrick Morrisey has transferred more than $22.3 million from the office mainly to the legislature and other state coffers, according to press secretary Curtis Johnson. Other funds were used to clear a backlog of drug tests at the state police forensics laboratory to expedite drug enforcement and prosecution, Johnson said in a statement to Newsweek.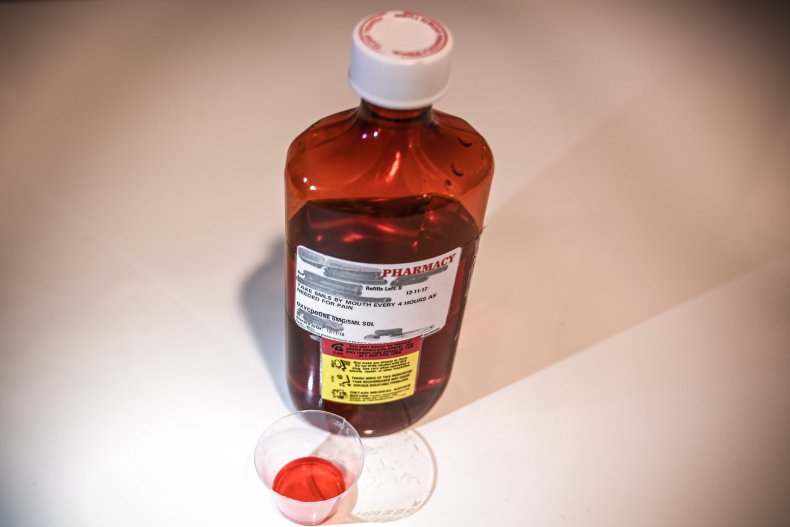 In Ohio, Cuyahoga County and Summit County have won $326 million in settlements from at least eight firms to date, including Endo Pharmaceuticals, Allergan Pharmaceuticals, Mallinckrodt Pharmaceuticals, and Johnson & Johnson.
The most recent agreement this week resulted in $260 million from major drug distributors AmerisourceBergen, McKesson, Cardinal Health and drugmaker Teva Pharmaceuticals.
Cuyaho County will continue investing the funds in a plan announced earlier this month by the county executive and council president. In the first phase of the project, $5,433,000 was awarded to the Addiction and Mental Health Services Board (ADAMHS) for expansion totaling 572 more patients. Local hospitals, county jails and government wings will also get millions for expansion, training and working with children dependent on opioids.
Summit County released a statement earlier this month about its own strategy. For now, the funds remain in the county treasury deposit until a task force is developed to oversee them. The Opioid Abatement Advisory Council (OAAC), composed of professionals chosen by local government figures, will award the funding to local programs.