Where Is 'Botched' Patient La Demi Now? Update On Patient Looking to Get Her Chin 'Fixed'
If you haven't heard of La Demi before, you may recognize her from Wednesday's episode of Botched. While she definitely doesn't look like the usual plastic surgery mishaps on E! Entertainment's reality show, La Demi mainly decided to appear on Botched to spread the positive message she has come to live by: be yourself.
La Demi began sharing her incredible journey of transitioning from male to female on YouTube and Instagram. As her social media presence began to grow, she noticed that Internet trolls began to berate her in the comment section.
"They said 'you're so manly,' 'your chin gives you away,' 'get it fixed,'" La Demi told Newsweek. "[Because of the comment] I started to believe that I needed to get this surgery."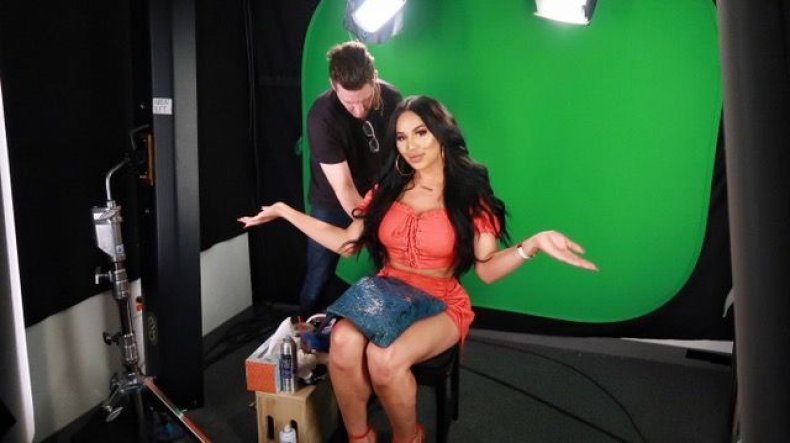 During her time on Botched, Drs. Terry Dubrow and Paul Nassif revealed that to shave the chin down is an "aggressive" procedure, one that could lead to loss of feeling in the mouth. It was then decided during the episode that surgery was not a necessity for the social media personality, and she was beautiful the way she was.
"[The doctors'] reaction really dug deep and stuck with me, I was definitely taken back ... It was such a confidence boost," La Demi said. "I left filming the episode with such a pep in my step."
"I was really looking into these comments and Internet trolls way too much," she added. "When I left, Dubrow gave me a huge hug and said 'keep doing what you're doing ... a lot of people need you out there.'"
Through her transparent Internet presence, La Demi has garnered over 100,000 combined followers on YouTube and Instagram. Following the high of being featured on Botched, the beauty guru looks not to come down but continue up.
"I believe my main goal is to continue inspiring individuals around the world that feel they need to look a certain way to feel a certain way," La Demi said. "I want to continue putting out that message of being yourself."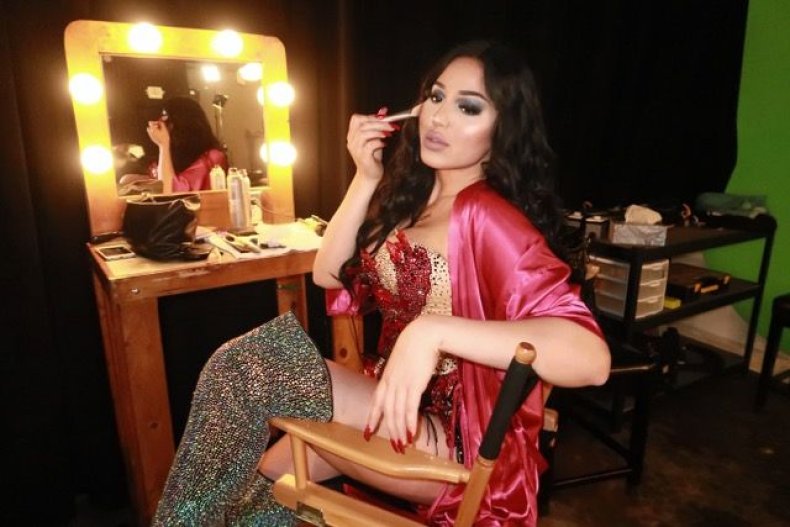 Other than her appearance on Botched and her positive messages on social media, La Demi is also looking to become a powerhouse in the highly-competitive beauty community. The up-and-coming social media personality has already had opportunities with big names in the beauty community and draws much of her inspiration from other transgender women.
"I had the wonderful chance in early 2018 of working with Laverne Cox on Glam Masters," La Demi said. "I've always felt she has been a great advocate transgender youth, transgender women and everything to do with the LGBTQ+ community. She really stood her ground and is a great role model."
"As for someone I'd like to work for in the future, it would be Nikita Dragun," she added. "Her story, in general, is really empowering, and we kind of come from the same backgrounds — small towns, being bullied and all of that."
While the beauty community has been described as a cut-throat, highly competitive industry, La Demi is standing firm in her goals. As she continues to spread her range of influence, La Demi is relying on the different aspects she plans to bring to the beauty community's table.
"As long as I focus on myself, what I need to do and who I want to be, there is nobody else out there like me," she said. "Makeup is nothing but a work of art, there's no wrong or right way of doing it."
With plenty of household beauty names already in the mix — Jeffrey Starr, Nikita Dragun, James Charles and Tati — it may look like another will be added to the list: La Demi.
Watch La Demi's 'Coming Out' story below: