'Botched' Season 5, Episode 13 Spoilers: A Cyst Removal Led to One Woman's 'Butchered' Breasts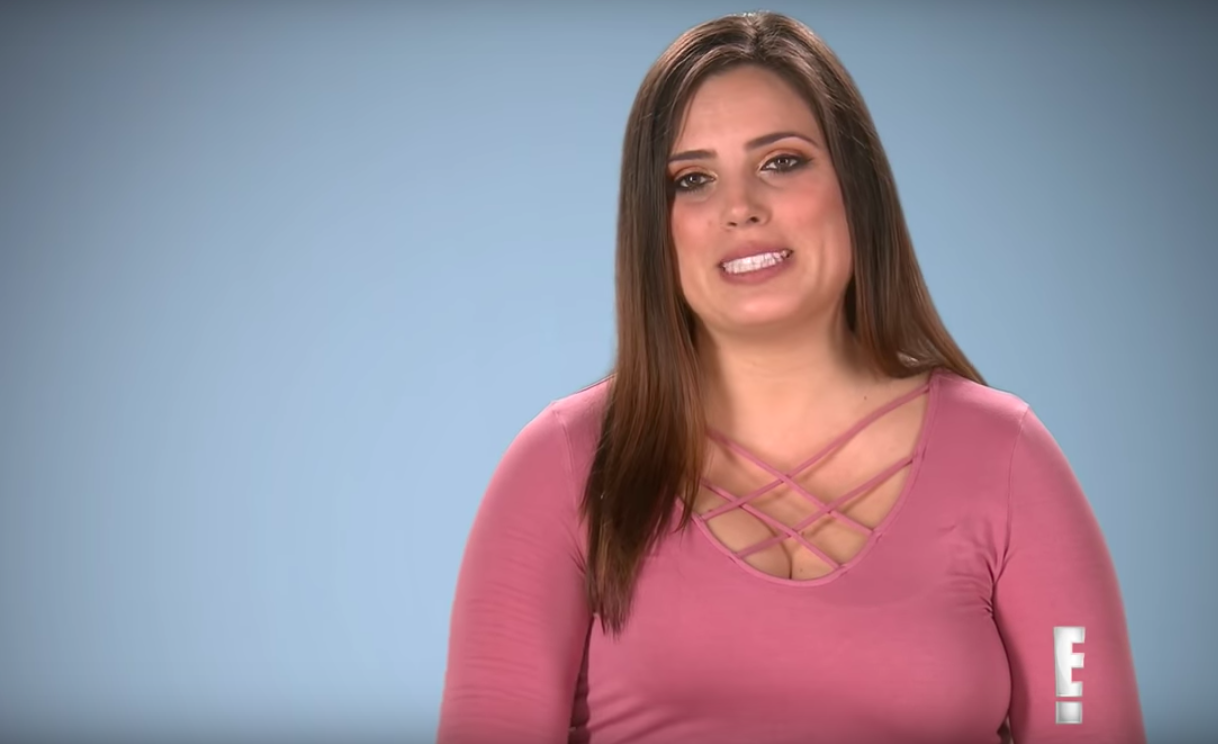 Botched will return to E! Wednesday, but if you cannot wait to see what plastic surgery mishaps lie ahead for this week's episode, this sneak peek may be able to satisfy the curiosity.
Among the patients featured in episode 13, is Gaby from Brentwood, California. The young woman has crooked breasts from having a benign cyst removed early in her life. At just two months old, Gaby had to have her right arm pinned down so the sutures would not be disturbed; however, in the process, her arms had atrophied.
Fast forward to her junior year of high school, Gaby began to notice that her left breast was developing but her right was not. At the age of 21, Gaby went into surgery to put in an implant in her right breast and lift her left.
"When I got out of surgery, I felt like I was butchered," Gaby said to the camera. "It was devastating."
Eight years later, Gaby is ready to have her breasts match each other and no longer have to tape her nipples.
"[My nipple] will come out of my bra," Gaby said to the camera. "Like a little groundhog to be like, 'Hi, good morning!'"
Last week, Botched fans met social media influencer La Demi after she appeared on the show to have her chin fixed. During the show's premiere, it was revealed how "aggressive" the procedure would be to have her chin shaved down.
As a transgender woman, La Demi told Newsweek that she felt she needed the procedure done because of the trolls in her social media comments.
"They said 'you're so manly,' 'your chin gives you away,' 'get it fixed,'" La Demi said. "[Because of the comment] I started to believe that I needed to get this surgery."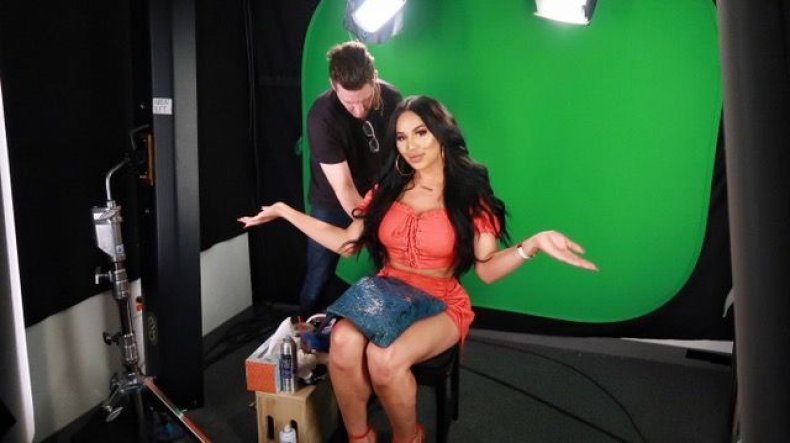 During last week's episode, La Demi had an intimate moment with Drs. Terry Dubrow and Paul Nassif after they told her she was beautiful already and did not need the surgery.
"[The doctors'] reaction really dug deep and stuck with me, I was definitely taken back ... It was such a confidence boost," La Demi said. "I left filming the episode with such a pep in my step."
"I was really looking into these comments and Internet trolls way too much," she added. "When I left, Dubrow gave me a huge hug and said 'keep doing what you're doing ... a lot of people need you out there.'"
Find out what happens next when Botched airs Wednesday at 9 p.m. ET on E!.