Where to Buy Discontinued Taco Bell Items—From $200 a Burrito
There's nothing worse than when your favorite restaurant discontinues your go-to menu item. In the unpredictable year that is 2020, this kind of news is unfortunately expected, but all the harder to swallow when we just want comfort food to ease the pain of the unknown.
This man in Missouri, however, may be able to help curb your cravings.
Bryant Hoban had three frozen Potato Soft Tacos, and listed them four weeks ago on Facebook Marketplace. "Mint condition potato soft tacos from Taco Bell. From drive through to freezer," the description reads with an image of three tacos wrapped in cellophane. "These babies are rare! Never been eaten!"
This mouth-watering cheesy snack can be yours — for a cool $200.
"I've had this idea of 'investment sandwiches' where, like, you'd buy a limited-offer sandwich in bulk, freeze it, and then sell it later for a profit," Hoban told The Riverfront Times of his money-marking scheme.
"You know, like the McRib — McDonald's only offers it once a year, but the demand doesn't go away. So then when I heard Taco Bell was discontinuing the Potato Soft, I decided it'd be a good opportunity to test this idea out before McRib season," he continued.
Hoban was upset to learn that Taco Bell was going to discontinue the Potato Soft Taco. By freezing several of them, he hopes he can find a way to replicate his favorite menu item.
"Once I got down to the last one I realized that we need to preserve this for future generations to experience this delicious being," he says. "So I'm holding onto it right now, and I'm hoping someone comes along and wants to maybe help me with preserving this — conserving the Potato Soft."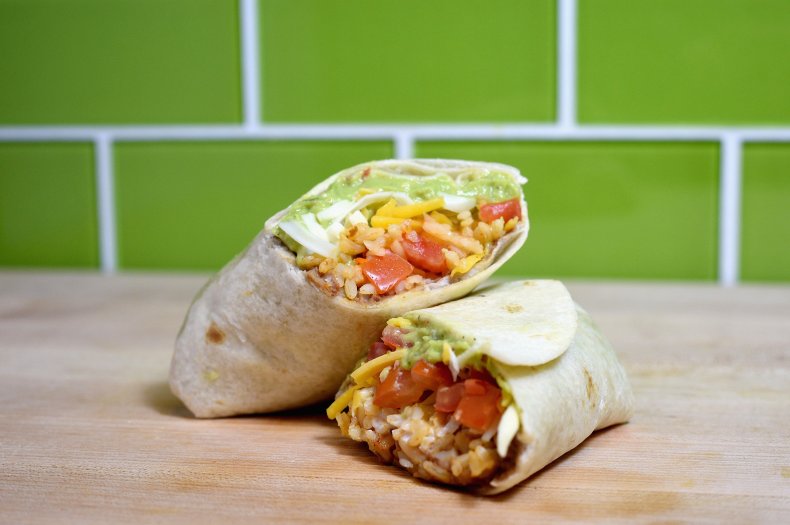 So far, Hoban has sold two of the three Potato Soft Tacos for $70 each, noting that he recouped his investment.
As for what could be the last Potato Soft Taco ever, he's considering donating it "to science" so one day the delicacy can be cloned for future generations. For now, it'll be sitting in his freezer.
In July, Taco Bell announced that they were going to discontinue some of their menu's staples. Delish revealed that the following items were cut: the Grilled Steak Soft Taco, the 7-Layer Burrito, the Quesarito, Nachos Supreme, the Beefy Fritos Burrito, the Spicy Tostada, Triple Layer Nachos, the Spicy Potato Soft Taco, Cheesy Fiesta Potatoes, Loaded Grillers (Cheesy Potato, Beefy Nacho), Chips & Dips, and the Mini Skillet Bowls on the breakfast menu.
"This evolved menu approach comes after months of analyzing the new way we are running our restaurants. With safety top of mind, we want to ensure an easy and fast ordering experience for our guests and team members," Taco Bell said in a statement at the time.
The beloved Mexican Pizza also didn't make the cut. Fans were so outraged that a Change.Org petition was launched to save the cheesy delicacy, collecting over 118,000 signatures as of publication.
So, if you want a Potato Soft Taco, now's your chance it get it while it's (not so) hot!