Where To Buy Your Own Baby Yoda: Mattel, Hasbro, LEGO and More Show off The Child at Toy Fair 2020
Baby Yoda has dominated social feeds and been made into countless memes since The Mandalorian premiered on Disney Plus. There's something about The Child, with its black, glassy eyes and Force powers that fans of Star Wars (as well as those who don't know where Hoth is) can relate to. Disney and the merchandise companies it partners with did not expect this explosion of popularity, forcing them to scamper to come up with new content before the hype died down.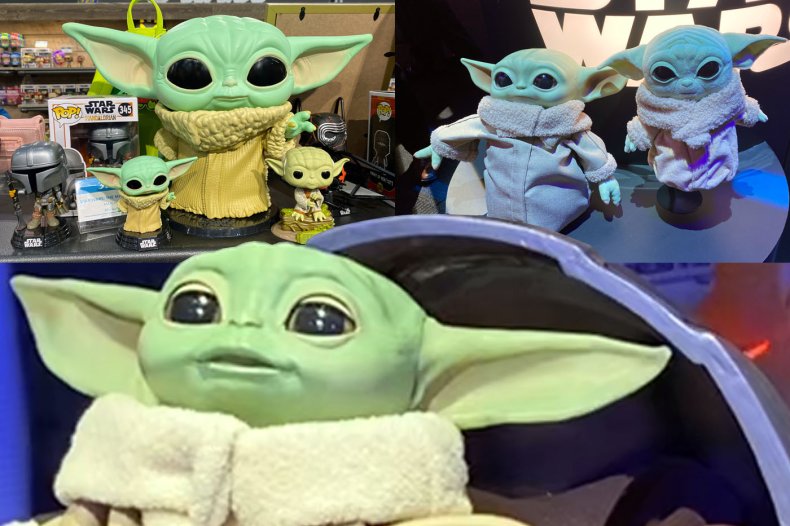 At Toy Fair 2020 located at the Javits Center, the first wave of Baby Yoda merchandise was shown off to retailers and members of the press. Funko, Mattel, Hasbro, LEGO and Buffalo Games all had their own unique takes on the character they hope will become must-buys during the holiday season.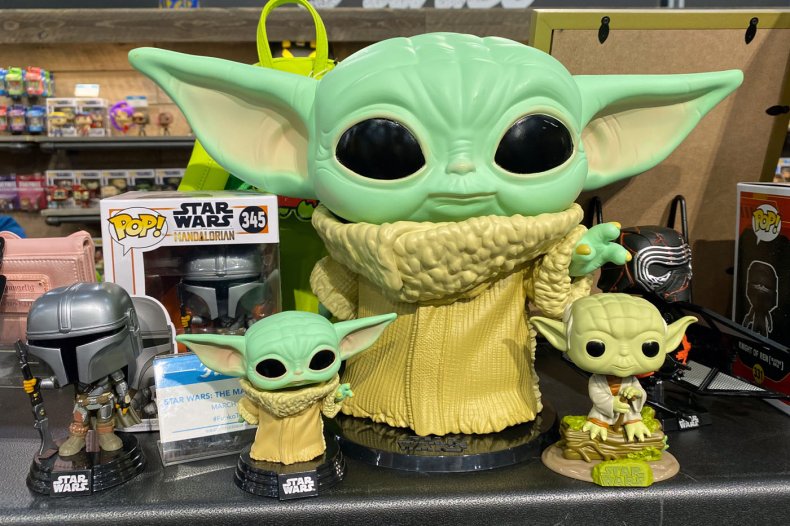 Funko has already released a POP! Vinyl based off the Child, with a much larger version coming to retailers over the next few months.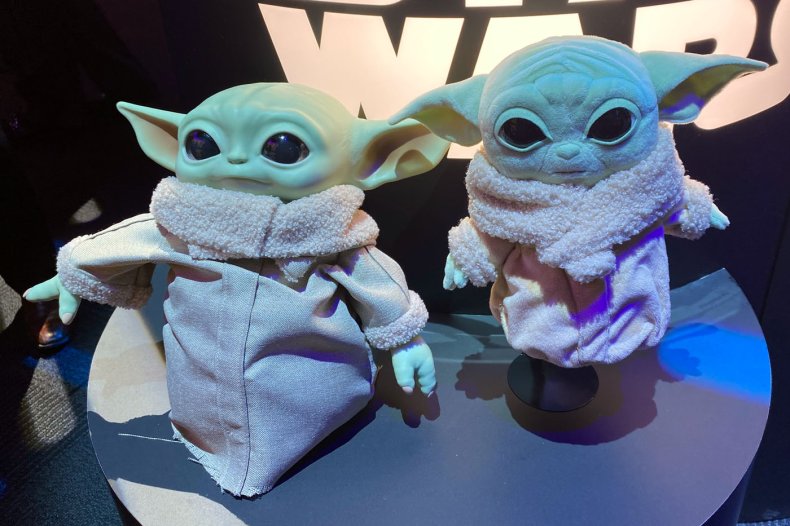 Mattel came out swinging with a whole line of Baby Yoda merchandise. The development on these items started just 24 hours after the first episode of The Mandalorian premiered in November 2019, with a streamlined production designed to capitalize on viral trends. There's a larger plush of the character for $24.99 that's already become the top-selling toy on Amazon and a smaller one for $12.99. Both will be released in March 2020.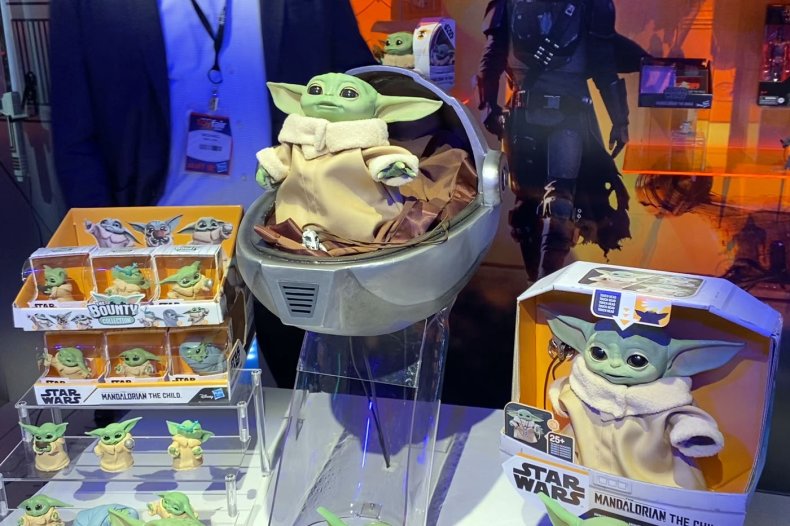 Not to be outdone, Hasbro premiered a fully-animatronic Baby Yoda that responds to sound and light for $59.99. There's also a talking plush figure for $24.99 and a 6.5 inch action figure for $19.99. On top of those three, there's a series of smaller Bounty collectibles for $7.99 that star the adorable beast in a series of poses (and while eating meals). For gamers, there's The Mandalorian Editions of Trouble and Operation (thankfully you only rip problems out of its crib, not bones or organs). All of this merchandise is expected to launch in Spring of 2020.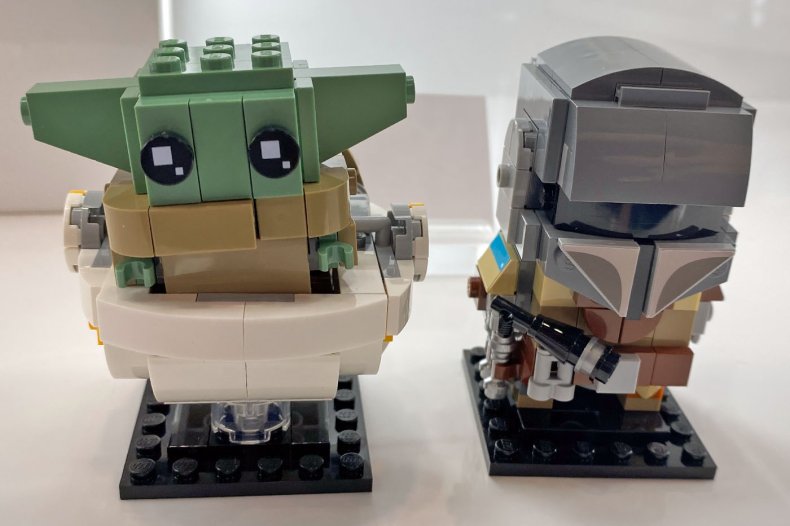 For those who want their Child in a more blocky fashion, LEGO has you covered. There's a two-set of their Brickheadz line starring the helmeted Mandalorian and his 50-year-old sidekick for $19.99 that releases in August 2020. For those with a bigger budget, there's a full build of the Razor Crest ship for $129.99, complete with a Baby Yoda minifig.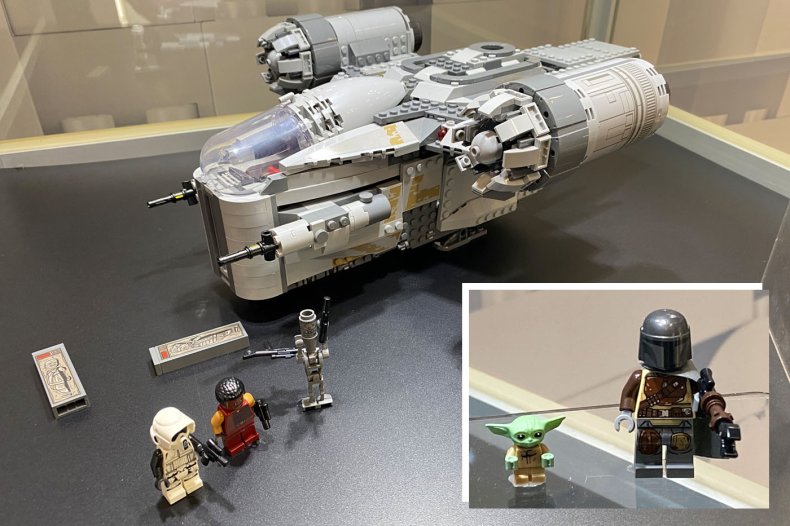 The flashy toys might have gotten a large share of the attention, but they aren't the only ones creating Baby Yoda merchandise. Half Moon Bay is designing mugs, water bottles books, keychains and a whole array of knick knacks to be released in November 2020.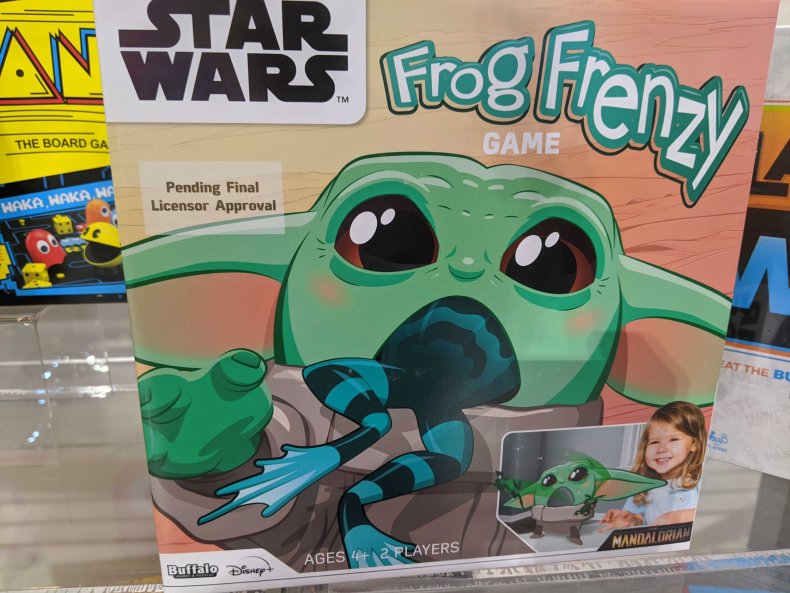 Buffalo Games released their first Baby Yoda jigsaw puzzles six weeks ago and plans on releasing another one in the next few weeks. Being able to go from concept to store shelves in three to four weeks allowed the puzzles to be one of the first official pieces of merchandise to feature the character.
"Like a lot of folks in the marketplace, we've seen great success with the newly created The Child from The Mandalorian," Sean Folster, Senior National Accounts Manager for Buffalo Games, told Newsweek. "The demand for our first puzzle has been unprecedented."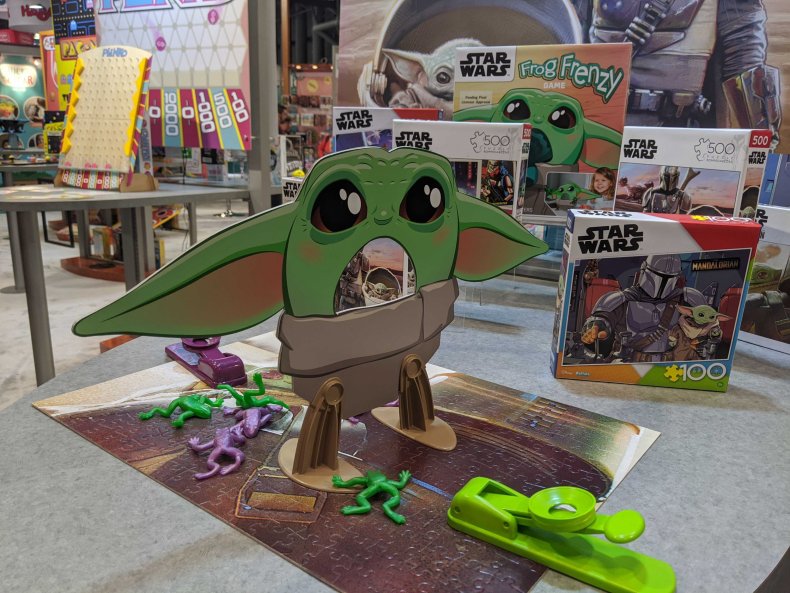 There's also a Frog Frenzy game coming from Buffalo Games, which has two players flipping small frogs into the mouth of Baby Yoda. The developers only received approval from Disney a few days before Toy Fair and managed to come up with a concept and prototype to show off within a week. The retail price is $14.99 and expected to launch in October.
Hopefully, these should appease your Baby Yoda needs. Newsweek has spoken!