Where Can You Still Smoke in a Bar in the U.S.?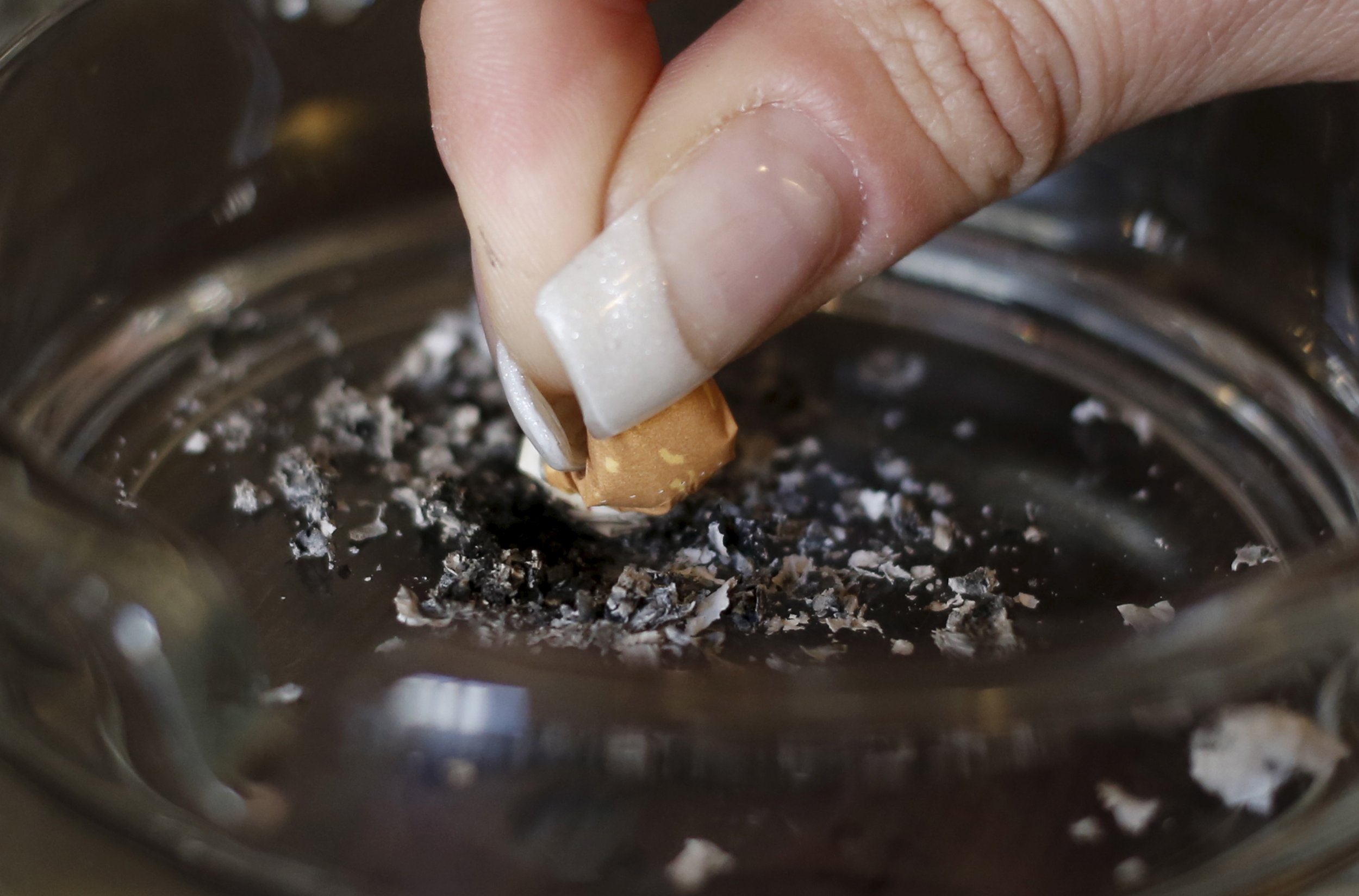 At midnight last night, butts were stomped out all over New Orleans. Indoor smoking regulations that just went into effect made it illegal to light one up in bars there. NOLA's City Council passed the ban unanimously in January, turning the Big Easy into one of the last cities in the country to go tobacco-free.
And the U.S. isn't alone. In 2006, even the liberty-loving citizens of France outlawed puffing in public places. Russia went the extra drag last year: besides an indoor prohibition last June, smoking can't be shown in films or TV shows "unless it is an integral part of the artist's idea." Russian YouTube project "Lion versus" is in a stomping mood: A video of pro-Kremlin youth activists forcing a woman to put out her cigarette went viral shortly after the new rules were put in place.
So where can you still smoke in a bar in the U.S.? According to the American Nonsmokers' Rights Federation, as of April 2, 20 states were without statewide laws banning smoking. Some of them, like Kentucky, are pushing for bans; most already have citywide and countywide bans. The exceptions are Pennsylvania, Nevada, Tennessee, Oklahoma and Virginia.
So what do Yelp users say about some of the last establishments standing (and smoking) in those states?
Locust, Philadelphia:
Yelp says this tap room's got a jukebox, a TV, a full bar and 50-cent wings on Mondays. The ambience is "divey" and the noise level "average." Not recommended for dancing, so forget your tap shoes. Just pack a pack! The top reviews say stuff like "Smokey, smelly, hot and glorious" and "And they still allow smoking, a lot of smoking, so be prepared for that."
Frankie's Tiki Room, Las Vegas:
A sign at the bar suggests ordering something called a Fink Bomb: "It will kick your ass." The ambience of this hula-themed Vegas tiki lounge also registers as "divey," but the crowd is allegedly more artsy. Still, no dancing. The reviews say it all: "You walk through the door and are immediately overcome by the old stale smoke smell" and "I'd give this place 5 stars if it wasn't so damn stinky!!!!!!!... This place smells like cigarette, which is overwhelming until somehow, someway, you become one with the odor and it all of a sudden goes away...and you don't smell it anymore. Ahhhhhhhhh, not so fresh air!!!!!"
Santa's Pub, Nashville:
Another on the "divey" scale, and, again, no dancing. The pub is actually a karaoke-equipped, double-wide trailer decorated with Christmas lights and other holiday chintz. Just like Mr. Claus, if Mr. Claus were a dirty drunk in Miley Cyrus's hometown, that is. The owner dresses up like You-Know-Who, and photos of him in a white beard and fat suit festoon the bar.
Reviews:
"After inhaling your fair share of secondhand smoke (yes, you can smoke inside), you'll be delighted to find that beers start at $2." And: "Santa is awesome and amazing to talk to while he bounces the front door and you are gasping for fresh air on the patio after being engulfed in smoke."
"I really wish I could give this bar a five, but the fact it is overrun with hipsters and extreme smoke...I just can't. It's a great dive bar with a 1970s Christmas theme."
Cock o' the Walk, Oklahoma City
Still no dancing, but a full bar, a jukebox and that "divey" ambience smokers seem to love. The sign outside reads, "SHUFFLEBOARD. POOL. BIG SCREEN SPORTS," but the real feather in this saloon's cap is the Cock o' the Walk's cock. The top hat and cane-wilding rooster smokes a cig on the neon sign outside. The lowdown: "The setup is something you'd see on 80's sitcom scene inside a bar" and "Have a quick drink but it just gets way too smokey bc it's such a small space & it fills up quick with patrons that bloody chain smoke like a locomotive!"
Rainbow Cactus, Virginia Beach
Finally, a joint that's really smoking. Full bar, "very loud" and danceable. This gay watering hole is a real drag, literally: Friday is Drag Night, so the type of drag is up to you. Here's what one customer had to say: "The place smells like smoke, sweat, glitter and alcohol but guess what you are in a gay bar."
For smokers outside Pennsylvania, Nevada, Tennessee, Oklahoma or Virginia (or cities that allow smoking in bars, like Atlanta; Miami; Fort Worth, Texas; and Arlington, Virginia), smokers' rights are gaining momentum. New York City harbors a group of activists called C.L.A.S.H. (Citizens Lobbying Against Smoker Harassment).
Spokeswoman Audrey Silk says, "The anti-smokers intentionally went from banning smoking first on planes, then in half restaurants, then full restaurants, then all indoor workplaces, then bars and clubs, then doorways, then hospitals, then parks and beaches. It's the frog in the pot. So what's next—and would have been most objectionable if they'd started there—but our private cars? After that, our private homes."
But, smoking or nonsmoking, barflies should count their blessings. In Alaska, it's still illegal to be drunk in a bar.