Where Can I Watch Obama's Immigration Speech?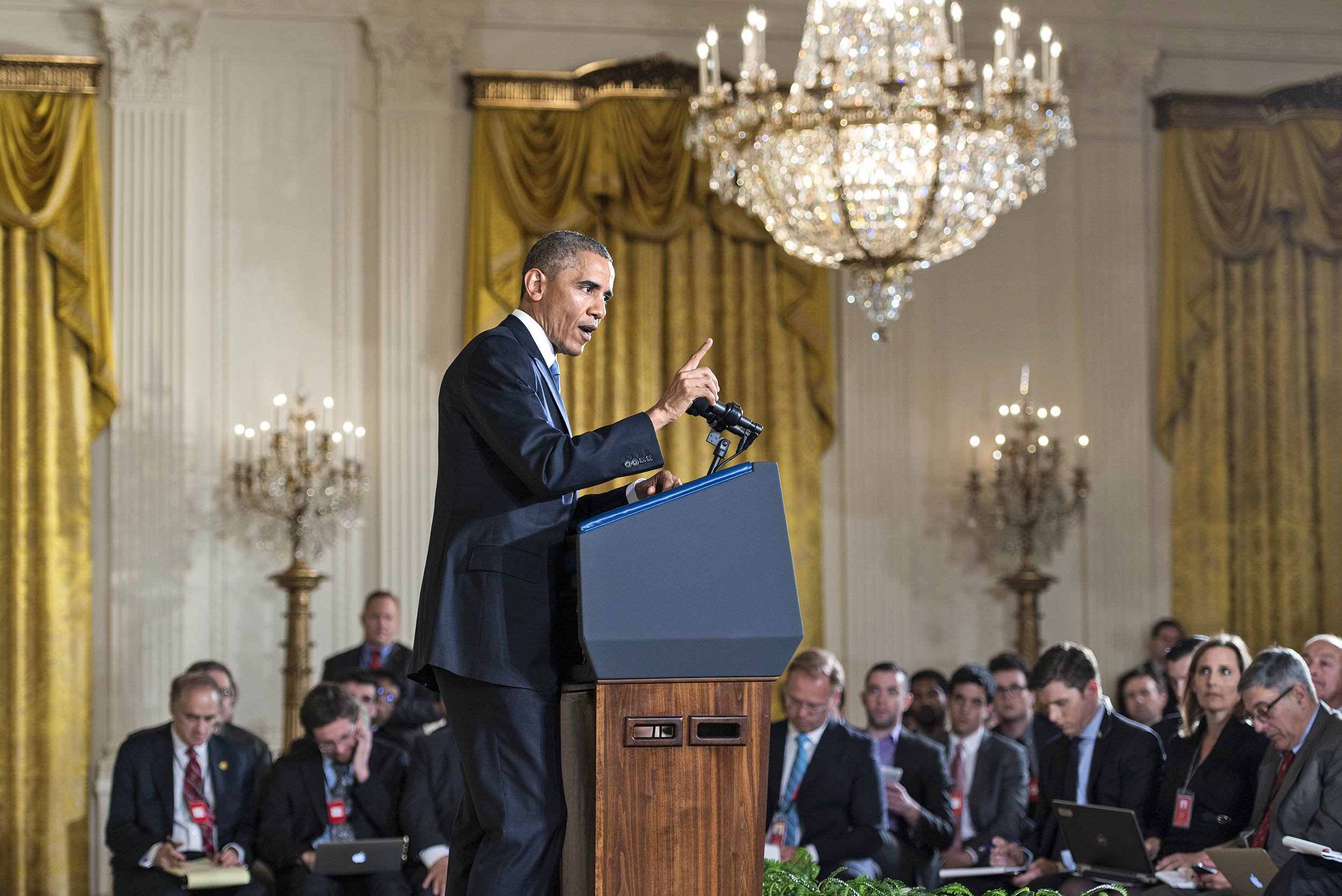 Update: The president has given his speech and it can be viewed here: Watch: President Obama Announces Immigration Reform Plan
***
At 8 p.m. EST on Thursday, in a highly anticipated prime-time address, President Obama will unveil his plan to offer relief to some of the country's estimated 11.3 million undocumented immigrants through executive order.
It's expected to be the biggest piece of immigration reform since Obama took office and represent the boldest use of his executive power to date, but don't expect to see it on the major broadcast networks.
ABC, NBC, CBS and Fox have decided to stick to their normal, uninterrupted programming—new episodes of Grey's Anatomy, The Big Bang Theory, Bones or The Biggest Loser: Glory Days.
A senior administration official told Politico, "In 2006, Bush gave a 17-minute speech that was televised by all three networks that was about deploying 6,000 National Guard troops to the border. Obama is making a 10-minute speech that will have a vastly greater impact on the issue. And none of the networks are doing it."
A network insider said anonymously to Politico, "There was agreement among the broadcast networks that this was overtly political. The White House has tried to make a comparison to a time that all the networks carried President Bush in prime time, also related to immigration [2006]. But that was a bipartisan announcement, and this is an overtly political move by the White House."
Also underlying the networks' decision is the fact that November is a "sweeps" month—a time when television stations air their best programming in order to attract the largest number of viewers, enabling them to charge advertisers more money.
But if you are interested in watching tonight's speech, there are a few places you can tune in:
CNN, MSNBC, PBS and the Fox News Channel will air the president's announcement. Additionally, Univision and Telemundo, two large Spanish-language networks in the U.S., will air his address. You can also tune in online, as the speech will be aired on the White House website.