Now here's a steamy romance novel to get you in the mood: A scientist on a quest to find a cure for the coronavirus, somehow, someway, falls in love with it.
That is the premise of the book, Kissing the Coronavirus, by M.J. Edwards, that has suddenly piqued the interest of dozens of readers. The 16-page e-book debuted on Amazon at the height of the pandemic in April and it's been racking up the fanfare since.
Featuring a woman snuggling up to a green-hued human form of Coronavirus, the book follows a scientist named Dr. Alexa Asshingtonford who "is a part of a crack team of scientists tasked with finding the cure to the devastating Coronavirus. Little did she know she would end up falling in love with it, in this steamy viral-erotica," according to the Amazon description.
"Kissing the Coronavirus is a steamy tale about forbidden love and dark desires come to life," the description adds.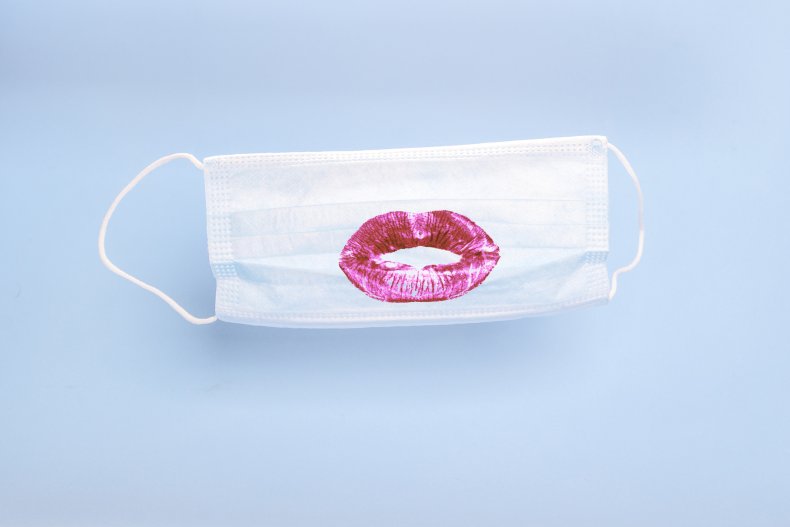 An obviously satirical play on a pandemic that's wreaked havoc in the lives of millions of Americans, Edwards wrote the book as a means to support herself after losing her job, and the reviews of curious readers may be helping with that.
More than 170 people have left reviews about the short story on Amazon with a number of folks writing that the book was well worth the 99 cent price tag.
"I do not regret spending a dollar of money on this at all," one reader, who dubbed the book as "delightful," wrote.
"Best 99 Cent I've Ever Spent!" wrote another reader, who enjoyed the purely satirical plot of the book.
"THIS IS HILARIOUS!!! This is NOT meant to be taken seriously. This is a parody and a well done one. I could not stop laughing and telling my friends about it. Best 99c I've ever spent If you're looking for a laugh and you can handle naughty and graphic imagery I recommend this book. Beware: Do not drink or eat while reading this cause you might choke due to how much you'll laugh. GET IT!" the review continued.
Of course, there were some negative comments who felt that the book was not only a bad idea to begin with but poorly written.
"Yes, I still gave it 5 stars. Do not go into this expecting a good read, either story or writing. You absolutely have to go into this expecting it to be worse than you imagine it will be and ready to laugh. The fact that it was so bad it made me laugh like crazy is why I rated it so high. Here are a couple of gems to give you an idea," one reviewer wrote.
The book has drawn a lot of attention on social media as well.
"Someone sent me a copy of Kissing The Coronavirus and it is very... 2020," one person tweeted on Thursday.
Another wrote: "2020 book of the year #mustread #kissing the coronavirus."
All the traction the book has gained online has inspired Edwards to sell it in paperback form as well.
"My book Kissing the Coronavirus is now available as a nice paperback for those who don't like ebooks," Edwards tweeted on Wednesday.
Sold only on Amazon, Kissing the Coronavirus is still available in ebook form for 99 cents while the paperback version costs $6.45.