What To Know About Narcan, The Life-Saving Drug Given to Demi Lovato After Suspected Overdose
Singer Demi Lovato was found unconscious in her Hollywood home on Tuesday after suffering from a suspected overdose, TMZ reported. Narcan was reportedly administered to Lovato, which could have saved her life.
Narcan is a brand name for the medication naloxone. The substance is impossible to overdose on and can reverse the effects of a narcotic overdose. It's been used to treat heroin overdoses as well as overdoses of other opioids and prescriptions pills, such as fentanyl, morphine and oxycodone, according to WebMD.
Narcan can be used in an "emergency such as an overdose or possible opioid overdose with signs of breathing problems and severe sleepiness or not being able to respond," the brand's website says.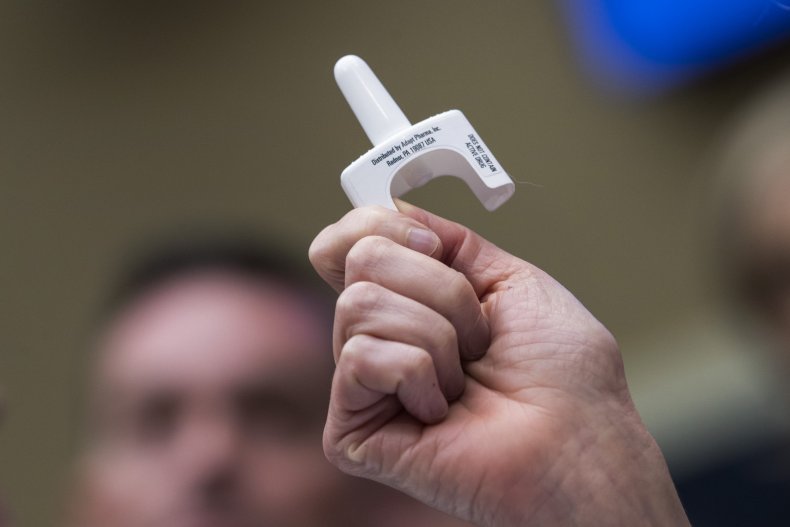 Narcan can now be bought over the counter in 46 states at Walgreens. Buyers must have a prescription to buy Narcan in Michigan, Nebraska, Wyoming, Hawaii, Delaware, Maine and Oklahoma, according to Lifehacker. You can use a prescription to buy the drug in any state.
You can also order the drug from Narcan.com and have it shipped directly to your home.
There are two ways to administer the drug. The first, and easiest to use, is an over-the-counter nasal spray that can be administered without training. The second is a shot similar to an EpiPen.
Narcan drug can be bought in a double-dose pack for around $130, according to Time.
In April, a public health advisory was issued by U.S. Surgeon General Jerome Adams, urging Americans to carry the portable spray and educate themselves on how to administer Narcan.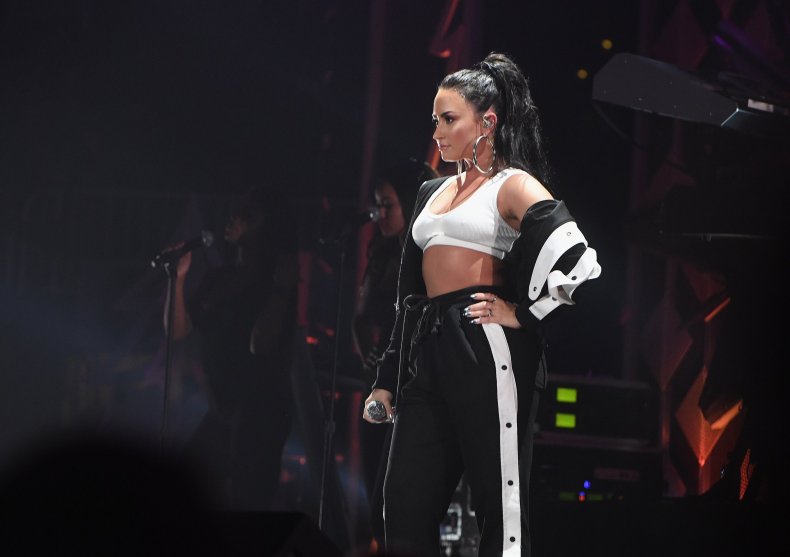 Lovato has been open about her now-broken sobriety both in the press and her music. She released a song last month, "Sober," in which she admits she had relapsed.
Lovato had also released a documentary, Simply Complicated, that focused on her time in the spotlight and her growing substance abuse. In the YouTube film, she compared her own drug exploration to searching for what her father had loved in drugs.
"I guess I always searched for what he found in drugs and alcohol because it fulfilled him, and he chose that over a family," she says.
She spoke of a time she did both Xanax and cocaine and felt her heart start racing and began to slightly choke. At that moment, she thought she might be overdosing.
She was taken to the hospital another time for a near overdose, though she noted that she took a bottle of pills with her to the hospital in defiance of sobriety.