Where Is Chequers? Trump to Meet U.K. Prime Minister Theresa May at Her Country House
President Donald Trump will hold bilateral talks with British Prime Minister Theresa May at Chequers on Friday, during his controversial two-day state visit to the U.K.
On Thursday afternoon, the president and Melania touched down at a private airfield near London's Stansted Airport. The couple waved to the crowd as they walked off Air Force One before they were met by Liam Fox, the U.K.'s International Trade Secretary, Jennifer Tolhurst, the Lord-Lieutenant of Essex, and Brad Miller, the chief operating officer of Stansted.
Soon after, Trump and Melania left the airport in one of the waiting White Hawks and headed towards Winfield House, the official residence of the U.S. Ambassador to the U.K., where they slept that night. That evening, Trump and Melania attended a black-tie dinner at Blenheim Palace, in Oxfordshire, hosted by May.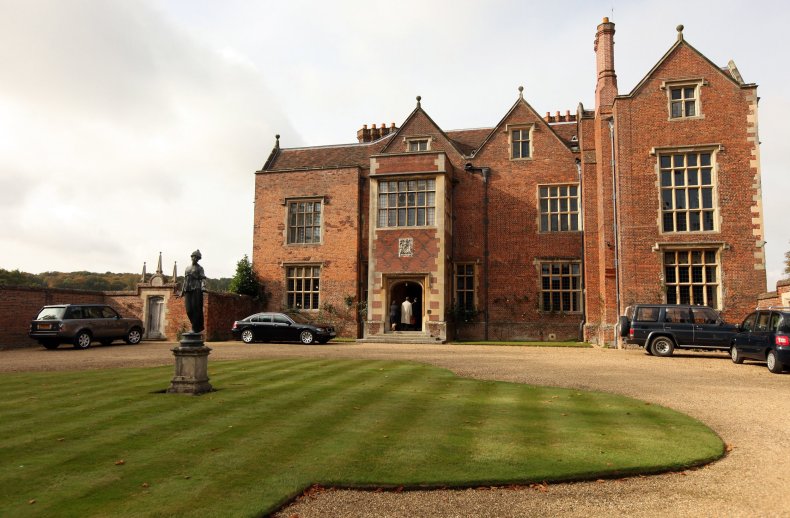 Trump and May are scheduled to watch a U.K. military exercise together this morning before jetting off to the Prime Minister's country house in Buckinghamshire for bilateral talks. Afterward, the president and Melania will travel to Berkshire to meet Queen Elizabeth II at Windsor Castle.
Chequers, otherwise known as Chequers Court, is the U.K. Prime Minister's country estate. Like America's Camp David, it is located outside of the city in a secluded location and serves double duty as both a place where the leader of state unwinds and a location to hold informal meetings.
The manor was built in 1565 by William Hawtery. It sits on around 1,500 acres of land and is classified as a Grade 1 house on the National Heritage List for England.
Although it is unclear what the Western leaders will discuss at Chequers, last month May publicly called Trump's border policy "disturbing," which indicates that a tense conversation cannot be ruled out.
"Following the war a new breed of politician was entering government," the Chilterns Conservation Board's website said. "These men did not have the country houses of previous prime ministers in which to entertain foreign dignitaries, or relax from the affairs of state, so after lengthy discussions with David Lloyd George, the then Prime Minister, Chequers was given to the nation as a country retreat for the serving Prime Minister by the Chequers Estate Act 1917."
10 Downing Steet, England's counterpart to the White House, is located 21 miles away from Chequers.