Where Is Chris Watts Now? 'American Murder' Subject Hasn't Been in Jail For Long
Netflix's latest true-crime documentary will leave you questioning everything you know about marriage, family and security. American Murder: The Family Next Door spotlights Shanann Watts, a young, pregnant mother of two who faced relatable marriage issues. What came next, though, was a plot twist that sent shockwaves through America.
The Netflix documentary features tons of unique footage from Shanann's social media, including videos of herself and two children, as well as seemingly sweet footage of her husband, Chris Watts. Those who saw the case unfold in real-time, back in 2018, know Watts wasn't so innocent, though. He denied cheating on Shanann, though he had a mistress, and took to murdering his pregnant wife when she brought up marital concerns.
The prosecution alleged that Watts killed Shanann in her sleep by strangulation, then drove his two young daughters to an oil field where he suffocated them and dumped their bodies in an oil tank. Shanann's body was buried nearby.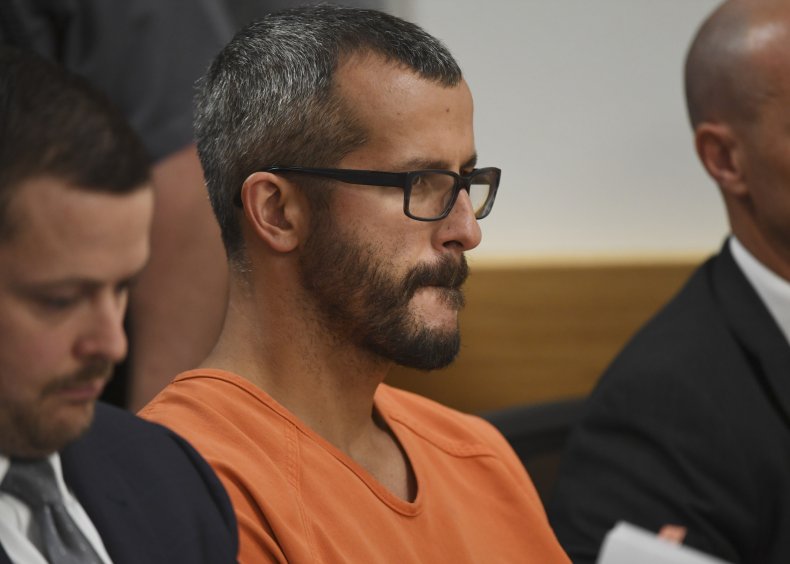 After failing a polygraph, Watts finally confessed to the murder of Shanann in a conversation with his father. Originally, he claimed Shanann had killed her daughters, which forced him to kill her. But the truth came out. In addition to the horrendous crimes committed against his family, the documentary will send chills to viewers who can see a reflection of their own relationships in the "family next door." On the outside, Watts and Shanann looked like a perfect couple. Then, Watts' entire family was dead.
So what happened to Watts? Predictably, he is in prison for killing Shanann and his two daughters Bella (4) and Celeste (3). The sentencing came quickly. Watts killed his family in August 2018 and he given three life sentences in prison for all three murders in November 2018.
Though his crimes were committed in Colorado where the Watts family lived, he's actually in a Wisconsin prison, according to A&E. He was moved to the Waupun Correctional Institution for "security concerns" in December 2018 People reported in 2020. Weirdly enough, he's now in the same prison as Steven Avery, the subject of Netflix's documentary series Making a Murderer, even though their stories are in no way related.
There's no hope of Watts getting out of prison. He's been sentenced without parole, but apparently is trying to turn his life around regardless. In 2019, Watts went public with his conversion to a religious life behind bars. And his prison life isn't too kind, either. Watts is apparently "on lockdown" 23 hours of the day, meaning his social life and general quality of life sounds pretty low.
For more details about Watts, American Murder: The Family Next Door is streaming on Netflix now.