Where Is Debbie Rowe Now? Update on Michael Jackson's Ex-Wife and Mother of His Children Today
Michael Jackson's second wife, Debbie Rowe, wasn't with him long, but gave him two children and testified in his 2005 trial even after their divorce. Jackson has been accused of sexual abuse against young boys since the early '90s, and the allegations continued after his death. Though Jackson and his family have always maintained his innocence, HBO film Leaving Neverland shines a light on the other side of the story, straight from two of Jackson's accusers.
So where is Rowe now? And did she ever find herself in the middle of the allegations? Here's everything you need to know about her relationship with the King of Pop.
When Did They Meet?
Rowe met Jackson around the time he was divorcing Lisa Marie Presley in 1996. At the time, Jackson was being treated for a skin condition, Vitiligo. He met Rowe at his dermatologist's office where she was a nurse, according to Biography.com.
She explained the meeting in a 2003 interview with Rolling Stone. "I go 'Hi'. And he goes 'Hi,' and I said, 'You know what? Nobody does what you do better, and nobody does what I do better. Let's get this over with.'" Rowe said the friendship started immediately.
How Long Were They Together?
Rowe and Jackson were married from 1996 to 1999.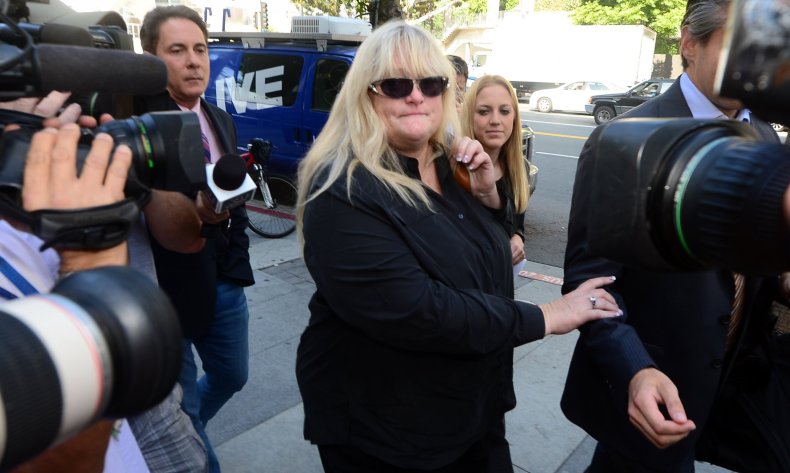 Was She Close With Their Children?
Rowe was not close with her two children, Paris Jackson and Michael Joseph Jackson Jr. She explained she removed herself from her children's lives early on in what she described an "estrangement" to a 2001 court, according to ABC News. When Jackson died, however, custody of the children was given to Jackson's mother, Katherine. In 2009, Rowe and Katherine came up with an agreement that allows her visitation rights of her children, who are now adults.
Does Rowe Think Jackson Is Guilty?
It's unclear if Rowe really thinks Jackson was guilty of the allegations against him, but she testified for him in his 2005 trial in a surprising setback for the prosecution. At the time, Jackson was being sued by the family of 13-year-old Gavin Arvizo. Arvizo's family said they'd participated in a documentary where they were told scripted, positive things to say about Jackson, according to CNN in 2005. Rowe appeared in the documentary as well, but testified her segment was not scripted or rehearsed. She did say, however, she complimented Jackson a bit in statements that were not true.
Where Is She Today?
Rowe is currently 60 years old and just won a battle with breast cancer. She underwent chemotherapy in 2016 and 2017, according to People. Rowe, who reconciled and formed a relationship with daughter Paris in 2013, said her daughter was her biggest support during treatment.
Paris shared a photo of her and her mother on her Instagram in 2017 to celebrate Rowe's last chemotherapy session. "I'm a fighter because she's a fighter. love you mom," Paris's caption read.
Where Is Debbie Rowe Now? Update on Michael Jackson's Ex-Wife and Mother of His Children Today | Culture