Where is Detrez Green? Five Years Later, No Sign of Toddler Missing After Tornado
Five years ago, Detrez Green went missing in Georgia and has not been found since, with authorities continuing to search for the toddler who would be seven years old today.
In 2017, an EF-3 category tornado touched down in Georgia's Dougherty County, resulting in the disappearance of Green, who was just two years old at the time. According to WALB 10 News in Georgia, the Georgia Bureau of Investigation (GBI) said in 2017 that "at approximately 3 p.m., a tornado struck the Piney Woods Trailer Park in Dougherty County where the Green family resided at the time."
Later that night, the GBI said that they received a call reporting a missing child, which was later identified as Green, prompting a widespread search of the area where the tornado touched down and caused damage.
According to WALB 10 News, a day after the tornado touched down and Green was reported missing, the toddler's mother told law enforcement officials conducting the search that he was last seen walking through the back of their mobile home, which was destroyed by the tornado.
A search for Green continued over the next several months and after a year into the search, a picture of Green was never provided to authorities, according to WALB 10 News. Green has been missing since that day in 2017 and authorities have yet to find any clues about the toddler's whereabouts.
While speaking with WALB 10 News on Sunday, GBI Special Agent Marko Jones said that the agency refuses to call the disappearance of Green a cold case and noted "We don't want to say we're looking for a person in the past tense."
"We're still actively looking for him," Jones added while speaking with the local news station.
Jones told WALB 10 News that since authorities have only received a missing persons report, it has made the investigation "difficult."
"A lot of this investigation, we've had to painstakingly piece together through interviews, trying to find relatives, wherever we could get cooperation," Jones told WALB 10 News. "A lot of the agents here, including myself, have children. As our children get older, and we take a look at this case, it's like he's stopped in time."
The absence of a photo of Green has also led to another problem for investigators searching for the missing toddler, as Jones told WALB 10 News that authorities can't put out a poster on social media or use age progression technology to predict what he looks like five years later.
"Who do we put out there to say, 'have you seen this child?' That is the one thing in this case that is the most frustrating," Jones said, according to WALB 10. "This day in age, it could start here in the southwest Georgia area, and it could hit the West Coast in minutes if we had something to put out there."
Despite the lack of information and leads in the investigation, Jones told WALB News that authorities will continue to search for Green.
In a statement sent to Newsweek, a spokesperson for the GBI said, "The GBI continues to investigate the disappearance of 2-year-old Detrez Green."
"Someone knows what happened to Detrez. We strongly encourage anyone with information to contact the GBI," the statement added.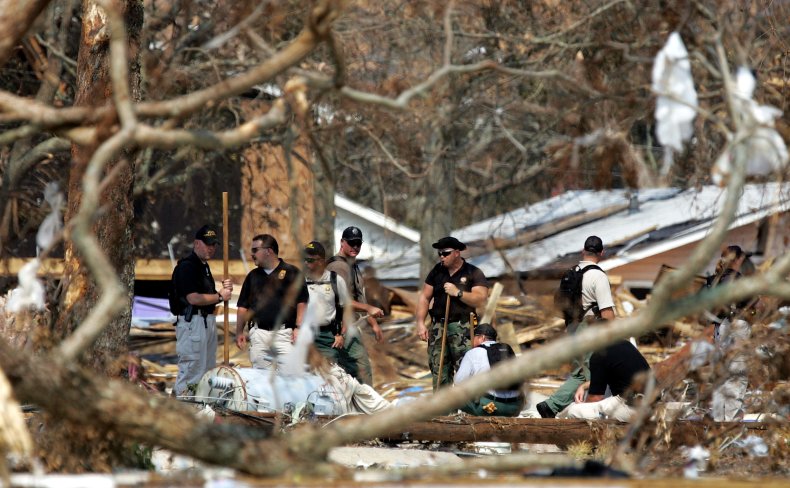 Update 01/24/22, 12:20 p.m. ET: This article has been updated with a statement from the GBI.