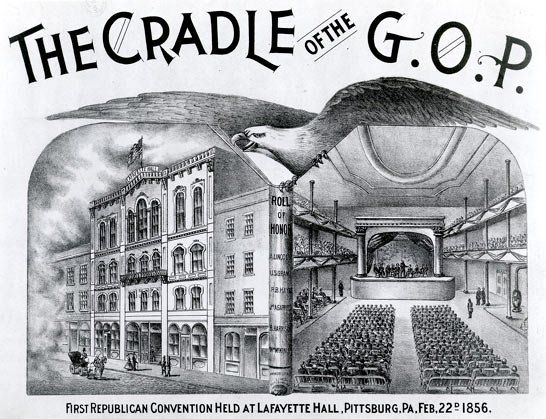 Companies and private donors are giving money at an unprecedented rate in a midterm election year. The cash is funneled into nonprofit organizations that don't have to disclose where donations originate as long as they retain 501(c) status (named for a part of the federal tax code) by keeping political activities to less than 50 percent of their expenses. Supporting a candidate directly or attacking a candidate for a vote six months ago would count as "political," but buying an ad to lobby a candidate about an issue that Congress is currently debating would not.
In practice, however, some watchdogs fear these groups live in what The New York Times likened to a "regulatory netherworld" where neither the IRS nor the Federal Election Commission, which regulates campaign spending, is keeping close watch.
The donors to these groups, which overwhelmingly support GOP candidates and causes, remain a mystery, with some exceptions, but we can tell you who these groups are and how much they're spending. Here are the groups that have spent the most on politics since September 2010, according to the Center for Responsive Politics:
1. The U.S. Chamber of Commerce: about $5 million
The chamber and its president, Thomas J. Donohue, raised $139 million in 2008 and claim to have spent $5 million on political activities since September, more than any other nonprofit. More often than not, the chamber supports Republican candidates.
2. The 60-Plus Association: about $4.7 million
The stated mission of 60-plus is to "protect the rights of senior citizens." Its chairman, James Martin, appears at Tea Party rallies and speaks out against taxes. The group specializes in direct-mail campaigns, but this year, with more cash on hand, it also has bought television ads in congressional races. including one ad for a Wisconsin race that attacked a Democratic incumbent for voting for health-care reform. The group's critics note that it takes positions that favor the pharmaceutical industry. Wherever the money comes from, the group has a lot of it.
3. Americans for Job Security: nearly $3.8 million
AJS bills itself as "educating the public on economic issues with a pro-market, pro-paycheck message." The group usually leans Republican when it spends, and it reportedly shares an office with Republican consulting firm Crossroads Media, although Stephen DeMaura, its president, says the two groups do not coordinate.
4. American Future Fund: about $3.6 million
AFF attacked health-care reform with some factually dubious advertising earlier this year, and its spending so far in 2010 has supported Republicans exclusively, according to The Washington Post. Its president, Sandy Greiner, is a Republican who is also running for a seat in the Iowa State Senate.
5. Crossroads Grassroots Policy Strategies (a.k.a. Crossroads GPS): about $2.9 million
Former Bush adviser Karl Rove helped set up this group and has acknowledged that he has helped it grow. Crossroads has, according to The New York Times, attracted seven-figure donations from anonymous private donors.
6. Revere America: about $1 million
This nonprofit is so new that it hasn't yet filed a tax return with the IRS. Former New York governor George Pataki, a Republican, chairs the group and is featured prominently in its ads and on its Web site, which outlines a plan for a nationwide petition to repeal health-care reform. The group has popped up in congressional races in New Hampshire and New York.
7. American Action Network: about $550,000
Another nonprofit founded in 2010 and without any tax returns on record, AAN has founders and operators who are a coterie of Republicans, including former Minnesota senator Norm Coleman and Douglas Holtz-Eakin, a former adviser to John McCain during the Arizona senator's presidential run. It will soon buy ads to support Republican congressional candidates in the Denver suburbs and South Bend, Ind., as part of what The Wall Street Journal calls a "coordinated effort" from Republican-backed nonprofit groups. AAN ran up a tab of about $550,000 in political spending since Sept. 1.
Where Does the Money Go? | U.S.