Coming hot on the heels of Netflix's jaw-dropping documentary series Keep Sweet: Pray and Obeyis Girl in the Picture, which delves into the harrowing crimes of Franklin Delano Floyd.
Directed by Skye Borgman, who was behind the true-crime hits Abducted in Plain Sight and Dead Asleep, Girl in the Picture explores the mysterious circumstances surrounding the death of a woman named Tonya Hughes in 1990 and, later, the disappearance of her young son Michael.
However, Tonya Hughes was not her real name and everything the people around her knew about her was entirely false. It also transpired the man posing as her husband to some and her father to others was actually a convicted criminal on the run, Franklin Delano Floyd.
What happened to 'Tonya Hughes' has remained unsolved for 30 years.
However, the man who posed as her husband and father, Franklin Delano Floyd is no longer on the run. Newsweek has everything you need to know.
Who Is Franklin Delano Floyd?
Franklin Delano Floyd is a convicted murderer, kidnapper and rapist from Barnesville, Georgia.
Throughout the 1970s, 1980s, and 1990s he was a wanted fugitive with multiple allegations and convictions against him, including abduction, molestation, robbery, and assault.
In 1962, he was convicted on charges of kidnapping a 4-year-old girl and child molestation and was sentenced to serve 10 to 20 years in prison. He escaped less than one year later and carried out a robbery at a branch of the Citizens & Southern National Bank in Macon, Georgia.
He was caught by police, convicted of robbery and returned to prison. He was released less than a decade later in November 1972. However, it was not long before he would commit another crime.
In January 1973, he attempted to grope a woman and sexually assault her. He was arrested but made bail and went on the run, failing to show up to court on June 11, 1973.
On The Run
For decades, Floyd moved around the U.S. under various different names that were often lifted from tombstones, including Warren Marshall, Clarence Hughes, Trenton Davis, and Brandon Williams.
The Netflix documentary Girl in the Picture begins by focusing on his involvement with a woman named Tonya Hughes, who also went by the names Sharon Marshall. When 'Hughes' died in 1990, Floyd was able to convince the authorities he was her bereaved husband, Clarence Hughes, and that he was the biological father of their son, Michael.
However, it soon transpired Tonya Hughes was not the victim's real name and that Floyd was not the biological father of her son. Hughes's real name was believed to be Sharon Marshall.
As heard in Girl in the Picture, In 1989, Lloyd and Marshall left Tampa, Florida for New Orleans. Lloyd had their names changed to Clarence Hughes and Tonya Hughes and saw that they were officially married. Sharon Marshall, now going by the name Tonya Hughes, was Floyd's wife.
Suzanne Marie Sevaskis
In 2014, the real identity of Sharon Marshall was finally uncovered. Her real name was Suzanne Marie Sevaskis, the daughter of Sandi Chipman, who Floyd was married to in the 1970s. He used the alias Brandon Williams at the time.
Sevaskis had been kidnapped by Floyd as a child and raised as his daughter before later becoming his wife.
Floyd disappeared with Sevaskis and her two sisters and younger brother Phillip, also known as "Stevie," when their mother was serving a 30-day jail sentence in 1975. Chipman found two of her daughters, Alison and Amy, in the care of a local-church social services group but Suzanne and Philip remained missing.
Sevaskis's biological brother remained a missing person until 2019. He came forward in 2019 and undertook DNA tests, which confirmed he was Phillip Sevaskis and the younger brother of Suzanne Marie Sevakis.
Cheryl Ann Commesso
Despite the stranger-than-fiction events, Floyd has never been charged with Sevaskis' murder and, instead, remains a person of interest in her death.
In Girl in the Picture, it is also heard how he kidnapped Sevaskis's son Michael shortly after her death along with his principal, James Davis, tying Davis to a tree in nearby woodland. He was found alive by passers-by.
When Floyd was arrested in November 1994 in Louisville, Kentucky, Michael was no longer with him and exactly what happened to him remains unknown to this date. He was later found guilty of federal kidnapping and sent to prison.
During the kidnapping investigation, police were led to the case of Cheryl Ann Commesso, a former co-worker of Sevaskis who at the time was known by the name Tonya Hughes. Photographic evidence left by Floyd in a stolen car showed evidence of Commesso, 18, badly beaten and bound.
When Commesso's remains were eventually identified and matched to the images found in Floyd's car, he was arrested for the 1989 murder of Commesso.
In 2002, he was found guilty and was sentenced to death.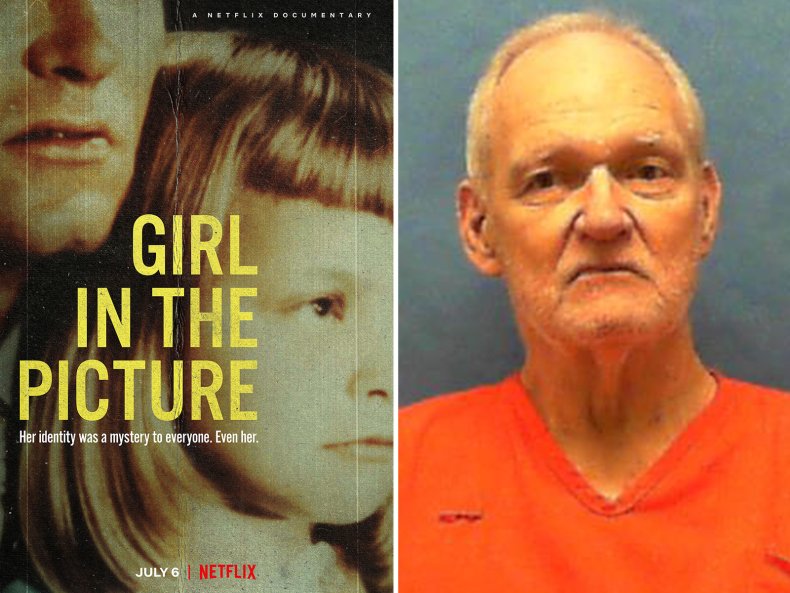 Where is Franklin Delano Floyd Now?
Today, Franklin Delano Floyd is currently on death row at the Union Correctional Institution in Florida. He is 79 years old.
At his 2001 trial for Commesso's murder, a judge ruled that was mentally incompetent to stand trial and ordered another mental assessment.
Floyd refused to undergo another evaluation and asserted he was fit to stand trial, which he did.
The trial began in 2002 and he was convicted and ultimately, sentenced to death.
In 2004, investigative journalist Matt Birkbeck published the book A Beautiful Child about the story of Floyd and the mysterious woman he believed to be Sharon Marshall.
On the back of Birbeck's book, the FBI and National Center for Missing and Exploited Children reopened the case in 2011.
The FBI uncovered in October 2014 that Tonya Hughes/Sharon Marshall was the daughter of Sandi Chipman and her name was Suzanne Marie Sevakis via DNA testing. Floyd has never admitted to killing Sevakis but was able to confirm to the FBI that was her real name.
Over the years, Floyd has given conflicting accounts about what happened to Sevaskis' son Michael but in 2014, he admitted to the FBI he had shot Michael dead on the day he kidnapped him.
According to an FBI report, Special Agent Scott Lobb reflected: "Michael was being a typical 6-year-old. He was out of control, and that pushed Floyd over the edge.
"Floyd felt the pressure and he just ran out of patience. He turned and looked at me and said, 'I shot him twice in the back of the head to make it real quick.'"
Lloyd told the FBI that Michael's remains were buried near the last interstate exit leaving Oklahoma but they have never been found.
Girl in the Picture is streaming on Netflix now.