Where is 'Friends' Going in 2020? How to Watch After January 1
Like Ross and Rachel before it, Friends is going on a break from streaming services after January 1, when it leaves Netflix in the U.S.
Although Netflix appeared to confirm in mid-2019 that it would still be streaming the beloved comedy outside of the U.S., American fans of the show will have to wait a few months before the show is available to watch online again.
Most American viewers will be unable to stream Friends online from January 1 until May, when all 10 seasons will be available on new streaming service HBO Max.
However, there are a number of ways to stream select episodes until then. DirecTV subscribers, for example, can stream episodes on the cable service's website after repeats air on TV, as can subscribers of Sling, who can stream Friends episodes after they air on TBS, Comedy Central or Paramount.
All the major digital media stores like iTunes and Google Play will still have all 10 seasons of the show available to buy for those who willing to spend more to fulfil their Friends cravings.
Netflix subscribers outside of the U.S., however, should still be able to watch Friends into 2020. In the U.K., for example, it was confirmed that Friends was staying on Netflix in July 2019, when a spokesperson told Digital Spy that there would be "no impact on the U.K." when Friends moves to HBO Max.
This message came a day after Netflix announced that Friends, once revealed as its second most-watched show, was leaving the streaming service next year. The company tweeted: "The One Where We Have To Say Goodbye. We're sorry to see Friends go to Warner's streaming service at the beginning of 2020 (in The US). Thanks for the memories, gang."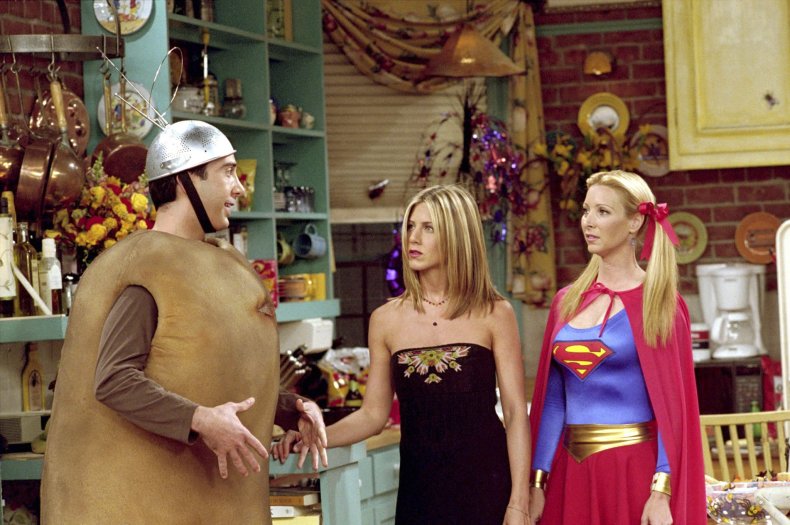 Friends is not the only major show that Netflix will be losing in 2020 as the so-called streaming wars kick off. It will also lose its most-watched show as The Office goes to the upcoming NBC streaming service Peacock. However, the streamer will get all of Seinfeld in 2021, in a deal that The Los Angeles Times reported cost the streamer $500 million.
Joining Friends on HBO Max, which will cost $14.99 a month, meanwhile, will be The Big Bang Theory, South Park, Rick and Morty and The West Wing, as well as the entire catalogue of Studio Ghibli, all of the Superman and Batman films and the Lord of the Rings trilogy.