'Who Is Ghislaine Maxwell?' on Starz: Where Is Ghislaine Maxwell Now?
The uncovering of Jeffrey Epstein's sex abuse scandal sent shock waves across the world when it was revealed in July 2019. Also implicated in Epstein's crimes was Ghislaine Maxwell, a British socialite who was accused of helping him procure girls, including a 14-year-old, who were subject to sexual abuse.
Epstein took his own life in his New York prison cell in August 2019 as he awaited trial and sadly for his victims, they never got to see justice served. However, some justice has prevailed among the horrors of Epstein and Maxwell's crimes with Maxwell, 60, recently standing trial for several sex trafficking offenses she committed between 1994 and 2004 with Epstein at his homes in Florida, New York and New Mexico.
In December 2021 she was found guilty of recruiting and grooming teenage girls to have sexual encounters with Epstein after 40 hours of jury deliberation.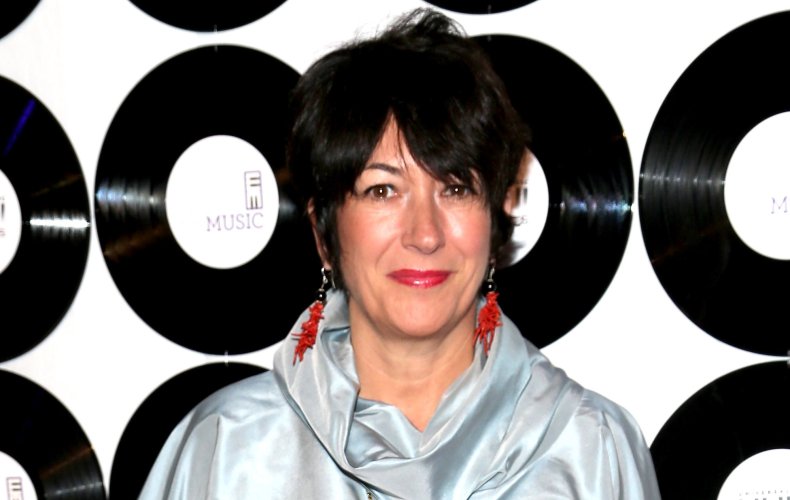 Who is Ghislaine Maxwell? on Starz is a three-part documentary that looks into the rise and fall of Maxwell, delving into her wealthy English childhood, her meeting Epstein and how she wound up in a New York prison cell.
The Starz documentary also features interviews with some of Maxwell's victims, her friends and journalists who followed the New York City 2021 trial.
Where Is Ghislaine Maxwell Now?
Maxwell is currently awaiting sentencing at the Metropolitan Detention Center in Brooklyn, New York.
Maxwell has been held at the notorious prison since July 2020, where she was kept in isolation until May 2022.
Her brother Ian Maxwell had previously told The Telegraph his sister's solitary confinement had been "torture."
He shared: "There are dangers in it but she has come out of…that torture she has suffered. She finally has access to things she has not had for almost two years, starting with human company. The prison guards were told not to talk to her."
On December 29, 2021, Maxwell was convicted by a jury in a U.S. federal court on five out of six sex trafficking-related offenses: one of sex trafficking a minor, one of transporting a minor with the intent to engage in criminal sexual activity and three of conspiracy to commit felonies.
Maxwell was acquitted on the charge of enticing a minor to travel to engage in illegal sex acts.
The Starz documentary could not come at a more apt time, just four days before Maxwell will learn of her fate.
Prosecutors are urging a 30-year minimum prison term. Her sentence will be decided by US District Judge Alison Nathan and is due to be announced on Tuesday, June 28. Maxwell's convictions carry a potential sentence of up to 65 years in prison.
She unsuccessfully appealed her conviction in April 2022.
In new court filings, reported by Sky News, prosecutors wrote: "As part of a disturbing agreement with Jeffrey Epstein, Maxwell identified, groomed and abused multiple victims, while she enjoyed a life of extraordinary luxury and privilege.
"In her wake, Maxwell left her victims permanently scarred with emotional and psychological injuries. That damage can never be undone, but it can be accounted for in crafting a just sentence for Maxwell's crimes."
They continued: "Instead of showing even a hint of acceptance of responsibility, the defendant makes a desperate attempt to cast blame wherever else she can.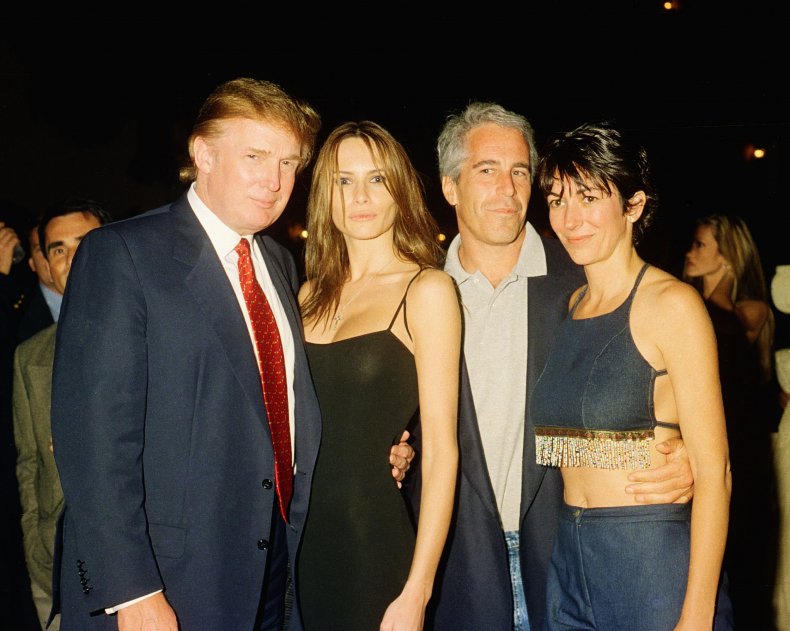 "She made the choice to sexually exploit numerous underage girls. She made the choice to conspire with Epstein for years, working as partners in crime and causing devastating harm to vulnerable victims."
Maxwell's defense had previously argued she should serve no more than four to five years in prison, writing it would be a "travesty of justice for her to face a sentence that would have been appropriate for Epstein."
They continued: "Epstein was the mastermind, Epstein was the principal abuser, and Epstein orchestrated the crimes for his personal gratification. Indeed, had Ghislaine Maxwell never had the profound misfortune of meeting Jeffrey Epstein over 30 years ago, she would not be here."
Maxwell also faces a second criminal trial for two charges of lying under oath about Epstein's abuse of underage girls in a civil lawsuit. Both counts carry a maximum sentence of five years each.
Where To Watch Who Is Ghislaine Maxwell?
Who Is Ghislaine Maxwell? is exclusively available to watch via Starzplay now.
The three-part series dropped at midnight on Friday, June 24, with all three episodes available at once.
To watch Who Is Ghislaine Maxwell?, you must be a Starz customer. You can subscribe to the streaming service now for $5.99 per month after a 30-day free trial.
Alternatively, Starzplay is available as an add-on service to the likes of Amazon Prime Video.