Looking for Santa Claus? NORAD is Here to Help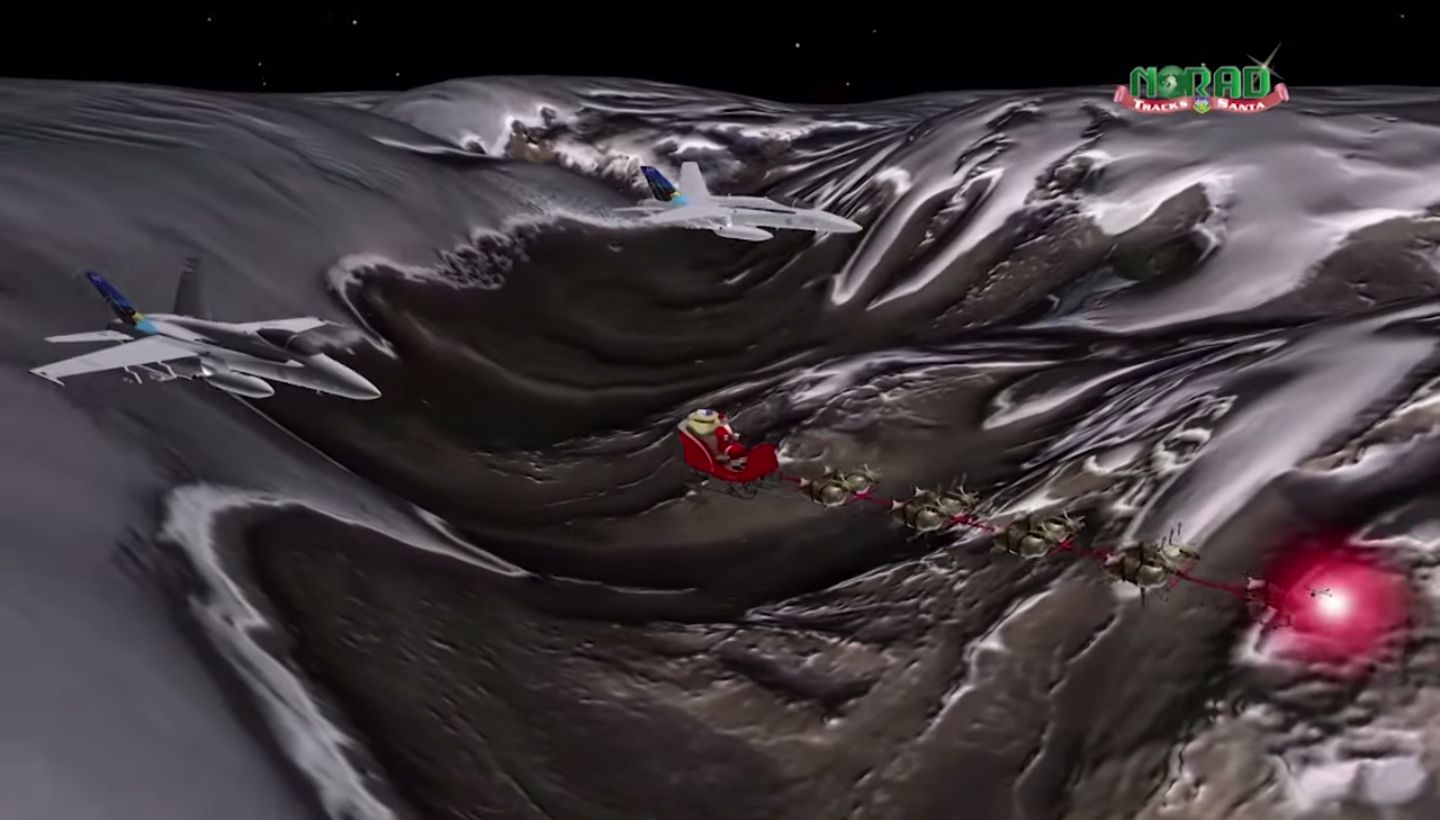 Despite this holiday's frightful weather, Santa Claus is on track to deliver gifts to children throughout the world, and may even be ahead of schedule, according to the North American Aerospace Defense Command (NORAD). The joint U.S. and Canadian agency monitors the North American territory for aerospace or maritime threats, and is also tasked each Christmas with tracking the whereabouts of the jolly man in the red suit.
The tradition began completely by accident in 1955, when Sears department store misprinted a phone number in an advertisement it placed in a Colorado Springs newspaper, urging kids to dial Santa directly. Instead phone calls went to Colorado Springs' Continental Air Defense Command Center (CONRAD). Not wanting to crush the spirits of children, then-colonel Harry Shoup told his colleagues to play along and provide callers with Santa's exact location. NORAD replaced CONRAD in 1958, and the tradition has since continued for 60 years.
This year's journey began at 2:01 a.m. eastern time on December 24. According to officials, the Airforce Space Command-operated Defense Support Program (DSP) satellite uses an "infrared sensor to detect heat signatures from Rudolph's nose," allowing them to track the sleigh.
In recent years, NORAD's Santa tracking efforts have grown. These days, a staff of volunteers at the Peterson Air Force Base in Colorado Springs still answers phone calls (1-877-Hi-NORAD) and replies to emails (noradtrackssanta@outlook.com) from kids all over the world. NORAD's interactive map is filled with plenty of sleighbells and whistles. But most children are probably savvy enough to follow Santa on Twitter, Instagram, YouTube and Facebook, either on computer or through a phone app.
Now if only someone could track the Grinch...
Looking for Santa Claus? NORAD is Here to Help | U.S.