Where Is Job Growth in the U.S. Happening? Not in Trump's America
Unemployment is at an 18-year low, but the benefits aren't going to Trump voters.
July unemployment numbers clocked in at just 3.9 percent last Friday, much to the president's delight. President Donald Trump tweeted six times about the numbers, and told Pennsylvania rally-goers that "Our economy is soaring. Our jobs are booming."
But on the midterm campaign trail, Republicans have been mum on the topic.
A Wesleyan Media Project analysis of national campaign advertising data showed that Republican candidates are focusing on their support for Trump and hardline stance on immigration over economic growth.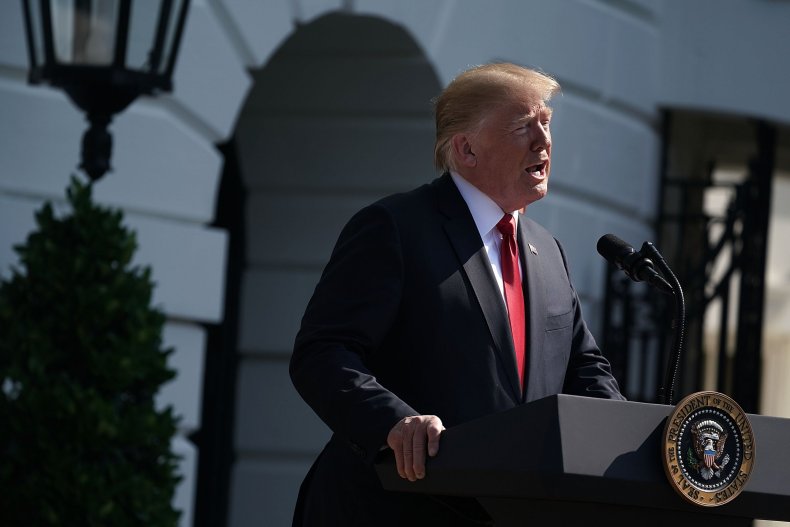 Erika Franklin Fowler, a co-director of the Wesleyan Media Project, told The New York Times that the recent Republican tax plan "takes a back seat" in campaign rhetoric, and Republicans have avoided discussing the stock market or job growth under Trump. Instead, they have promised to create new jobs if elected. "Generic tax references are pretty common," said Fowler. "But when they make tax statements, they typically are, 'I will fight for lower taxes for the middle class.'"
The lack of talking up the economy might be because Republicans aren't feeling the gains Trump regularly brags about. While the U.S. is on pace to add 2.6 million jobs this year, the majority of new employment is centered in Democratic-leaning counties, leaving Trump voters out of the job boom. On average, about 58.5 percent of job gains for the year ending in May went to counties that voted for Hillary Clinton in 2016.
An analysis by the Associated Press found that 35.4 percent of counties that backed Trump actually lost jobs this year, compared to just 19.2 percent of counties that swung for Clinton.
Urban centers like San Francisco, Los Angeles, Seattle and Houston continue to gain jobs, even as rural and former industrial areas that were promised rejuvenation by Trump on the campaign trail continue to lose employment opportunities. Nearly two years into Trump's presidency, the job growth landscape barely differs from where it was under President Barack Obama's tenure—when 58.7 percent of gains were in left-leaning counties.
Of the jobs added in July, the majority were business and professional service jobs and health care and social assistance jobs. There was also a smaller increase in manufacturing and food service jobs.
Still, polling shows that voters may not care about jobs or the economy. A June survey by Pew found that voters thought immigration, race, political gridlock, and President Donald Trump were the nation's most pressing issues—not the economy.