Where Is Jocelyn Savage Now? Update on R. Kelly's Girlfriend As Musician Is Indicted
R. Kelly's longtime girlfriend and alleged victim Jocelyn Savage will reunite with her family after years apart. Kelly was indicted Friday for alleged sexual abuse, including the alleged abuse of minors, CNN reported. Rumors of Kelly's "sex slaves" surfaced in 2017 and Savage is allegedly one Kelly kept captive, her family said, though she has always stated their relationship is consensual.
Savage's whereabouts since Kelly's arrest are currently unknown, but it is said she's in Chicago where R. Kelly has a studio, WGCL-TV journalist Brittany Edney tweeted Friday. Edney shared Savage's family will travel to Chicago to see their daughter for the first time since she was 19 years old. Savage is now 23.
Savage first moved to Chicago to live with Kelly in hopes of advancing her music career. Her family approved of their working relationship early on, but as time passed, her parents became wary of Kelly's intentions. Savage's parents have spoken extensively about her lack of communication and alleged "brainwashing." They alleged she is a victim of Kelly and have tried endlessly to contact her through the media.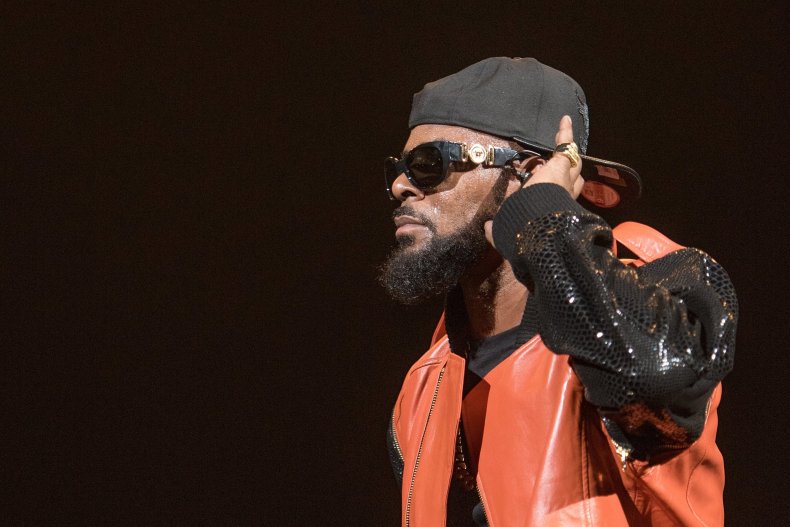 Savage responded to claims of brainwashing in a video posted by TMZ in 2017. At the time, Buzzfeed News had reported of an alleged sex cult led by Kelly in Chicago. She claimed there is no sex cult, and she was only with Kelly by her own will. At the time, Savage was 21 years old. She has also responded to her family via video and told them to stop spreading rumors about her, as it's embarrassing.
"I'm 21, I'm about to be 22. I mainly want to say that I'm in a happy place with my life and I'm not being brainwashed or anything like that," she said in a webcam video sent to TMZ in 2017. "It's gotten to the point where it's definitely gotten out of hand. I just want everybody to know—my parents and everybody in the world—I'm totally fine and I'm happy where I'm at. Everything is okay with me."
Savage's parents said she slowly cut off communication with them after she moved in with Kelly at age 19. Her family was told she'd be working hard on music with the rapper. Her mother, Jonjelyn Savage, said there were bad signs that they ignored in a conversation with Buzzfeed in 2017. "In the back of our minds, we were thinking [my daughter] could be around him if I was with her," she said. "It didn't really hit home. Even with the Aaliyah situation, now that I think about it, 'Age Ain't Nothing But a Number,' but you don't think about that. You grew up with the song, and you like the song."