Where Is Kim Jong Un's Wife This Christmas? North Korea Leader's Spouse Leads Mysterious Life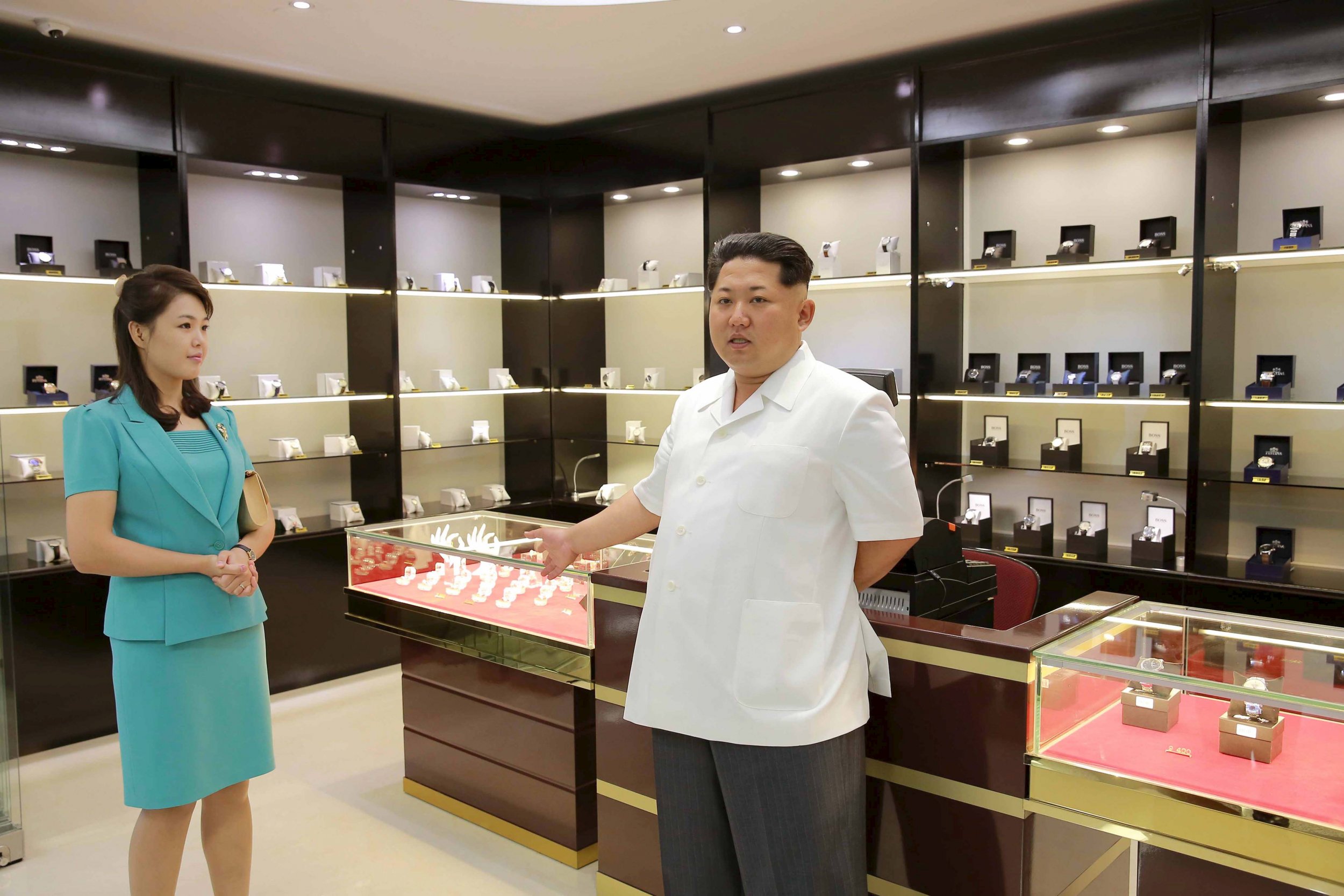 It's widely known that President Donald Trump's wife Melania Trump will spend Christmas at the couple's Mar-a-Lago resort, but where will North Korean leader Kim Jong Un's mysterious wife be during the holiday?
Little is known about Ri Sol Ju, who was identified as Kim's wife in 2012, and she rarely makes public appearances. But given Kim hates Christmas and officially banned celebrations last year, it's unlikely that his spouse will show up somewhere to honor the birth of Christ.
Ri's most recent public appearance occurred in late October, on a happy tour with Kim of a cosmetics factory in Pyongyang.
"This would be an indication that there is stability inside the regime, that Kim is feeling comfortable with the people around him, because when there are times of tension either severe external tension or internal tension she is usually not available," Ken Gause, a Korea leadership expert for the Center for Naval Analyses, told CNN.
Ri allows Kim to present a softer side of the regime to the world, former CIA analyst Jung Park told the news outlet.
"What she provides is his glamorous counterpart to the current narrative about North Korea as a human rights violator and developing illegal nuclear weapons," Park said.
Kim abhors Christmas as it is celebrated so much that he banned singing and drinking alcohol this year. North Korea has waged a war against the holiday for decades, and even threatened to shell a Christmas tree-shaped tower along the border decorated with lights. South Korea took the tower down in 2014, but gave a Christian group permission to build a smaller tree.
If anything, Ri could appear on the holiday to pay homage to Kim's grandmother, Kim Jong-suk, called the "Sacred Mother of the Revolution," born on Christmas Eve 1919.
Ri, who usually shows up when Kim rejoices over missile launch tests, is believed to be in her late 20s and is reportedly the daughter of an elite family who studied singing in China and visited South Korea as a member of the North's cheerleading squad in 2005.
It is unclear when the couple got married.
Ri is believed to be the mother to three children, at least one of them a daughter. She disappeared from public view for a few months earlier this year, an absence South Korean intelligence attributed to a pregnancy.
North Korean defector Ahn Chan-il told South Korean news network YTN that there was "pressure to quickly give birth to a son, because the regime is not so sturdy."