Where Is 'Married at First Sight' Star Kate Sisk Now? Update After Luke Cuccurullo Said She Had a Drinking Problem
Married at First Sight star Kate Sisk isn't having the easiest time during her marriage to Luke Cuccurullo. First, he said he felt "repulsed" and "dead inside" when they kissed and then he accused her of abusing alcohol. During an interview of the Married at First Sight after show, Unfiltered, Kate revealed Luke's accusation was a slap in the face.
He told producers and marriage expert Dr. Pepper Schwartz about his suspicions before Kate, which is what hurt her the most. "I felt blindsided when he told me he had said that. I feel like I would never do that to him. I would not do that to anybody," she told host Jamie Otis on Tuesday. "I would talk to them and think about exactly how I want to say it because it's a sensitive subject. I just feel like he did exactly what he shouldn't have done."
Kate admitted that she likes to drink socially with her friends, but might have indulged a little more than usual in the beginning of her marriage because it was so stressful. "I drink sometimes at dinner with my friends, so maybe, like, three times a week. I think with Luke, maybe I drink a little bit more," she said.
His accusation, and talking about her supposed drinking problem behind her back, reset the trust in their marriage. Still, she thinks there's a chance they can work on their trust. "Well, I mean, I already married a stranger… and so it takes a lot to build trust with a stranger," Kate revealed.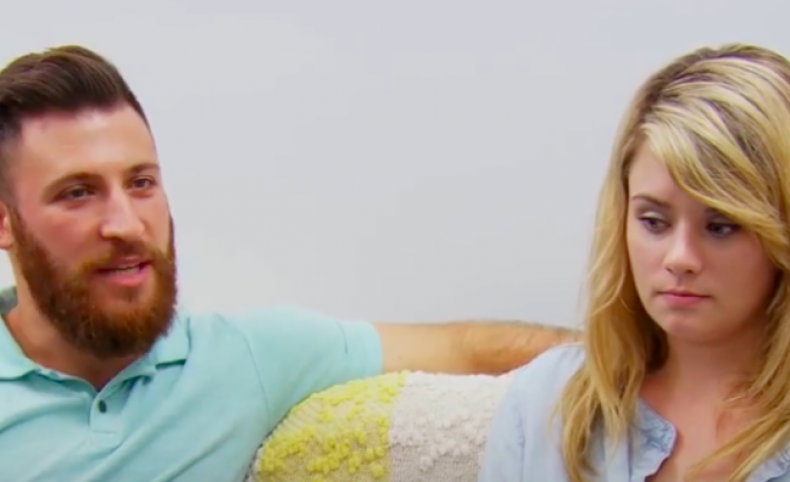 While Kate is forgiving toward Luke, Dr. Pepper described him as manipulate on Tuesday's Unfiltered. "I don't think Luke is an honest guy," Dr. Pepper told Jamie.
"He doesn't really tell you how he's feeling. He's trying to squirrel out of it, and the fact I knew something about her that she didn't know struck me as a major violation of what a marriage is."
"I have to describe the behavior as manipulative. It's hot and cold, reward and punishment... angry and nasty yet sweet. What's going on?!" the expert added. "That's the kind of thing that's always destructive."
Dr. Pepper worried about the dynamic of the relationship, saying Kate needs to stand up for herself. "I'm also a little worried Kate doesn't stand up for herself. I think it's appropriate, if you're not getting the respect and if your trust is not being served, to ask more and hold your husband accountable," she said.