Where Is Melania? Jim Carrey and Conan O'Brien Joke They Know of First Lady's Whereabouts as Rumors Swirl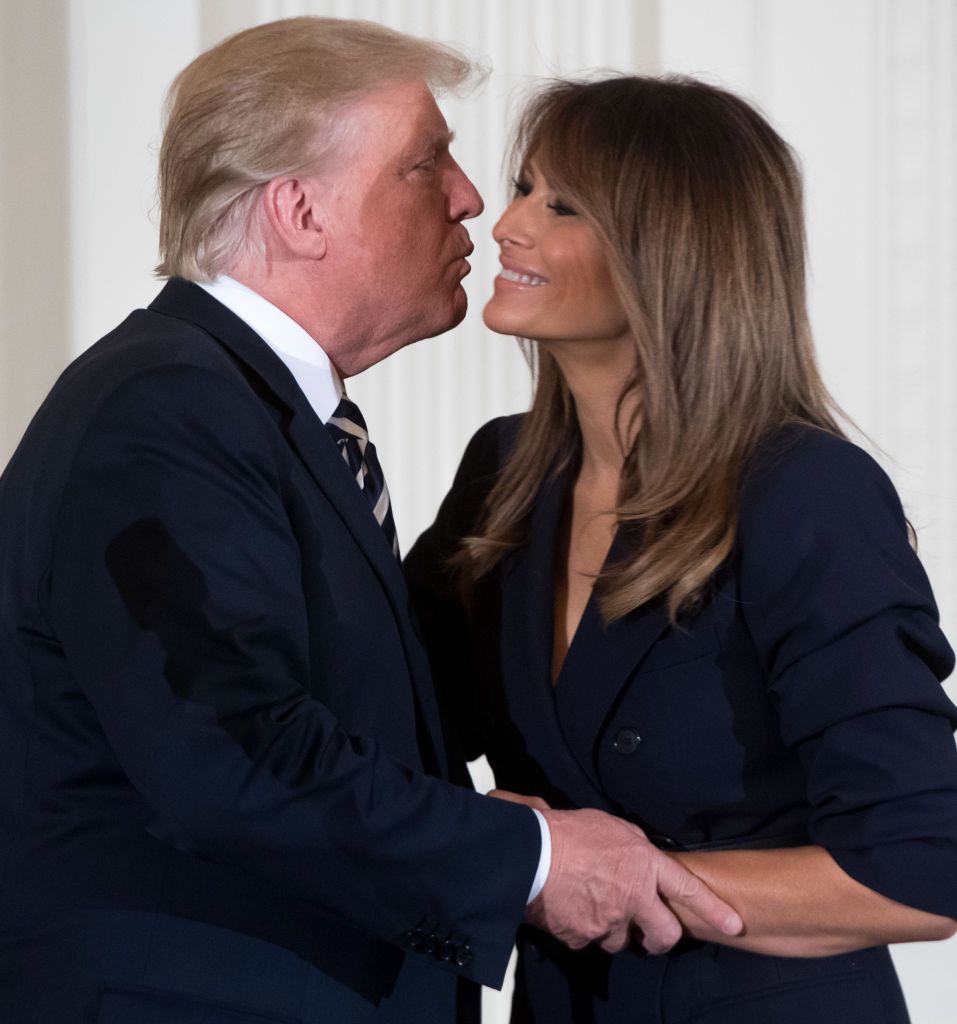 Melania Trump did not accompany President Donald Trump to the Camp David retreat this Friday, marking 22 days since the first lady was last seen in public.
The First Lady was last seen on May 10, and on May 14 had surgery for a "benign" kidney illness, recuperating in hospital for a few days before being discharged.
In her absence, rumors and conspiracy theories have flourished.
Melania Trump sought to quash the more outlandish ideas Thursday, tweeting: "I see the media is working overtime speculating where I am & what I'm doing. Rest assured, I'm here at the White House [with] my family, feeling great, & working hard on behalf of children & the American people!"
But with her no-show at the weekend, the tweet itself has given rise to new rumors.
Some have claimed that the first letters of her Thursday tweet were arranged to spell the word "Help," with the Brazilian artist who gave rise to the claim after rearranging the words of her statement stressing that it was intended as a joke as the theory gained traction on social media.
Others joked that it was written by the president, pointing out that it opens with one of Trump's favored themes – criticizing the media.
On Saturday, late night host Conan O'Brien joked that he knew her whereabouts. "I can't tell you how much I've enjoyed hikin​g the Appalachian Trail these past 22 days with Melania Trump," he tweeted.
And comedian and actor Jim Carrey used his paintbrush to depict a possible fate for the first lady, amid rumors of a rift with her husband, depicting her undergoing the brainwashing process from the Stanley Kubrick movie A Clockwork Orange.
"Don't worry folks. Melania is fine. They're probably just reminding her how to play well with others," wrote Carrey.