Michael Cohen Will Serve His Three-Year Prison Sentence in Otisville, One of America's '10 Cushiest Prisons'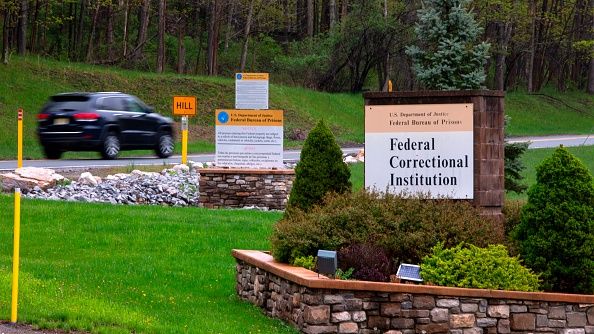 President Donald Trump's former personal attorney Michael Cohen will begin a three-year prison sentence on Monday at a federal prison in upstate New York for a slew of crimes he committed while working for Trump.
Cohen, 53, is due to report to the Federal Correctional Institution in Otisville, New York. The facility is a minimum-security prison located 70 miles northwest of Manhattan, where the now-disbarred lawyer and his family live.
FCI Otisville has a reputation for being a preferable prison facility for inmates who are convicted of white-collar crimes. Cohen has been sentenced for tax violations, bank fraud and campaign finance violations. The latter, according to Cohen and prosecutors, was committed at the direction of Trump, in order to buy the silence of two women who claimed they once had affairs with the real estate mogul.
In 2009, FCI Otisville was named one of "America's 10 cushiest prisons" by Forbes, and described as "Bernie Madoff's desired retirement home."
"It is often requested as a destination by observant Jewish cons, thanks to its full-time rabbi and availability of kosher food. Bernie, like many inmates from the Big Apple, just wants to be close to his family. A commuter train takes passengers from the New York City area to the village of Otisville in a bit more than an hour," the article read.
In fact, Cohen requested to be sent to FCI Otisville when he appeared in court for sentencing in mid-December 2018. The judge agreed to recommend the facility, though ultimately it is the Bureau of Prisons that decides on where offenders carry out their sentences.
Cohen is one of only a few people in Trump's inner circle to face a serious prison sentence as a result of special counsel Robert Mueller's investigation into the 2016 election. In 2018, Trump's former campaign chairman Paul Manafort was found guilty of tax fraud and several other financial crimes. He is currently serving a jail sentence of seven and a half years.
Cohen served as Trump's loyal "fixer" for more than a decade, once saying he would take a bullet for the president. But he quickly turned on his former boss during the Mueller investigation and earlier this year testified before Congress that Trump was a "racist" and a "cheat."
Before heading to FCI Otisville, Cohen did an interview with The New Yorker in which he lamented about being the only one to go to prison for campaign finance violations. It's been confirmed by federal prosecutors that President Trump was the one who directed Cohen to make the payments to adult film star Stormy Daniels and former Playboy model Karen McDougal during the 2016 election.
"You are going to find me guilty of campaign finance, with McDougal or Stormy, and give me three years—really?" Cohen told the magazine.
"And how come I'm the only one? I didn't work for the campaign. I worked for him. And how come I'm the one that's going to prison? I'm not the one that slept with the porn star," Cohen said.