'The Staircase' HBO Max: Where Is Michael Peterson Now?
The infamous story of Michael Peterson is at the center of HBO Max's latest true-crime drama, The Staircase. On December 9, 2001, Michael Peterson's wife, Kathleen Peterson, was found dead at the bottom of the staircase in their North Carolina home.
He was eventually charged with her murder, and the trial has been at the center of numerous podcasts and, most memorably, the 13-episode documentary series called The Staircase on Netflix from French filmmaker Jean-Xavier de Lestrade, who began documenting Peterson's story after his arrest.
Colin Firth portrays the convicted killer in the HBO miniseries, which delves into Peterson's life after Kathleen Peterson's death, his trial and conviction for murder. It also takes a deep look at the Peterson family and Kathleen before she passed.
So, where is Michael Peterson now? Newsweek has everything you need to know.
Warning: This article contains spoilers about The Staircase on HBO Max
Where Is Michael Peterson Now?
Today, Michael Peterson, 78, is still alive and remains a free man.
Since his release from prison on bond in 2011 and his official release in 2017, Peterson has returned to his passion for writing, publishing two books about his trial, his life behind bars, and the taste of freedom.
He published his first memoir, Behind the Staircase, in 2019 and went on to write a follow up, which was released that same year, titled Beyond the Staircase. He donated all of the proceeds to charity.
In a big twist that fans of the original documentary, The Staircase, wouldn't have seen coming, Peterson dated Sophie Brunet, an editor of Jean-Xavier de Lestrade's documentary series.
The pair are believed to have formed a relationship whilst Peterson was in prison and following his release in 2011.
Speaking to the French publication L'Express, The Staircase documentary director de Lestrade shared: "This is one of the incredible things that happened during those 15 years. Life is really full of surprises. They had a real story, which lasted until May 2017. But she never let her own feelings affect the course of editing."
In July 2020, Michael and Kathleen Peterson's five-story mansion where Kathleen lost her life was put up for sale. According to News and Observer, Peterson sold the house in 2004.
His defense attorney, David Rudolf, told Oxygen in 2019 about Peterson's current living condition.
He shared: "He is living in Durham – I'm not sure why he's living in Durham, but he is. He's in a ground floor apartment with no stairs – that was really important accommodation."
Michael Peterson's Release
On October 10, 2003, Peterson was found guilty of the murder of Kathleen Peterson, one of the longest trials in North Carolina history.
He was sentenced to life imprisonment, without the possibility of parole.
Peterson served the majority of his sentence at the Nash Correctional Institution near Rocky Mount in Nashville.
On December 16, 2011, Peterson was released from prison on $300,000 bail and placed under house arrest with a tracker attached to his ankle. His release came after Judge Hudson agreed to a new trial as SBI (North Carolina State Bureau of Investigation) analyst Duane Deaver was found to have given "materially misleading" and "deliberately false" testimony regarding the bloodstain evidence in Peterson's case.
Hudson also found he had exaggerated his professional experience, reported The News and Observer.
Deaver was one of the principal witnesses against Peterson at his original trial, but an investigation of the SBI by North Carolina Attorney General Roy Cooper had led to his suspension after it was found he had been involved in a series of flawed criminal cases, including giving false evidence and withholding crucial evidence in several instances. Therefore, his blood spatter evidence in the Peterson trial could be deemed inadmissible in a retrial. He was fired from the SBI in January 2011.
Speaking on the day of his release, Peterson told journalists waiting outside: "I have waited over eight years, 2,988 days as a matter of fact -- believe me, I counted -- for an opportunity to have a retrial."
Peterson faced a retrial on May 8, 2017, despite attempts by his legal team to dismiss the case against him.
However, in February 2017, after years of appeals and facing a new trial, Peterson submitted an Alford plea to the reduced charge of voluntary manslaughter. An Alford Plea is a plea where the defendant admits that the evidence against them would likely lead to a finding of guilty beyond a reasonable doubt, but the defendant does not always admit to the crime and asserts their innocence, as Peterson did.
After entering his Alford Plea, Peterson was sentenced to time already served, meaning he was allowed to leave prison for good.
Today, Peterson continues to state he had no involvement in the death of his wife.
Speaking on Dr. Phil in 2019, Peterson explained: "In my case, I voluntarily took the Alford plea to end it."
He added: "I can live with the fact that I didn't kill Kathleen, I know this whether you believe that over there, it doesn't really affect my life."
The Staircase airs Thursdays on HBO Max.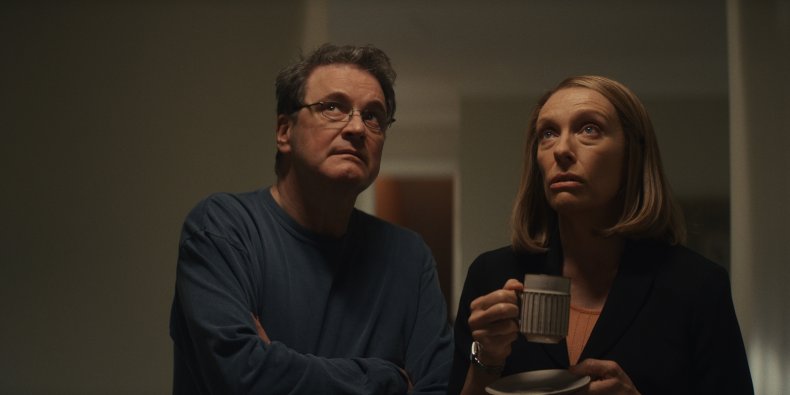 Correction 05/06/22, 08:53 a.m. ET: This article was updated to correct the year Behind the Staircase was released.