Where the Money Lives: New York Real Estate Today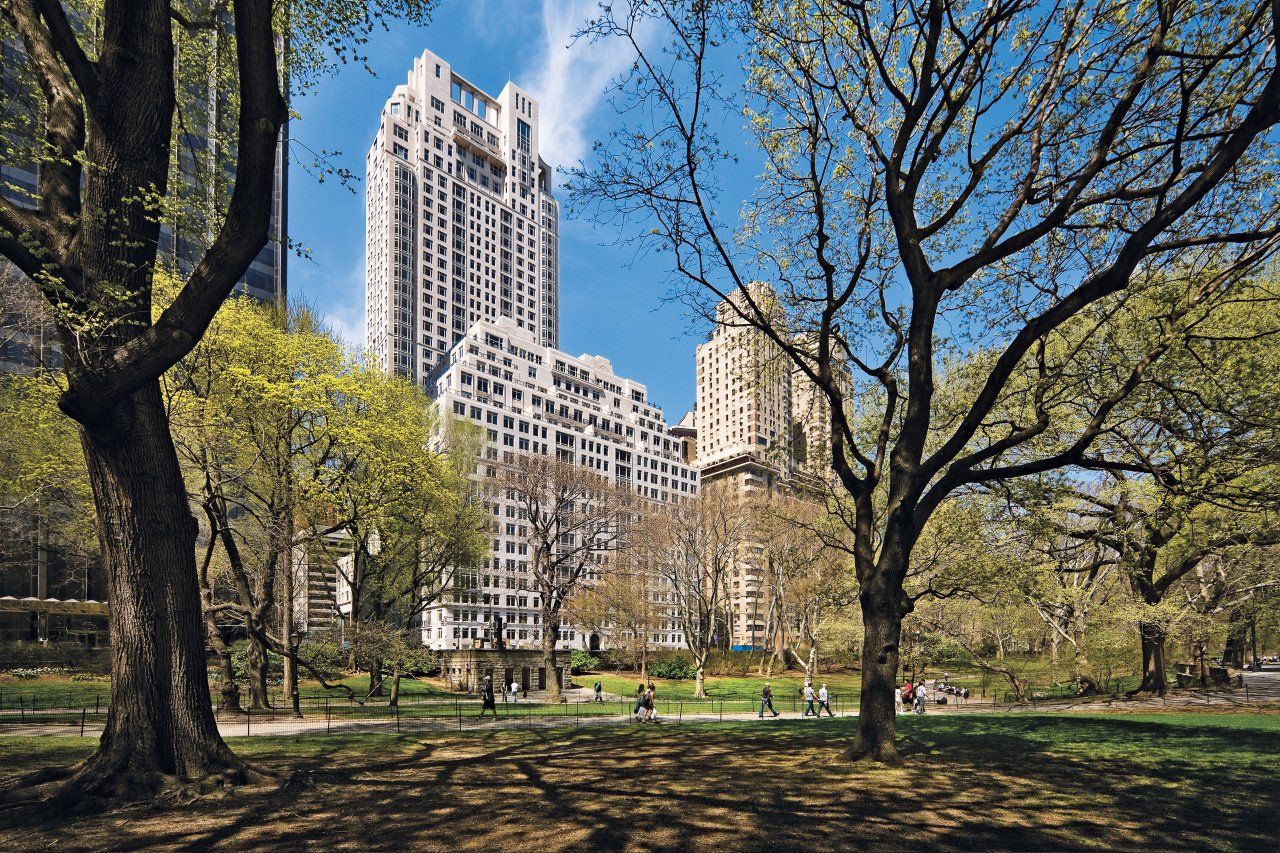 After shlomo Ben-Haim, an Israeli scientist-entrepreneur, made millions selling a medical-device company he'd founded with his brother, a London-based lawyer, he agreed to invest $28.9 million of the proceeds in a nine-room, four-bedroom penthouse on the 40th floor of 15 Central Park West, the Robert A.M. Stern–designed luxury condominium in Manhattan—when it was still just a hole in the ground in 2005. But months after closing, in spring 2008, Ben-Haim put it back on the market—priced at a whopping $80 million.
With its private elevator landing, 14-foot ceilings, and sweeping Hudson River and Central Park views, the apartment quickly attracted a buyer, but the threat of a huge tax bite for selling less than a year after buying convinced Ben-Haim to spurn the offer. When Lehman Brothers filed for bankruptcy that fall, Ben-Haim took his penthouse off the market. Finally, in February 2009, it was offered again at the recession-reduced price of $47.5 million, and was soon sold for $37 million to a limited liability company named after the Russian city Novgorod.
LLCs are typically used to shield the identities of condo buyers, so it was easy to assume, as the real-estate blog Curbed did, that the "mysterious buyer" had "Russian overtones" (just like that first tire kicker, the post-Soviet potash oligarch Dmitry Rybolovlev, who would eventually buy Citigroup founder Sanford Weill's penthouse in the same building for a record-setting $88 million early last year).
I'm now finishing a book about 15 CPW, and in the process I have tried to learn who is behind the LLCs and trusts that bought many of the apartments there. Novgorod didn't give up its secret easily. But finally it did. The man behind it isn't Russian; he's an American-born, London-based banker—and was once one of the best paid in the world. According to The Guardian's annual survey of executive compensation at top public companies, he made £70 million between 2006 and 2008. He also scored a £10 million profit selling his seven-bedroom London townhouse in 2007, when he decided to move his family to New York.
There, outside of banking circles, he was a relative unknown. Which may explain why his name has never appeared on the oft-published lists of 15 CPW tenants—reports that sealed its status as the moment's ultimate in trophy real estate. Typically included as 15 CPW tenants are Goldman Sachs chairman Lloyd Blankfein; top executives of Lehman Brothers, Morgan Stanley, Credit Suisse, Deutsche Bank, AIG, ING, MetLife, Cantor Fitzgerald, and myriad hedge, private-equity, and alternative-investment funds; their counterparts at huge law and real-estate firms; the heads of leading health-care, biomedical, fashion, infotainment, and technology companies, including Garmin, Google, and Yahoo; celebrities like Sting, Denzel Washington, Bob Costas, Mark Wahlberg, Alex Rodriguez, Kelsey Grammer, Norman Lear, and NASCAR's Jeff Gordon; a member of the ruling al-Qassimi family of Sharjah; a Senegalese cellphone tycoon; and various rich folk from Brazil, China, Israel, India, and Russia.
Only when he entered the rogues' gallery of international finance was the man behind Novgorod LLC unmasked. When Robert Edward "Bob" Diamond III bought Ben-Haim's penthouse, he was the CEO of Barclays Capital, the investment arm of the global bank. Three years and one month later, as CEO of all of Barclays, he quit after becoming the poster child of last summer's LIBOR-fraud scandal.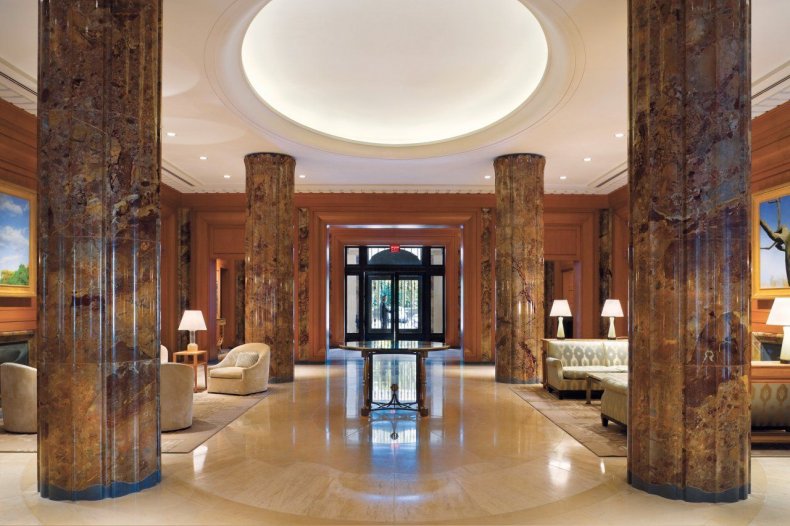 Flash back to the stock market's last cataclysm in fall 1987. Then, the trophy building of the moment was 740 Park Avenue, and its residents were as well known but well hidden as Diamond in the penthouse where he now licks his wounds. One of 15 CPW's architectural and philosophical models and, until it came along, the richest building in New York, 740 was home to a flock of that era's financial high fliers: Saul Steinberg, Rand Araskog, Steve Ross, Charles Dyson, and Henry Kravis lived there alongside the first Mrs. Ronald O. Perelman, a member of the ruling family of Saudi Arabia, a Colombian banana tycoon, Ronald Lauder, and Spyros Niarchos and his then-wife Daphne Guinness.
The last great cohort of cash was then in its heyday, but 740 Park was a secret outside of the small circles obsessed with social signifiers. Nobody tracked trophy real-estate sales in 1987. The Wall Street Journal and The New York Times hadn't yet begun outing the addresses of the wealthy. Today, however, the housing habits of the rich and famous are fodder for an industry of property voyeurs.
Steinberg's presence at 740 was first noted in The New York Times in 1981, 12 years after he bought his 37-room duplex there for $225,000—$25,000 less than it cost new in 1929—and then went unmentioned until 1994, the same year Kravis made noise, too, for moving to a new ballroom-equipped apartment at 625 Park, purchased for $15 million. His tenure at 740 had gone unreported until he moved out.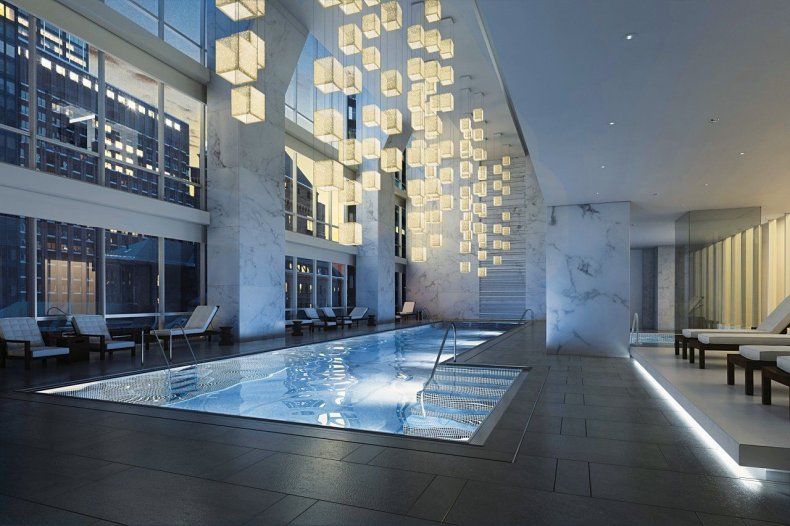 Coverage of New York real estate increased in lockstep with prices. "Don't forget, in '72, '73, all those big apartments were $200,000," says retired super-broker Alice Mason. Things have changed. Most recently, the voyeurs at the Times and the Journal have reported that the priciest new-construction Manhattan condo has gone "into contract" for more than $90 million. It will be a year before it closes and that figure can be confirmed. But since then, three other trophy apartments have been listed for resale at $95 million. Whether they will actually fetch such sums remains to be seen. But a $100 million listing now seems inevitable.
Back in 1985, Kravis had bought an apartment at 740 Park that was listed for a mere $5.5 million. "That was the Bonfire of the Vanities era," says Donna Olshan, president of an eponymous New York real-estate brokerage, who tracks multimillion-dollar sales in a weekly newsletter. "Sherman McCoy would be a piker now. The new numbers are mind-boggling." What's different? "That was pre-Internet," Olshan says, "before the cultural and technological revolutions that totally changed the aggregation of wealth."
Just as the Western world was entering its second Gilded Age and the emerging world began feeling the oats of its first, New York City was changing, too. Under two successive mayors, Rudy Giuliani and Mike Bloomberg, the city picked itself up, dusted off its act and its streets, and set off on a building boom unmatched since the two decades from 1910 to 1930, when 740 Park and its limestone siblings—all cooperative apartment houses that functioned as private clubs for Manhattan's old-family and big-moneyed elite—created the template for luxury urban residences, at least until lately.
The apartment houses of the city's Gold Coast—Fifth and Park Avenues from 59th to 96th Streets—became New York's nexus of wealth. Though their values languished and they sometimes even failed as co-ops and converted to rentals during the Depression, the cast of residential characters, first controlled by carriage-trade managers and later by restored co-op boards, was remarkably consistent, and 50 years later those buildings regained their allure. In the new Wall Street moment of the Reagan years, which coincided with the revival of classic social norms by the group nicknamed Nouvelle Society and Masters of the Universe, the vast apartments they contained began to rise in value again.
Meanwhile, just a few blocks away, the next iteration of the trophy apartment was being born. You didn't need co-op-style old-school Wall Street or religious ties to buy a luxury condominium. There were no social hoops to jump through, no co-op boards demanding genuflection and the financial equivalent of a proctologic examination. All you needed was cash—lots of it—to buy an apartment in Aristotle Onassis's Olympic Tower, which opened in 1978; Trump Tower, which followed in 1982; or the series of high-rise luxury condos, mostly in family-­unfriendly midtown, that rose right behind them. You could use a condo as a pied-à-terre or a crash pad, sublet it, and sell it when and to whomever you ­wanted—all things you generally can't do with a co-op. Still, "very successful people did not want condos," says Olshan. "They were still considered déclassé."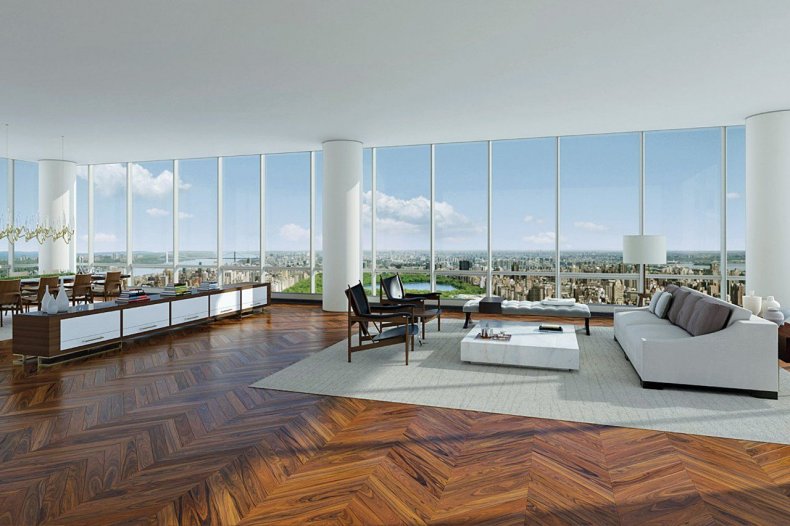 The 1987 stock-market crash dampened both development and wealthy spirits and led the Nouvelles to retreat into their Denning and Fourcade–decorated cocoons through the early 1990s. But a new set of real-estate butterflies took flight right after the double whammy of the 2000 dotcom crash and 9/11. In Manhattan's once-benighted Columbus Circle, the Time Warner Center had just begun rising next to Trump's 1996 Trump International Hotel and Tower when the World Trade Center was attacked. Unfortunately, if understandably, apartment sales in New York's newest twin-towered building stalled right after they were first offered in August 2001. A penthouse in the north tower above the Mandarin Oriental hotel went into contract in December 2001, sold to a Salt Lake City cosmetics executive for $29 million—a condominium sales record, though it fell just below the prevailing co-op record: Steve Schwarzman's 2000 purchase of the Steinberg apartment at 740 for just under $30 million. But "the whole international market went black," says Susan de França of Douglas Elliman, who was on the Time Warner sales team. The domestic market, too, was paralyzed by the attack on New York.
The next year, 2002, is not fondly remembered in local real-estate circles. But in an incredible comeback, both the city and the apartment market shook off the effects of 9/11 and by early 2003 were bubbling again. Both local families and foreigners had decided the city was now not only safe but welcoming—"one of the biggest votes of confidence in the U.S.," says de França. Not only did luxury condos start rising again, whole new neighborhoods coalesced to contain them, and a new multinational elite gobbled them up before they were even built—abandoning the verities summed up in Tom Wolfe's understated name for New York's original trophy apartment houses: the "good buildings."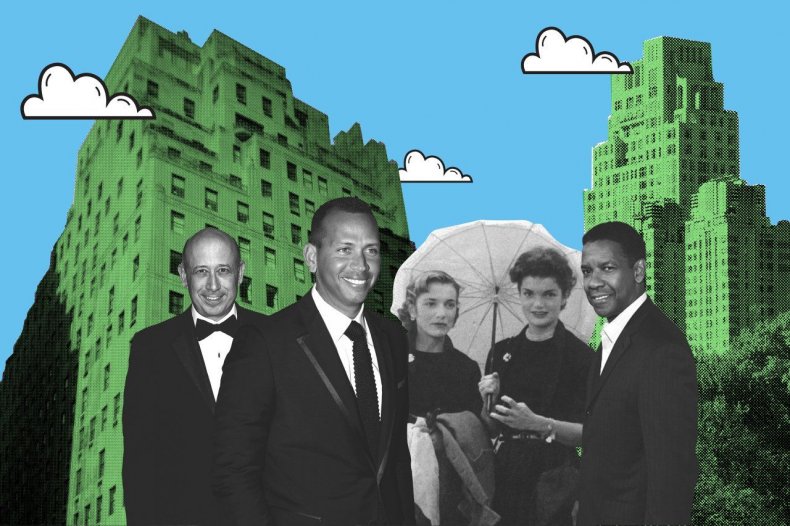 Those good buildings were all Gold Coast co-ops, offering the unique selling proposition of utter exclusivity. The new awesomely great buildings were all condos available exclusively to the wealthy and offering myriad new ­amenities—concierges, in-house restaurants, room service and shopping, gyms, swimming pools, and even climbing walls, putting greens, and batting cages. And beginning in 2003, with the Mexican financier David Martinez's $54.7 million purchase of another Time Warner penthouse, the record for the most expensive apartment in New York would henceforth be held by condos. Co-ops, with all their onerous restrictions, now sell for significantly less per square foot than same-size condos.
The new good buildings can be almost anywhere. Richard Meier's glass towers on Perry Street in the far West Village overlook the West Side Highway. Before they built 15 CPW, its developers, Arthur and Will Zeckendorf, rehearsed at 515 Park, which straddled the line between the midtown business district and the Gold Coast to the north, on noisy, traffic-clogged East 60th Street, a main route off the 59th Street Bridge. NoMad (north of Madison Square), MePa (the meatpacking district), Chelsea, much of Brooklyn, and even the Bowery caught condo fever too. But the new nexus of realty lust has been the southern perimeter of Central Park, where renovations of three landmark hotels, the Essex House, the Plaza, and the former St. Moritz (now the Ritz-Carlton), turned them into condo-hotel hybrids; the Zeckendorfs erected 15 Central Park West; and big developers like Extell and Vornado are now either building or planning new park-view towers. In that as-yet-unnamed 'hood, mid-eight-figure apartment sales are the new normal, even if the buyers are anything but.
There is nothing understated about these new good buildings or the people buying into them, the masters of the newly deregulated world-economic universe. Initially their taste in apartments said they had nothing to hide. Their buildings were either clad in see-through glass or were sprawling lofts in Tribeca, as unprotected by white-gloved doormen as the banking industry has been unregulated since the repeal of the Glass-Steagall Act. And just as their transparent apartments did, their owners represented a complete repudiation of the understated rule of New York wealth. At least until history repeated itself. Just as the Nouvelles went to ground after the crash of '87, the wealthy got worried after the collapse of Bear Stearns and Lehman—and didn't want apartments that put their full Monty, or their multimillions, on display anymore.
That explains the astonishing success of 15 Central Park West, where apartments have doubled in value while much of the rest of American realty has stagnated. The real-property embodiment of Hegel's dialectic, the neoclassical 15 CPW grafted the thesis of the impenetrable limestone-clad Park Avenue co-op with the antithesis of the amenity-rich glass-tower condo to forge a synthesis, a new kind of club for the newly enriched and those who aspire to join them. Compared with 15 CPW, the next big building, the Nietzschean One57 on West 57th Street seems a throwback, but maybe it isn't. Its will-to-power penthouses are so high in the sky, they also promise invulnerability to the flight-capital types now pouring into New York to protect fortunes made on the lawless frontiers of emerging markets (real-estate wags have already dubbed it Chinatown, though after a construction crane collapsed there in the first windy moments of superstorm Sandy, it's been whispered some of those deals may as well).
Watching buildings like these, filled with people whose wealth would have been unfathomable 25 years ago, set new, equally unbelievable sales records, the occupants of old-line co-ops wonder what hit them. In that respect, at least, they are finally like the rest of us, struggling to pay our rent or our maintenance and mortgages and gob-smacked by how the 0.01 percent live.