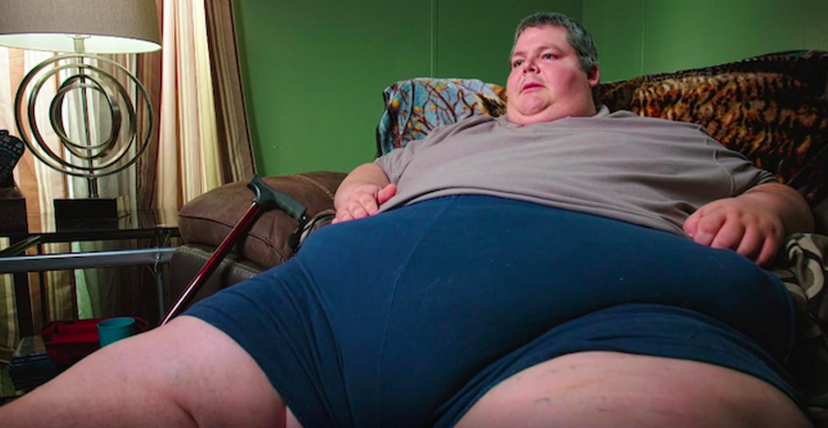 My 600-Lb. Life subject Aaron Washer got to a point in his life where his 76-year-old father, could couldn't move around well himself, had to go to the grocery store to buy their food. Aaron knew he didn't have control over his ballooning weight and at 30 years old, he didn't know how much he weighed. With ailing father who was taking care of him instead of the other way around, Aaron made the decision to change his life. With the help of distinguished bariatric surgeon Dr. Younan Nowzaradan, Aaron began a journey toward living a healthier lifestyle.
So where is Aaron now? According to his Facebook page, Aaron has been a nutrition coach at Herbalife in New Braunfels, Texas, since October 2015. He also lists "caregiver" and crew manager at McDonald's under his occupations.
Aaron goes on to become one of the most successful weight loss patients this season. Even though he started out weight more than 700 pounds, he was able to drop 315 pounds in less than one year.
"I'm really happy about my results and how the appointment went today," he says at the end of the episode. "And I'm feeling really encouraged and confident right now about how well I'm doing. I was a kid last time I was in the 300s, so to be practically there is exciting. And I can't wait to keep making more progress and to see all the things I'm going to be able to do once I hit my target weight."
Now he's able to take care of his father. "My weight loss journey has been so much harder than I thought and I know it may get even harder," he says. "I know it may get even harder but I know that with what I've accomplished and how far I've come, I'm ready to start living the life I've always dreamed of."
But before that could happen, Aaron lived a much different life. A clip for Wednesday's episode showed Aaron's father, Eugene, going to the store. Aaron waited in the car while his father followed a list written by his son.
"I do feel bad that I have to make my 76-year-old father do it all for me," Aaron says of his dad. "I worry that it's going to be too much for my father at some point but it still doesn't stop me from having him [shop for me] because this is the only way to get the groceries I want."
But it was too difficult for Aaron to do himself. "Life is pure torture because I'm in so much pain," he says.
Even though he's supposed to be his father's caregiver, the roles have switched, but Aaron doesn't know how much longer his father can help. "The worst thing that can happen is being told that there's no way they can help me," he says.
My 600-Lb. Life airs Wednesdays at 8 p.m. ET on TLC.