Ahead of her My 600-Lb. Life: Where Are They Now episode, Milla Shawn Clark shared photos of her weight loss on Facebook.
Before meeting renowned bariatric surgeon Dr. Younan Nowzaradan, Milla weighed 751 pounds. She had struggled with her food addiction since childhood. After getting weight loss surgery with Dr. Now, Milla looks nearly unrecognizable. Milla, a mother of five children, lost a total of 274 pounds through Dr. Now's diet plan, exercising, and, of course, gastric bypass surgery.
Milla has been battling her weight for three years, according to the official TLC synopsis: "For Milla Clark, after three years and five surgeries, success would mean beating the odds and becoming one of Dr. Nowzaradan's most impressive weight loss patients ever, but failure would mean slipping back to the bedbound life she swore she'd never return to."
Days before her update premiered, Milla celebrated her 51st birthday. "I'm SOOO grateful to God for keeping me around another year," she wrote Monday. She smiled in the photo, which garnered hundreds of likes from her followers.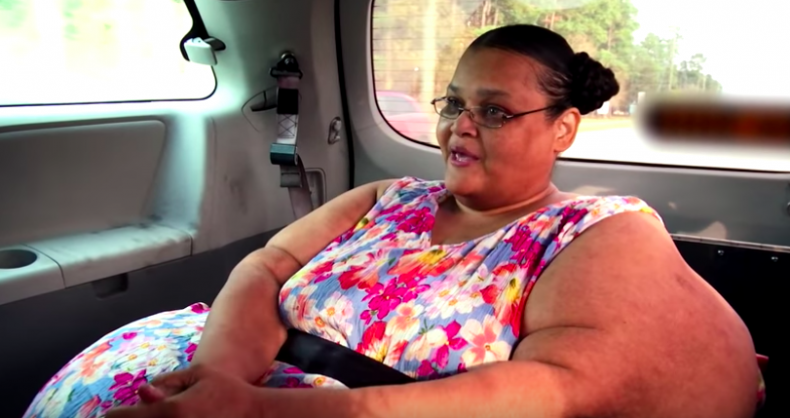 Her weight loss isn't the only thing that has changed. Milla also changed her hair color to blond last month. "I performed a color service on my Bff from elementary school," Milla's friend wrote in a status update on May 24. "She was featured on the hit reality show My 600 lb life. Her story is miraculous. She has always been one of the sweetest spirits I have encountered. Gave me great advice today. Despite her struggles in life she has remained unselfish. Shout out to Milla. Love you thick chick you have inspired a lot of people including me."
Last time viewers saw Milla, she was in a much different position. When she was little, her mother used to force her to eat. "If we didn't take that food, [my mother] would take that as a rejection," she said.
"My sister was small and she could not finish her plate," Milla added. "And I would sneak and help her with her plate so they wouldn't get punished ... At the same time, food was my mother's warmth to me. So I just ate everything I was given. And I just wanted more and more."
Even though she has generously shared update pictures, Milla's current weight has not yet been revealed.
To follow more of Milla's story and find out how much weight she lost in total, don't miss My 600-lb Life when it airs Wednesdays at 8 p.m. on TLC.