Where Is 'My 600-Lb. Life' Subject Sarah Neeley Now? Update on Dr. Nowzaradan's Weight Loss Patient
One year after viewers first met Sarah Neeley, TLC is revisiting her story in Wednesday's My 600-Lb. Life: Where Are They Now update. While Sarah successfully lost a bulk of her weight, she lost almost 320 pounds from her highest of 642, but the TLC cameras caught her during a tragic moment. Sarah suffered a miscarriage and it is slated to be a part of Wednesday's narrative.
Sarah is sharing her episode with Lee and Rena, who are also featured in Wednesday's episode description. "Lee's anger issues continue to jeopardize his relationship with Rena and threatens to derail both of their weight loss journeys, while a major life event sends Sarah into a depression, and she must pull herself out of it if she wants to keep losing weight," it reads.
Sarah posted on Facebook about her miscarriage on April 26, though she swiftly deleted the message. Starcasm obtained a screenshot of the message before it was removed. "A few days ago, I signed myself into a [mental] health facility to get help with my depression and anxiety. Well the second night there i woke up to horrible pains....Ive been hinting around to you all that i was pregnant.. I was a little over 4 mnths, but i lost the baby," she wrote at the time. "Im hurting in a way i never knew a person could hurt. Im hurting deep in my soul. How could god let this happen...i dont know..on top of this the cameras are rolling. Im exhausted. Im just done. For a split second i had a purpose. My purpose is gone."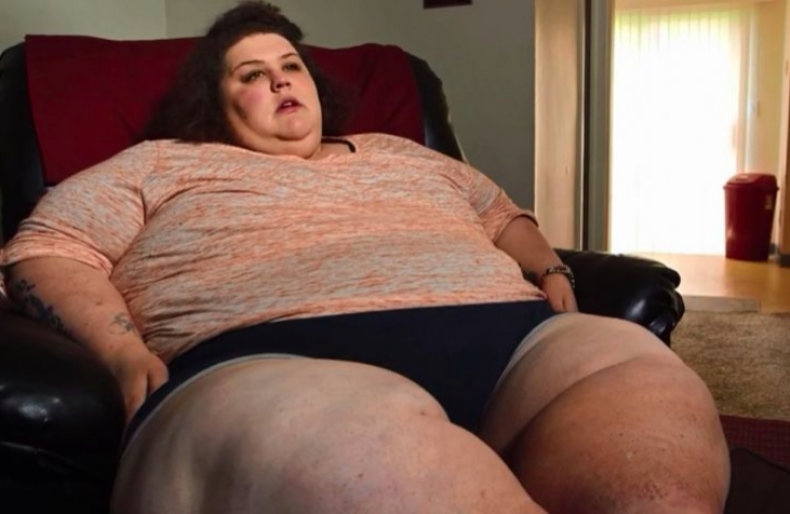 Since then, Sarah hasn't publicly posted on social media. When viewers first met her, Sarah weighed more than 640 pounds at 24 years old. Sarah has struggled with her weight since she young, with her parents' divorce and mother's addiction fueling her food binges. By 8 years old, she weighed 200 pounds.
"My mom tells me I would overeat from my earliest age and I think it started when I was around 3. I had three siblings: an older brother, an older sister and one younger sister. I'm the only big one," Sarah told cameras last March. "I think eating was a way for me to cope with my world, because my dad had a drinking problem that led to a lot of fights between him and my mom."
To see Sarah's update, don't miss My 600-Lb. Life on Wednesday at 8 p.m. on TLC.