Where Is 'My 600-Lb. Life' Subject Jeanne Convey Now? Update on Dr. Nowzaradan's Weight Loss Patient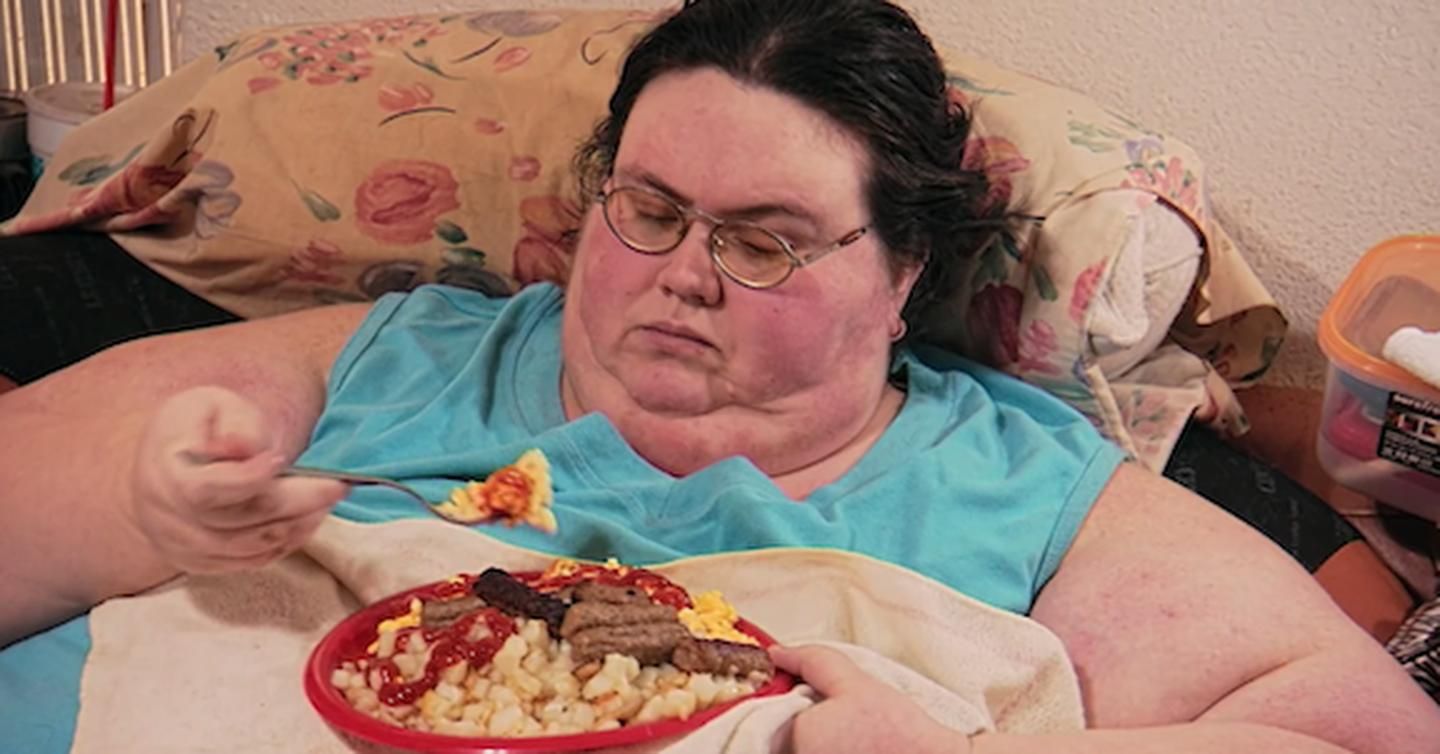 My 600-Lb. Life star Jeanne Convey has struggled with her weight since she was a child. She sought help from renowned bariatric surgeon Dr. Younan Nowzaradan, who is both the executive producer and physician featured on the TLC series. Typically patients lose weight by following his 1,200-calories high protein, low carb diet and getting the gastric sleeve, but not all. So what happened in Jeanne Convey's case?
Ultimately, Jeanne decided not to go through with the procedure. She moved to Houston to be closer to Dr. Now, but six months into the process she returned home. She and her mother, Barbara, we morning the loss of her father. Jeanne decided it would be best to stop treatment. The episode ends with Dr. Now setting her up with a therapist.
"I talked to my mom and we both decided we're not going back to Houston," Jeanne says in Wednesday's episode. "With my dad gone, we can't leave the dogs alone and I can't go by myself. So I'm just not in a place to do Dr. Now's program. I know I have to lose weight and I don't have a lot of time if I don't, but I don't know what to do about it right now."
As for where Jeanne is now, it's hard to tell via social media. Her Facebook page is private and she doesn't appear to have an Instagram page. Sometimes patients of Dr. Now are active on social media, but that doesn't seem to be the case of Jeanne.
Jeanne decided to join My 600-Lb. Life because at 600 pounds she was finding it hard to move around. Everything would hurt. A teaser for the new episode showed Jeanne waiting in a car while her mother got some sodas at a truck stop while en route to Dr. Now's office.
"I'm in so much pain right now," she says in a confessional to TLC cameras. "I don't know how I'm going to make it three more hours. I just wish we had a bigger vehicle, or that there was somewhere I could get out and rest. But I can't walk far. And I'm not interested in being a freakshow. I can see people already staring at me, and probably making comments about how big I am. And I don't need to deal with that. So I'm just not getting out. Because people are jerks."
Jeanne is nearly in tears, telling her mother that people are too quick to judge others. "I hate people," Jeanne says. "They think that having some kind of disability — that it's funny, you know, because they're normal, or whatever. You know? But karma's a bitch, and it will come back on them. But I try my best not to let them get to me. But when they're sitting over there talking, and walking around and everything—I want to tell 'em, 'If you want to take a picture, f*cking take a picture."
Don't miss My 600-Lb. Life on Wednesday at 9 p.m. ET.