Where Is 'My 600-Lb. Life' Subject Maja Radanovic Now? Update on Dr. Nowzaradan's Weight Loss Patient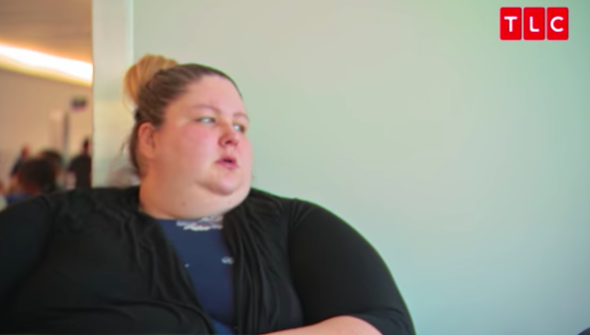 My 600-Lb. Life patient Maja Radanovic has never felt comfortable with her size. Born to Serbian parents in the United States, Maja's mother and father ridiculed her for her weight, which has now ballooned to more than 600 pounds. She was willing to change her life and seek weight loss surgery from the renowned bariatric surgeon, Dr. Younan Nowzaradan, but was the procedure successful?
Maja, 33, seemingly doesn't have a presence on Instagram, so it's hard to tell off of that social media platform. On Facebook, her page doesn't give much away either. The only tip that she has successfully stuck with Dr. Now's program is that her location says she is residing in Conroe, Texas, which is 38 miles away from Houston. She's likely seeing the doctor regularly for checkups on her weight and has not returned to her home in the Pacific Northwest. It might be unlikely that her relationship with boyfriend Christian lasted. The couple had a tense relationship when the series aired, and on social media Maja doesn't reveal if she's currently on a relationship.
On Wednesday's episode, Maja said that her relationship with Christian was the best she's ever had. She wanted to start a family with him but her size was holding her back. That's why she agreed to travel from her home in Oregon to Houston, where Dr. Now is based. But getting there wasn't easy.
A preview for Wednesday's episode showed Maja struggling at the airport. It's more exercise than she's had in years and she claims she was "lied" to by airport personnel about how far she would have to travel once she was there.
Maja asks Christian to take multiple breaks because her hips and legs are in pain. "All of this activity is more than I've had in years, so it's a lot for my body. I just need to get this over with and once I get to the hotel and have a bed I can finally lay down and rest," she said.
"This is so much more walking than I even realized I wasn't gonna have to do and how far everything is… is really frustrating because I called both the airports before I left and asked them about how far everything was and how much walking there was so and I'm upset right now because my legs hurt and the lady lied to me about how far it was because I would have made other plans if I knew how far it was," Maja added. "I understand that I'm a big person but it doesn't give people the right to lie to me."
While Maja is able to make it to Houston, the one thing that might not survive is her relationship with Christian. According to the description for Wednesday's episode, he abandons Maja once they get to Houston.
"The blow of Christian's abrupt departure poses a significant challenge to Maja's weight loss journey, and pits her face-to-face with her tendency to binge-eat as a mechanism of emotional escape," TLC teases in the logline. "But Dr. Now assures her, if she can make it on her own, without Christian, there will be no greater affirmation of her strength."
To find out what happens next, don't miss My 600-Lb. Life when it airs on Wednesdays at 8 p.m. ET on TLC.