Where Next for Ben Roethlisberger and Drew Brees? NFL Divisional Playoff Defeats Leave Quarterbacks' Futures Unclear
A Pittsburgh Steelers season that seemed destined to end in another climactic AFC Championship showdown against the New England Patriots came to a juddering, premature end at Heinz Field on Sunday.
The Steelers' stunning loss to the upstart Jacksonville Jaguars in a 45-42 Divisional Round epic wasn't just significant or hurtful in the short-term—for the instant burn of a potential championship-winning season thrown away courtesy of some awful defense against a rookie running back and a fallible quarterback.
In the days and weeks and months ahead, it's the sound of a championship window slowly creaking shut that may worry Steelers fans, and the front office, more than anything else.
"The Steelers, who always seemed destined for that [AFC Championship] game, begin an offseason and contemplate the dwindling size of this particular group's championship window," Dan Graziano wrote for ESPN. Whether Pittsburgh can rebound, or whether the window will slam shut quicker than anyone expected, depends on whether LeVeon Bell returns (possibly under the franchise tag again), whether offensive coordinator Todd Haley stays, whether Martavis Bryant sticks around.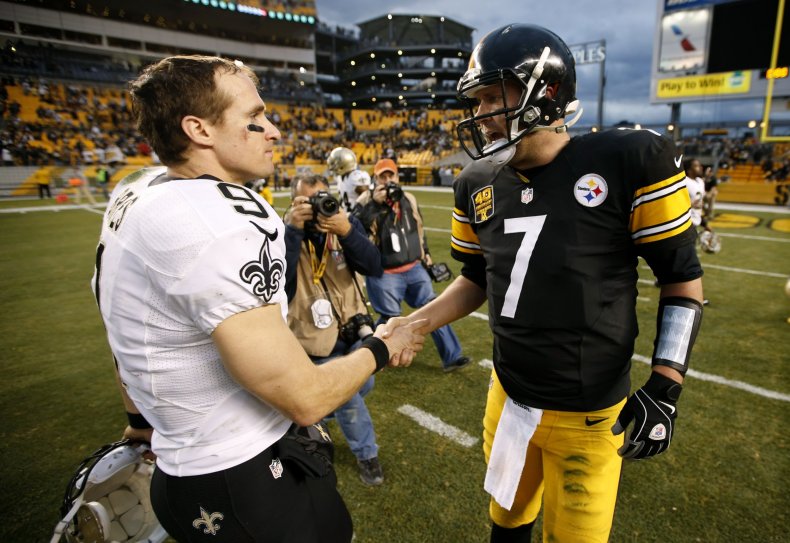 And how Ben Roethlisberger's body holds up. The Steelers quarterback, who almost overcame his team's large holes on defense on Sunday by throwing for 469 yards and five touchdowns, turns 36 on March 2. While Roethlisberger performed at an elite level during 2017, he has entered the phase in which quarterbacks not named Tom Brady start to decline. "I definitely have a desire to play football. I love this game. I love these guys," he told ESPN postgame. "I don't know about contracts and who's coming back but I know the guys up front are, and that makes it good for me, so I look forward to next year with those guys."
Roethlisberger is under contract through the 2019 season, but the New Orleans Saints have no such luxury of time with Drew Brees. The future Hall of Famer, who turned 39 on the Monday after the Saints lost the NFC Divisional game to the Minnesota Vikings, becomes a free agent for the first time in 12 years this offseason.
Mike Florio of Pro Football Talk wrote on Monday that Brees and the Saints could struggle to agree on what a quarterback approaching 40 should be paid. "If the Saints can't or won't come close to paying him accordingly, attractive alternative options include the Broncos, who need not only a quarterback but also a leader who can bring the locker room together and hold players on both sides of the ball accountable, the way Peyton Manning did. Few current NFL quarterbacks have that power—Brees is one of them," Florio wrote.
Expect Roethlisberger and Brees to be wearing the same uniforms next season as they were this season. But it promises to be an interesting offseason for two of the NFL's elite, aging quarterbacks.