Where Next for Dez Bryant as Cowboys Consider Options?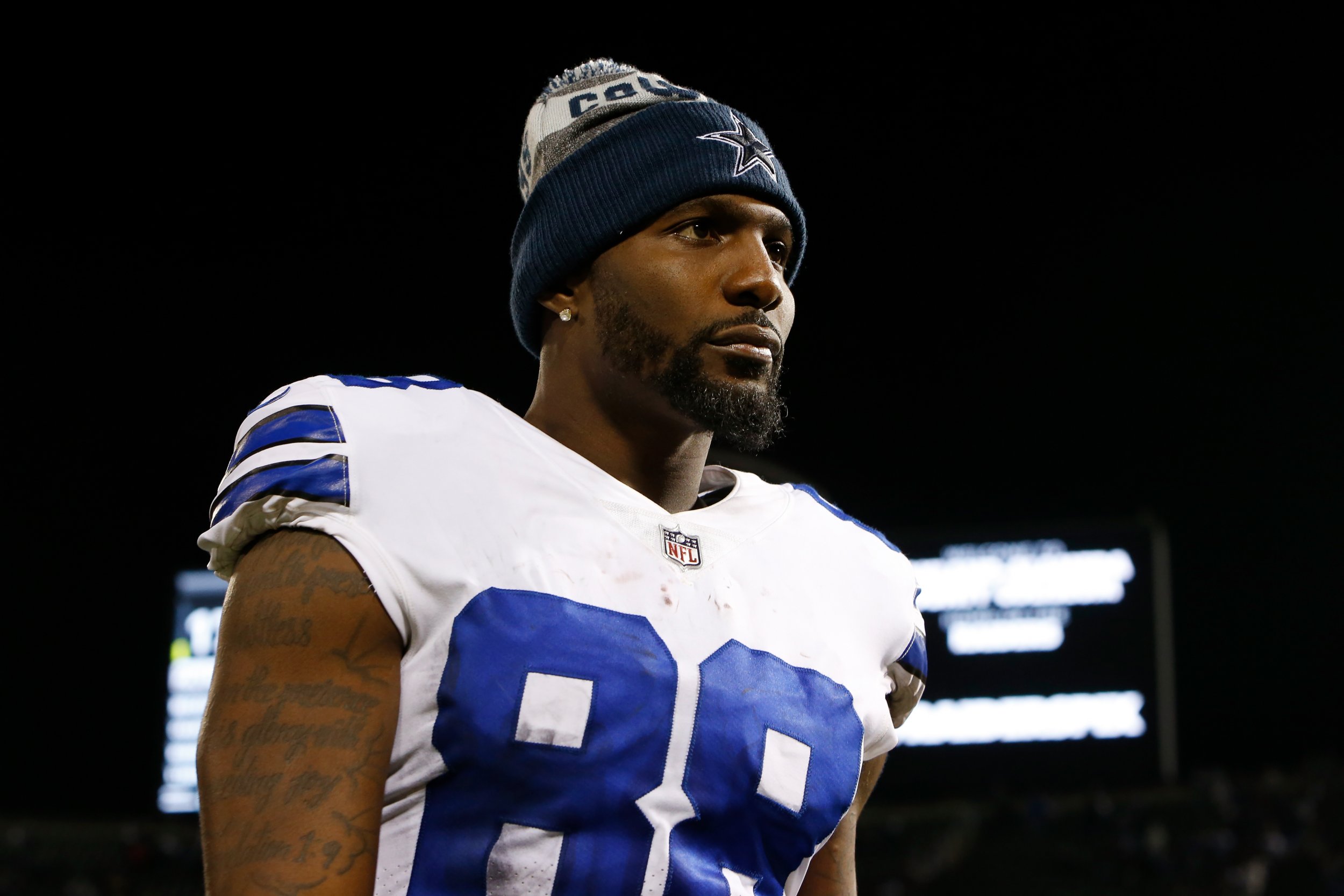 The only certainty about Dez Bryant's future is that it remains shrouded in doubt and could do so for a while longer yet.
The Dallas Cowboys' non-committal stance on the matter has only served to cloud the issue even further, amid growing speculation that the wide receiver's future might lie away from Texas.
On Tuesday, Cowboys' executive vice-president Stephen Jones said the franchise did not have any meetings scheduled with Bryant's agent to discuss his contract. The 29-year-old is set to make $12.5m next year with a cap figure of $16.5m and the Cowboys are at a crossroads, as they can either pay Bryant his contract, ask him to at least take a pay cut or release him.
Speaking to reporters on Wednesday, head coach Jason Garrett said there had not been any meetings to discuss the future of certain players.
"We had a wrap-up meeting at the end of the season, almost reviewing what happened last year," Garrett said during the NFL scouting combine in Indianapolis, as reported by ESPN. "We'll have some more meetings starting this week, and then once we get back to Dallas about the specific roles for each of our players going forward."
With two weeks left before the free agency window opens, the Cowboys still have a reasonable amount of time on their side, particularly as they do not need the extra cap room. However, they do not seem to be moving towards a solution either and the impasse could linger on well into March.
"Obviously, a [decision] is going to happen sooner than later," Jones said, according to the Fort Worth Star Telegram.
"We've got the new year coming up. We have a lot of moving parts. We have been getting our staff together. Once we got our staff together, we have had some meetings. We will spend a lot of time together this week. I'm sure we will start to make some pretty good headway."
Bryant is the Cowboys' leaders in touchdown catches and he has recorded at least 1,200 yards and 12 touchdowns in three consecutive seasons, albeit not since 2014, earning praise from both Jones and Garrett.
However, the Oklahoma State product hasn't had more than 1,000 yards receiving since then and recorded just 69 catches, 838 yards and six touchdowns last year, despite playing all of the Cowboys' 16 games.
It has been 22 games since his last 100-yard game and the foot and knee injuries he suffered in 2015 and 2016 appear to have taken their toll.
That would explain the Cowboys' reluctance to open talks with Bryant, who remains the league's seventh-highest paid wide receiver.
"We all know this is a business where everyone has to be accountable," Jones told reporters at the inaugural Jason Witten Collegiate Man of the Year Award dinner last week, as reported by NBC.
"Certainly, everybody knows that. We're going to be grinding it out and trying to determine what is in the best interest of our business."