Where Next for Isaiah Thomas After Season-Ending Hip Surgery?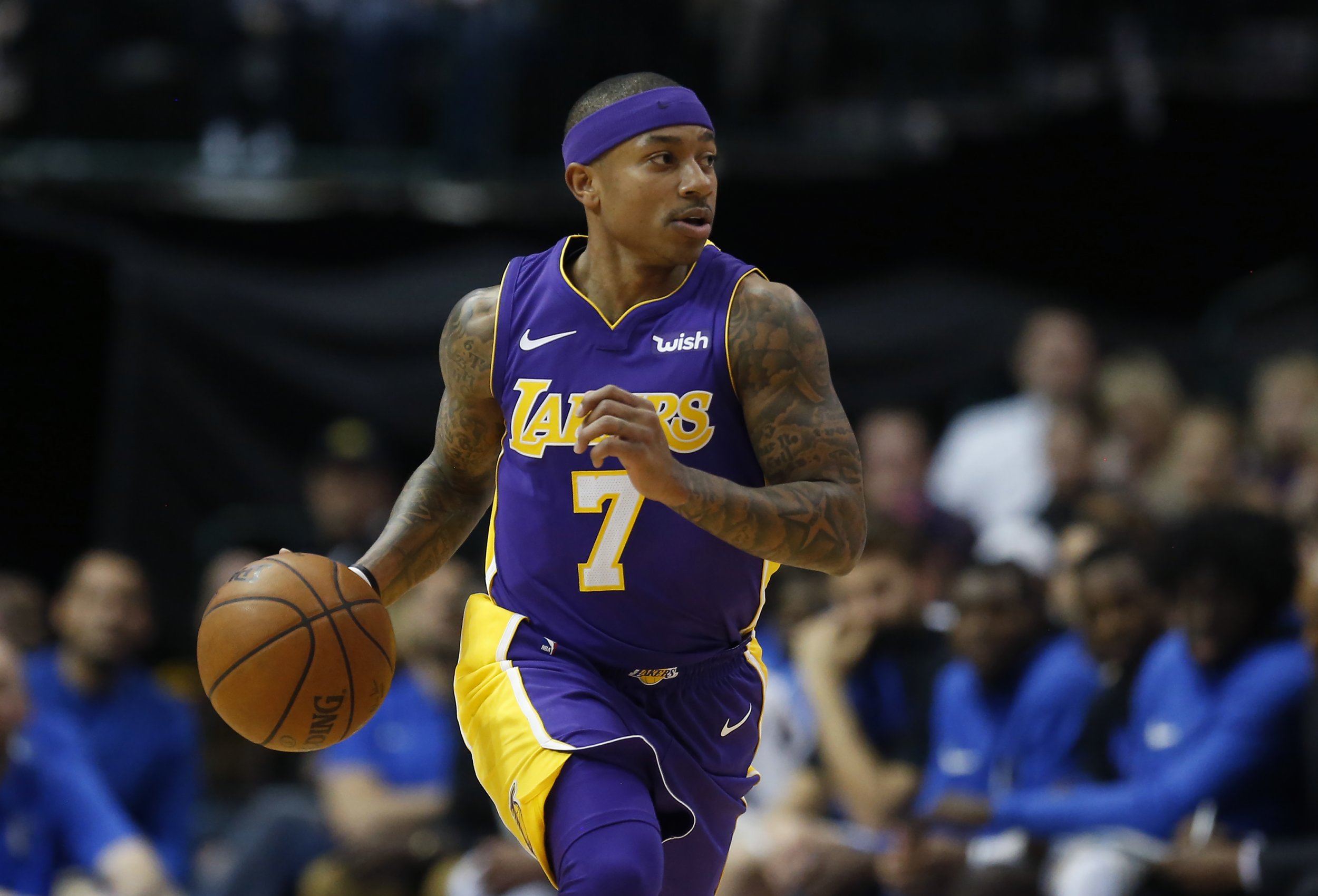 Isaiah Thomas' latest injury setback could well derail his free agency plans.
On Wednesday, the Los Angeles Lakers confirmed their point guard would be out for the remainder. In a brief statement, the Lakers confirmed Thomas will "undergo arthroscopic surgery to his right hip" on Thursday.
"We will be doing a minimally invasive procedure to 'clean up' the joint of all inflammatory debris related to his injury from last season" , Dr. Bryan Kelly, of the Hospital for Special Surgery in New York City, was quoted as saying by ESPN.
Thomas had injured the joint during Game Three of the Eastern Conference final last year.
Scans showed the point guard had sustained a labral tear in his right hip. However, last summer Thomas opted against surgery as he was heading into a contract year and did not want to put off to potential suitors.
In the off-season, the Boston Celtics sent Thomas to the Cleveland Cavaliers as part of the trade that took Kyrie Irving to the TD Garden, only for his injury to almost disrupt the deal. Thomas eventually signed for the 2016 NBA champions, but the Cavs' medical team immediately suggested he underwent surgery, after discovering an impingement on the injured hip.
Thomas' joint, in other words, was not as smooth and perfectly rounded as normal, meaning it could cause him further injuries unless it gets fixed. The point guard returned to action on January 2 before his short spell in Ohio was cut short, as he was traded to L.A. in February.
Following his move to California, Thomas slowly began to return to full fitness and was averaging 15.6 points and 5 assists per game, while shooting 38.3 per cent from the field in 26.8 minutes on court.
The former University of Washington student will be a free agent at the end of the season and had kept his options open ahead of the summer. Last week, Thomas stated he "would love" to remain with the Lakers if given the chance.
"Organization's been great to me," he said as reported by Tania Ganguli of the Los Angeles Times .
"If things work out I would love to be here. You just never know. With free agency you've got to keep your options open. I have no complaints since I've stepped foot and put a Laker uniform on."
Only a few days earlier, Thomas had not ruled out a return to Boston, even though his departure from the Celtics was far from amicable.
" Anything can happen," was his non-committal reply to a Twitter user who had asked him whether he would "consider coming back to Boston this offseason?"
However, the scenario Thomas desperately tried to avoid last year has now materialized, as the 29-year-old will enter the free agency market barely two months after undergoing surgery.
If a return to Boston always appeared to be a non-starter, even though Thomas and Celtics' general manager Danny Ainge have overcome their differences since last summer, the Lakers might evaluate their options as well.
The trade that brought Thomas to L.A. was specifically designed to allow the Lakers to clear out salary space for two max-level contracts in the summer, and they have set their sights firmly on LeBron James and Paul George.
In his wide-ranging interview with the Los Angeles Times last week, Thomas said he wanted "to make a lot of money", but that is unlikely to happen this summer.
He might have to settle for a one-year deal with a team that can guarantee him a starting spot and prove he's back to full fitness, before cashing in on a big deal either next year or in 2020.