Where to Pay Tribute to David Bowie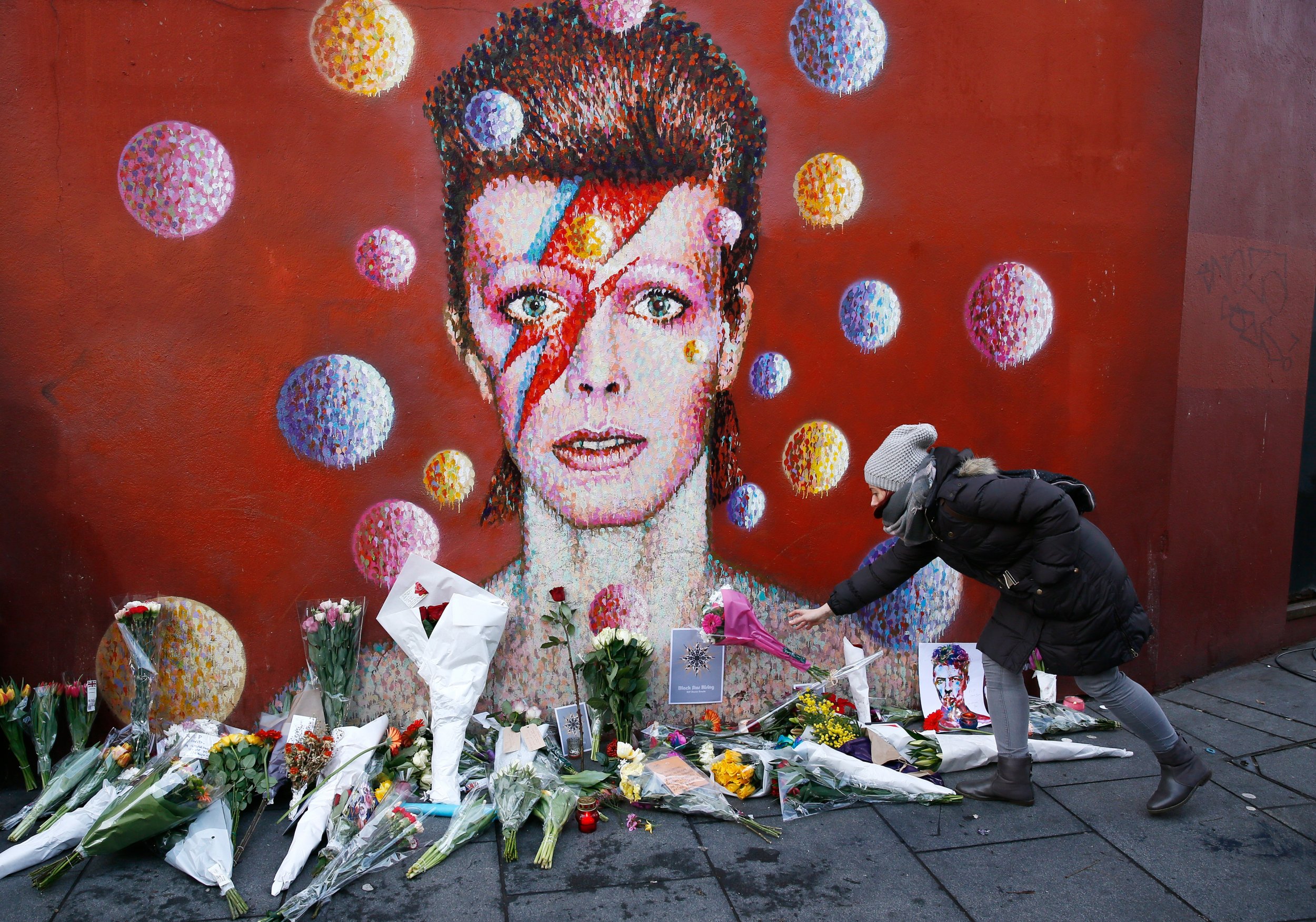 As tributes pour in from around the world in memory of the British musician, David Bowie, his more passionate devotees might feel the urge to make a pilgrimage to pay homage to their musical hero.
Here are a list of places that shaped the person and performer that Bowie became.
LONDON
Brixton
David Robert Jones was born in a modest home in Brixton , South London. Though stardom propelled him high, Bowie never lost sight of his South London roots.
Only hours after his death was confirmed, The Prince Albert , a popular pub and nightspot in the area announced it would be hosting a tribute evening on Monday night, encouraging locals to come and celebrate the rock star's life and music.
Those wanting to pay a more solitary tribute should turn left out of Brixton station, where you will come face-to-face with the glam-rock image of Ziggy Stardust, memorialised in a mural on the side of Morleys, a local department store.
Spaceman from Beckenham
In the leafy suburb of Beckenham south-east London, the young David Jones transformed into the glam rock star David Bowie.
Haddon Hall , where he lived with first wife Angie in the 1970s was the creative centre. In an interview with the Bromley Times in 2012, Angie described it as "a commune whose specific purpose was to get David and the band established."
A short walk from their home in Beckenham is the Three Tuns pub, where Bowie played weekly gigs during his rise to stardom. A plaque stands in the space the pub previously occupied, which is now home to an italian restaurant.
The Marquee Club
The first of Bowie's 20 performances at this famous West End nightclub, which was located at 90 Wardour Street, came in 1965 alongside his band The Lower Third. A year later, he returned to host auditions for new band The Buzz.
Trident Studios
From 1968 to 1981 The Beatles, The Rolling Stones and Elton John honed their craft at this legendary recording studios, situated at 17 St Anne's Court, Soho, London. It was here that Bowie laid down his iconic fifth studio album, The Rise and Fall of Ziggy Stardust —which was ranked the 35th greatest album of all time by Rolling Stone magazine in 2013.
NEW YORK CITY
Lafayette Street and Washington Square Park
Bowie once declared Washington Square Park as his favourite place in the city which he called home from 1999. Luckily for him, his penthouse apartment was just a short walk away on Lafayette Street.
New York Theatre Workshop
Lazarus , a stage show co-written by David Bowie is currently on at the New York Theatre workshop. The off-Broadway performance runs until January 19.
Studio 54
The iconic Manhattan nightclub attracted the great and glamorous of the late '70s disco scene, and Bowie was no exception.
The singer mixed in the legendary booths with the likes of Mick Jagger, and Chic's Nile Rodgers who co-produced Bowie's 15th studio album, Let's Dance.
BERLIN
A city still divided by a wall was where Bowie turned to escape the "brink of drug induced calamity" that the party scene in 1970s Los Angeles presented him with.
The relative calm of Berlin was just what he needed, more specifically Hansa Studio , where over a prolific three year period he recorded the albums Low, Heroes, and Lodger. Though the title track of the second album, "Heroes", has become one of Bowie's signature tunes, the single failed to crack the Top 100 when it was released.
According to the Guardian, the Kreuzberg area provided Bowie and travel companion Iggy Pop with the perfect punk scene, and musical inspiration they needed. The pair frequented live venue S036 which still hosts up and coming indie bands today.