Where Prince Andrew's Epstein Sex Abuse Case Stands Ahead of First Hearing
Prince Andrew's sexual abuse case has its first hearing in New York tomorrow as the Duke of York hides out in Britain.
Queen Elizabeth II's second son—a former friend of sex offender Jeffrey Epstein—has been accused of rape in the first degree by Virginia Giuffre in a case filed in civil court in New York.
Giuffre says she was forced to have sex with Andrew in the early 2000s when she was 17. Some of the alleged incidents took place at properties owned by Epstein—and Giuffre says she feared serious injury or death if she refused. Andrew denies the claims.
The case was filed just days before the time limit for claims ran out, but there remain significant challenges for Giuffre and her legal team.
The law generally requires Andrew to be personally served papers, and his lawyers are reportedly challenging the legality of the legal documents being handed to a police officer at the prince's residence at Royal Lodge in Windsor Great Park.
According to the Daily Mail, Andrew's lawyers are claiming the lawsuit papers were not properly served and may boycott the hearing.
Reuters reported on Friday that a process server handed over the papers at Andrew's Windsor home on August 27.
Andrew has also spent time this summer at Balmoral, his mother's 50,000-acre Scottish estate where she spends August and part of September each year.
He was photographed arriving there by car earlier this week, with images credited to Northpix published in The Sun.
The first hearing, set for September 13, will be a telephone conference to discuss the schedule for Giuffre's case.
Her lawyers have been told by District Judge Lewis Kaplan to be ready to discuss the practicalities of serving Andrew.
The stakes are high for the prince because the court could give default judgment against him if he refuses to take part in the proceedings. However, he runs no risk of imprisonment or extradition as this is a civil case.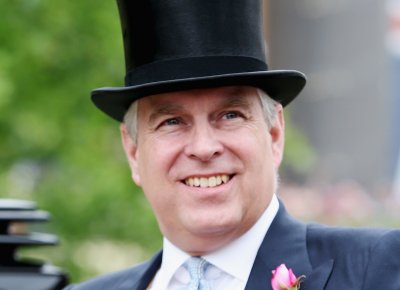 Arick Fudali, of New York lawyer The Bloom Firm, represents nine alleged victims of Epstein, who died in jail in 2019. Fudali was asked by the BBC whether Andrew would need to be served in person.
He told BBC Radio 4: "Technically, yes. It's a bit antiquated but, yes, we still have to have personal service typically on defendants in the U.S.
"There are some ways around that. For instance, I think there's a way you could potentially serve a representative or there's something called 'service by publication.' But for the most part he's going to have to be served personally."
However, Giuffre's lawyer David Boies was bullish during a round of TV interviews after the civil case was filed in August.
He told British network ITV: "This case will come before a jury. The jurisdiction of the federal courts in New York, I think, is unquestioned. The conduct took place in New York."
He added: "This case is not going away. Virginia Giuffre is not going to go away and I'm not going to go away.
"This case is going to go forward. Whatever obstacles that they try to put in front of us, we will overcome, once this case goes to court."
The summons would contain a warning that if Andrew fails to respond a judgment by default will be entered against him.
Prince Andrew has not been charged with any criminal offense and has denied Giuffre's allegations, including during an interview with the BBC in November 2019.
In a statement after the interview, he said: "I continue to unequivocally regret my ill-judged association with Jeffrey Epstein. His suicide has left many unanswered questions, particularly for his victims, and I deeply sympathize with everyone who has been affected and wants some form of closure. I can only hope that, in time, they will be able to rebuild their lives."