The crimes of Robert Hendy-Freegard are the focus of Netflix's latest true-crime documentary series, The Puppet Master: Hunting the Ultimate Conman.
The documentary begins in the present day in the home of Jake, 25, and Sophie, 28, Clifton. They have not seen their mother, Sandra Clifton since 2014. She met Freegard in 2012, who introduced himself as "David" and he quickly moved in with the family.
In the Netflix documentary, Jake and Sophie Clifton recall how their mother became distant from them in the space of two years since meeting David. When she disappeared in 2014, their father Mark Clifton discovered piles of credit cards bills, mortgage repayment reminders, court summons, and parking fines all under Sandra Clifton's name in the family home. The master bedroom also had an industrial-style lock. After some research of their own, they discovered David's true identity to be Freegard, a convicted conman.
Across three episodes, The Puppet Master jumps between the search for Sandra Clifton in the present day by her children and Freegard's previous crimes of the 1990s. In 1992, Freegard was able to convince three Harper Adams Agricultural College students John Atkinson, Sarah Smith, and Maria Hendy that he was an MI5 undercover agent investigating an IRA cell in the college. After gaining their trust, he convinced the trio his cover had been blown, and as a result, their lives and their families were at risk at the hands of the IRA. He managed to drain them of all of their money under the guise of protection.
Atkinson eventually saw through Freegard's lies but Hendy went on to have two children with Freegard, and Smith remained on the run with Freegard for 10 years. Smith was eventually found as a result of Freegard's arrest in 2002. His capture came after months of surveillance alongside the help of the parents of his American girlfriend Kim Adams, who worked with the FBI and Scotland Yard to secure his arrest at Heathrow Airport.
As for Sandra Clifton and Freegard, they have remained largely off the grid since 2014. Newsweek has everything you need to know about their whereabouts today.
Where Are Robert Freegard and Sandra Clifton Now?
Robert Freegard
Today, Robert Freegard lives as a free man after being released from prison in 2009. His original two life sentences for kidnap by fraud were revoked by the Court of Appeal which ruled Freegard's victims had not been physically held against their will. However, he did serve nine years for theft and obtaining money by deception.
As heard in Netflix's The Puppet Master, Freegard's exact whereabouts are unknown, but he is believed to be living between France and England with Sandra Clifton, who he met in 2012.
Towards the end of the documentary, it is revealed Freegard and Sandra Clifton were working in the beagle breeding business and performing in pedigree shows, presenting his dogs at Crufts, reports The Times. Since 2017, he has been going by the name David Clifton, a combination of his middle name and his partner's surname.
In Netflix's The Puppet Master, Jake, Sophie and their father Mark Clifton speak of their fears that Sandra Clifton is another one of Freegard's victims.
Speaking to The Times, who managed to track him down to a home in Berkshire, England, Freegard denied any allegations he was controlling his new partner.
He said: "I would also be the very first to admit that I have made some senseless mistakes in life of which I do unreservedly and unequivocally offer my most sincerest apologies.
"However, and it's monumental however actually, I have sat back and tried very hard for so long for the sake of primarily my children and those involved to shun the spotlight and let the untruths go by uncorrected. It seems that there are those who were involved in this sorry episode that must obviously need reminding of a large number of facts and truths that they've either forgotten or have chosen to ignore.
"It is with great sadness that Sandra is not allowed to live her life with who she loves and with who loves her."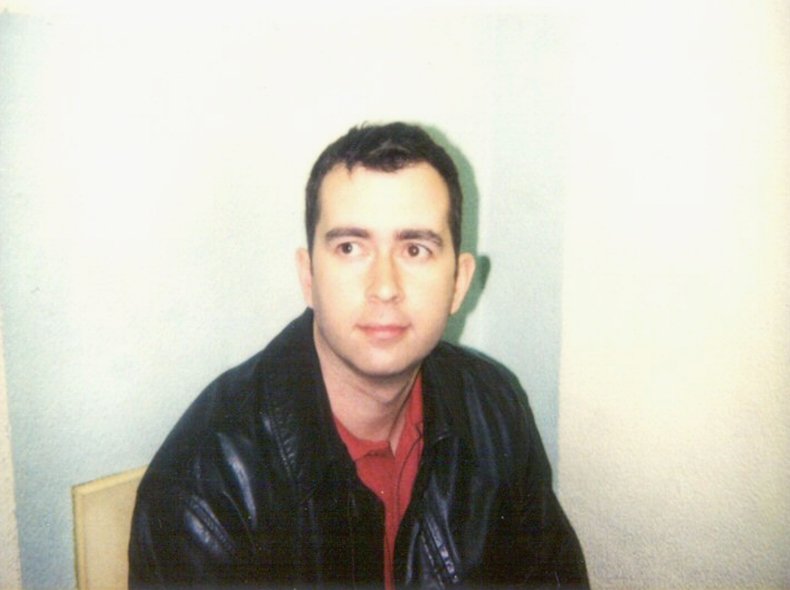 Sandra Clifton
As heard in The Puppet Master, when Sandra Clifton was tracked down by police in 2015, she was made fully aware of her partner David Clifton's past as Robert Freegard. However, she told police she was accepting of her partner's past and already knew who he was. As a result, there was nothing the police could do.
Sandra Clifton's children, Jake and Sophie Clifton, have not seen their mother in person since 2014, but in 2020, her son did manage to see her over a Zoom call.
Sandra Clifton had taken her two children to court over the ownership of her parent's house. Following their grandparent's passing, Jake and Sophie Clifton kept the property in trust in the hopes their mother would return and protect it from Freegard. However, the judge ruled in Sandra Clifton's favor as the property technically belonged to her. Just months later, the house was sold.
Jake and Sophie Clifton also share in The Puppet Master they sometimes hear from their mother in sporadic messages once or twice a year but nothing more. They also share Sandra Clifton had also contacted friends to ask for money.
Still, they have not given up hope their mother will return home.
At the end of The Puppet Master, a title card reveals filmmakers made numerous attempts to contact Freegard and Sandra Clifton. It remains unknown if Sandra Clifton received the messages sent to her.
The Puppet Master: Hunting the Ultimate Conman is available now on Netflix.