Where Is Sam Darnold? NY Jets Rookie Misses Opening of Training Camp and Is yet to Sign Contract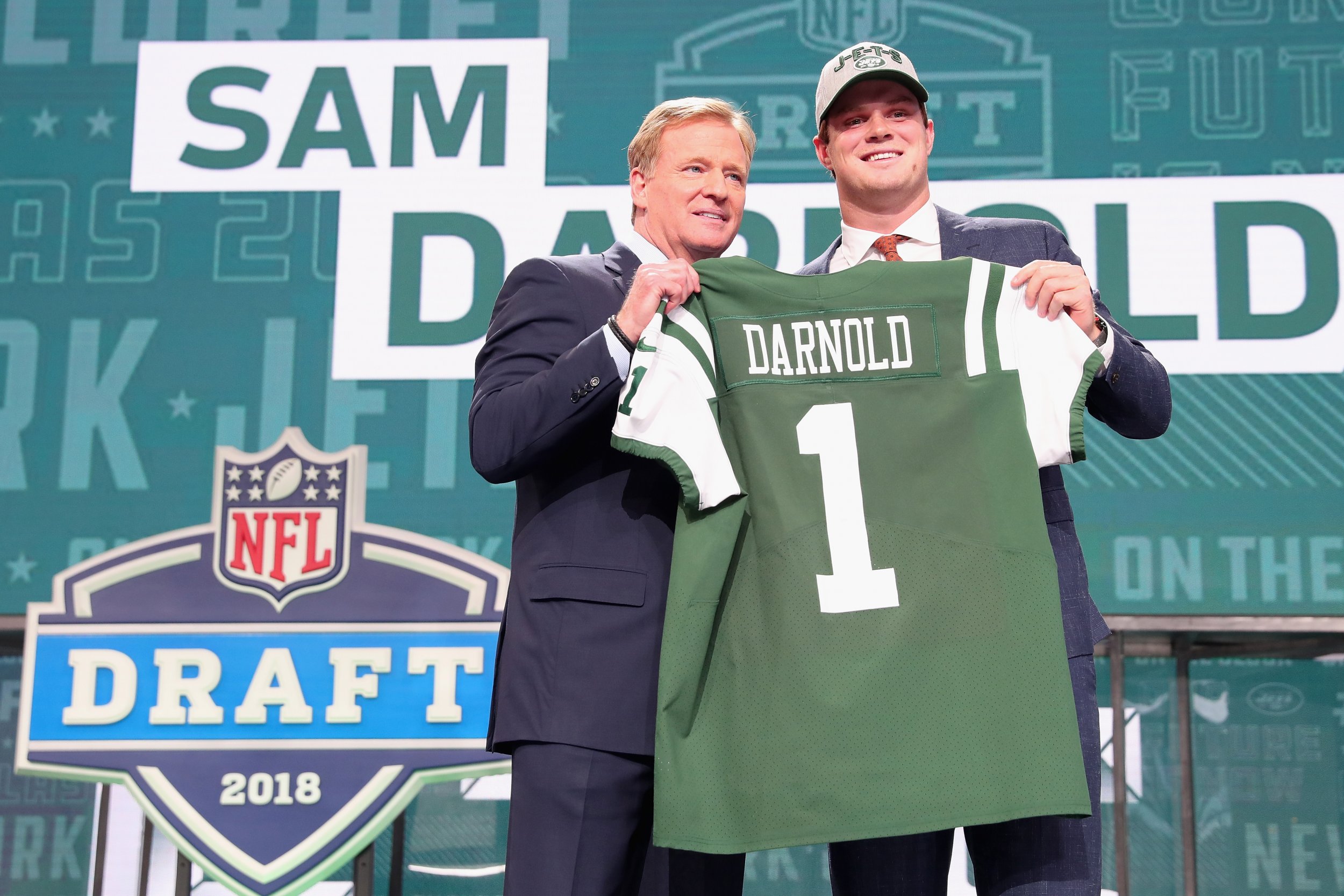 There was one notable absence when the New York Jets opened their training camp on Thursday.
Sam Darnold, the number-three overall pick of the National Football League draft back in April, did not join his teammates, and he is still to reach a contract agreement with the franchise.
While the former University of Southern California student could still sign before the Jets begin their first practice session on Friday, it now appears likely he might miss the beginning of training camp.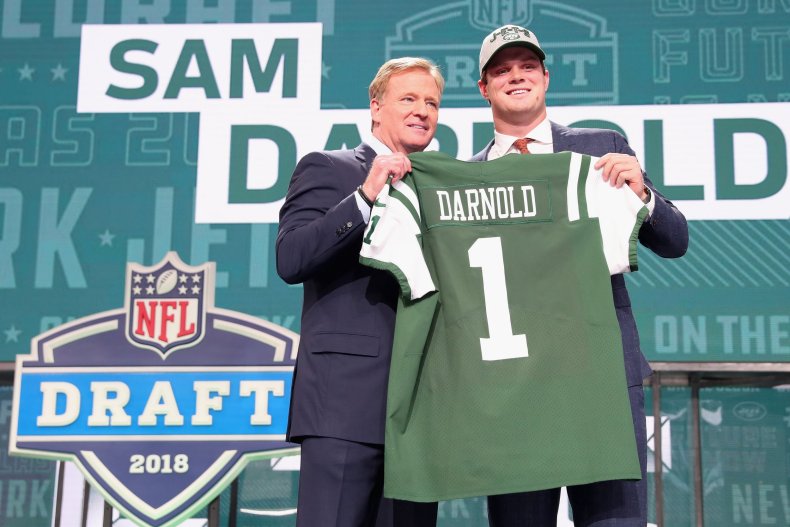 Earlier this week, New York Daily News's Manish Mehta reported Darnold would sign a fully guaranteed four-year deal worth $30.2 million, with a $20 million signing bonus but the 21-year-old is yet to put pen to paper.
The Jets have the option to extend the deal for an additional 12 months, a clause which has been applied to contracts for all their first-round picks.
While Darnold was not the only rookie to have not yet signed a contract—Bears linebacker and number eight overall pick Roquan Smith is in the same situation—the circumstances are unusual.
Under the current Collective Bargaining Agreement, salaries for rookies are fully guaranteed and the money is all slotted which, theoretically, should make for easy negotiations.
That, however, has not proved to be the case for the Jets and Darnold, who are discussing some of the terms of the contract. The team reportedly wants to have an offset clause in the contract, which would allow them to deduct the player's new salary from what they owe him, should the player be cut and then sign with a different team.
Understandably, players do not want offsets to be inserted in contracts, as they prevent them from collecting the full amount from both their old and new teams.
Missing the start of camp would be a blow for Darnold, who has been tapped to challenge Josh McCown and Teddy Bridgewater for the starting quarterback role.
"I think all three of these quarterbacks are phenomenal quarterbacks," defensive end Leonard Williams told the New York Post.
"I think it's great for all three of them to be competing with each other. I think it pushes each one of them individually. I would be happy if any one of them were the starter. I trust any one of those guys."
Darnold delivered 57 passing touchdowns in his two seasons with USC, during which he threw for 7,229 yards and, along with number-one overall pick Baker Mayfield, is considered to be the most promising quarterback of this year's rookie class.
"I thought Sam got better each day throughout organized team activities [the team's off-season training sessions], and I have no doubt that he'll have the same attitude and same mindset he had in OTAs coming into camp," Jets wide receiver Jermaine Kearse told NJ.com.
"As far as how competitive he'll be? You have to ask him. That's a question to him. But I think he'll be competitive. I think Teddy will be competitive and I think Josh will. "
Where Is Sam Darnold? NY Jets Rookie Misses Opening of Training Camp and Is yet to Sign Contract | Sports