Where Is Santa? How to Watch St. Nick With the NORAD Tracker the Night Before Christmas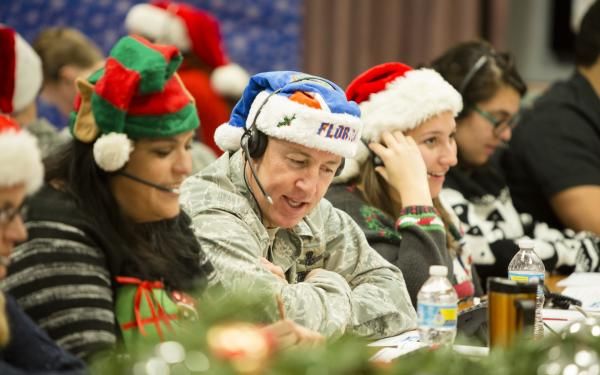 On Christmas Eve of 1955, a typo in a department store newspaper ad telling children they could make phone calls to Santa led a young boy to instead dial the unlisted number of the Colorado-based Continental Air Defense Command, the predecessor of the North American Aerospace Defense Command.
"The Command Center director who answered realized what was going on, and told the little boy he'd keep Santa safe as he flew around the world," NORAD Tracks Santa Program Director Preston Schlachter told Newsweek.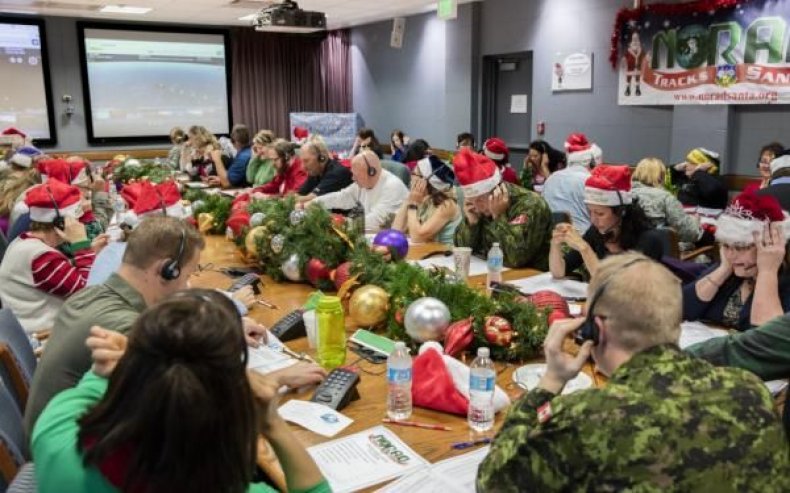 The director, Colonel Harry Shoup, instructed his staff that for the rest of the night any children who called in should be told that CONAD was tracking Santa's progress on radar, and provided with an update on his location. Today, the program coordinates with more than 70 corporate military partners, and 1,500 volunteers take calls on Christmas Eve.
"We know that Santa Claus flies West from the International Date Line and only comes when children are sleeping," Schlachter said. "So he takes off right at the beginning of the day and zig-zags up and down the different time zones, generally North to South and then coming back South to North."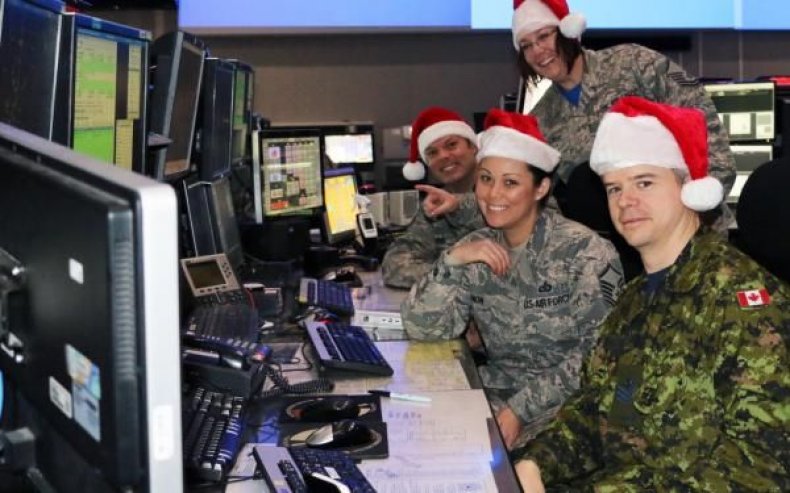 Volunteers get a playbook around 20 pages long that contains a script answering the more common questions, plus a few of the harder ones. They don't tell kids they're at the North Pole or that they're elves or anything like that, just that they work with NORAD and with Santa. Last Christmas Eve, Schlachter said, they received a record 154,000 calls.
"A lot of kids want to know exactly where Santa is right then," Schlachter said. "Some want to know what kind of cookies does he like, eggnog versus milk, what to leave for reindeer. Kids are often on speakerphone with their parents."
Volunteers do their shifts on-site, but so beloved has the program become over the years that they are no longer just locals like Schlachter, who grew up in Colorado Springs. This year, he said, people are buying flights to join them from out of state, a first as far as he knows.
"There have been generations that have tracked Santa with us," Schlachter said. "They did it when they were kids, and now they're sharing it with their grandkids."
Follow along with NORAD as it tracks Santa on Christmas Eve here.