The recent American resurgence in interest of serial killer Ted Bundy has led to a series of questions about the things he's left behind from his daughter Rose to his VW Bug. While not much is known about Bundy's family, his car is more than accessible to the general public.
Bundy' VW Bug is a staple in stories about him as well as the criminal proceedings that landed him with three sentences to death. The bug itself is not inherently evil, but it accompanied evil in its work. The car was a tool for Bundy. It housed his murder tools, victims and transported him to and away from his crime scenes, according to Alcatraz East Museum. It was considered a sidekick or an accomplice to his deeds, and in court, it held up as being one of the key pieces of information that tied Bundy to the crimes.
The Bug was part of the story that initially drew police to suspects named "Ted." A young woman, who escaped Bundy, said he tried to pick her up in his VW Bug. All she knew was that his name was Ted. Then when police caught Bundy, he was pulled over in a traffic stop in his VW Bug.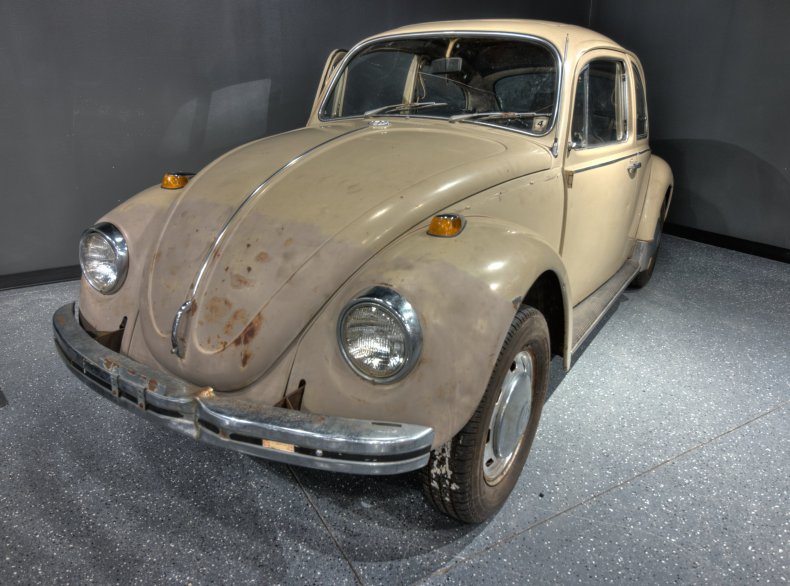 The car has an interesting origin story, told by Bundy's ex co-worker, Ann Rule. Rule wrote the famous Bundy biography The Stranger Beside Me. In the book, Rule revealed Bundy told his co-workers he didn't have a car. He was constantly given rides home until Rule became suspicious when mention of the wanted "Ted," whose description matched Bundy's physical appearance, was said to have a VW Bug. She checked his registration details with a friend in the police force and was shocked to find Bundy did have a car registered to his name.
Bundy was executed in 1989 after admitting to more than 30 murders. So what happened to the car? It was sold while Bundy was still living on death row to a sheriff, Lonnie Anderson, for $925 according to Mental Floss. Anderson predicted a curve in antiques, one that supports a greed of objects used in hateful acts, also known as murderabilia. He later sold the car for $25,000.
Now, the Bug sits in the Alcatraz East Crime Museum. The Bug's story may not be over, though. Arthur Nash, who formerly held full ownership of the car, allegedly wanted to test the bug for DNA in aim to find justice for some of Bundy's unknown victims.