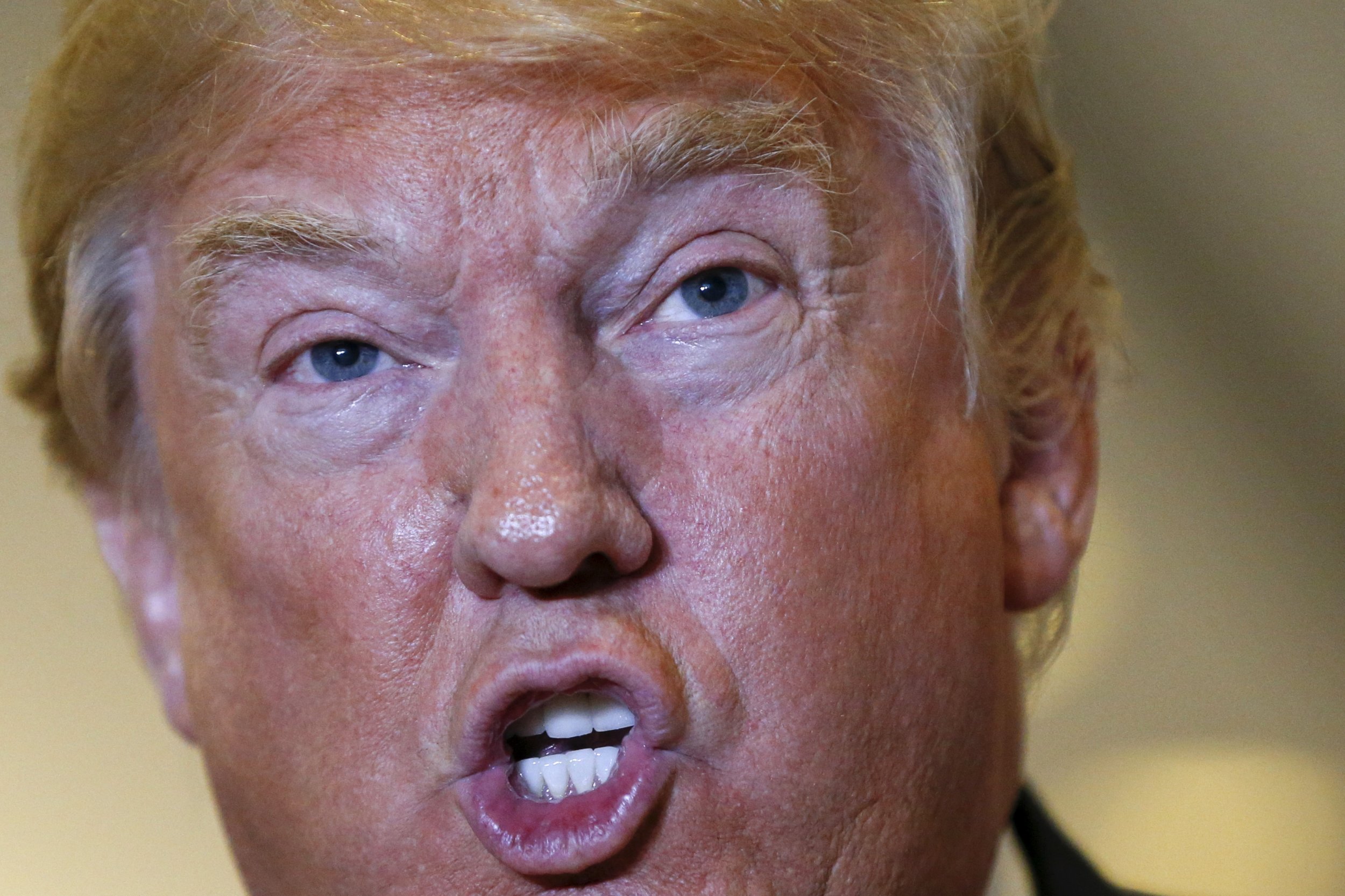 Donald Trump has broken with a 40-year-old tradition of U.S. presidential candidates making public their tax returns because he claims to be under audit by the IRS—but he has yet to produce definitive proof that he is really being investigated.
To back up the contention that he is being audited, Trump's campaign earlier this year released a letter from his tax lawyers stating that he was under audit. That leaves the public having to take the word of Trump's paid legal advocates. There's a more definitive option: The real estate developer could very easily produce documentation from the Internal Revenue Service stating that he is under audit.
When the IRS audits a person or a business, it's standard procedure for the federal tax-collecting agency to send an audit letter that informs the subject that returns are being scrutinized. If Trump is really under an audit, he would have this letter, and he would be perfectly free to release it. Sometimes, the IRS will notify a subject with a phone call, but it's always followed by a letter, according to the IRS.
After Newsweek asked for a copy of the IRS audit letter sent to Trump, a campaign spokesperson last week pointed to the campaign's website and the letter that was released by Trump's attorneys at the Washington, D.C., firm Morgan, Lewis & Bockius. A follow-up query to the campaign asking for a copy of the actual IRS audit letter itself has gone unanswered. Newsweek offered to accept a redaction of any personal information that might be in the letter, such as a Social Security number, although generally audit letters contain just a name and address, which in Trump's case is well known to be Trump Tower.
In lieu of producing the audit letter, there's really no proof that Trump is being audited.
The letter from Trump's tax lawyers, Sheri Dillon and William Nelson, is no substitute. It deals with Trump's personal returns, but it's also kind of a business return as well. Dillon and Nelson note that he has "sole proprietorships" in some 500 different entities, making his personal returns "inordinately large and complex."
In the letter, the lawyers claim the mogul has been under "continuous examination" by the IRS since 2002, "consistent with the IRS' practice for large and complex businesses." The letter also asserts that IRS examinations of Trump's tax returns from 2002 to 2008 have been "closed administratively," while its examinations of returns for the years since 2009 are "ongoing."
The lawyers also claim that Trump's recent tax returns are essentially extensions of his older returns, which include "items that are attributable to continuing transactions or activities that were also reported on returns for 2008 and earlier." Translation: Even old returns that are not under audit can't be released because they're integral to what's being currently audited.
Nice try. Even if Trump is being audited by the IRS, there's no legal barrier to his releasing his returns just as every presidential nominee has done for 40 years—a point made recently by Warren Buffett, the billionaire investor who offered to release his under-audit returns if Trump would show his. Nothing in federal law or IRS regulations prohibits a person from sharing tax returns with the public. It is true that some attorneys might advise against it. But what's not in dispute is the overwhelming public interest in the returns, which is why every presidential nominee and virtually all major party candidates since 1976 have released some of their returns.
Without a career in politics, the public must judge Trump's business career as a developer, purveyor of brands and reality television star to decide his fitness for office. Many questions surrounding his private sector life can only be answered through the customary release of his tax returns. Is Trump really a billionaire? How much does he give to charity? Does he have interests that might be of concern to the public? None of these things can be answered without seeing the actual returns that presidential and vice presidential nominees have long shared with the public. Richard Nixon released his returns to Congress in 1973 while he was not only being audited but facing multiple investigations into the Watergate scandal that eventually brought down his presidency.
This violation of the show-us-your-tax-return norm is just one of the ways in which Trump has broken with previous political traditions. Another example: Presidential candidates usually release detailed medical records. Trump has only issued a letter from his physician, Harold Bornstein, which declared, with Trumpian braggadocio, that "if elected, Mr. Trump, I can state unequivocally, will be the healthiest individual ever elected to the presidency"—a statement that is impossible to weigh at all, let alone unequivocally. The usual medical tests and history are missing.
Trump has said he would like to release his tax returns when the IRS audit is complete, but until then he could provide definitive proof that there is an audit by releasing the audit letter. So far, he has not.