Where to Vote, What's on Your Ballot and Do You Need an ID to Vote? 2018 Midterm Elections Questions Answered
Perhaps the most hotly contested midterm elections in modern times will take place on Tuesday with voters across the country deciding whether President Donald Trump will continue to enjoy the benefits of a Republican-controlled Congress for the final two years of his first term. For those still unsure about the details of casting your all-important vote, there are simple ways to get all the information.
Where to Vote
To find out where to cast your vote, head to the National Association of Secretaries of State site where you can select your state and then locate your local polling place. You may have to travel further to your nearest polling place than before, however.
Across the United States, close to a thousand polling places have been closed down in the past five years. In Georgia, the elections board voted down a plan to close seven of the nine voting places in a majority-black county. The man who oversees elections in Georgia, Secretary of State Brian Kemp, is a candidate in the election for Georgia governor against Democrat Stacey Abrams, who is seeking to become the country's first black female governor.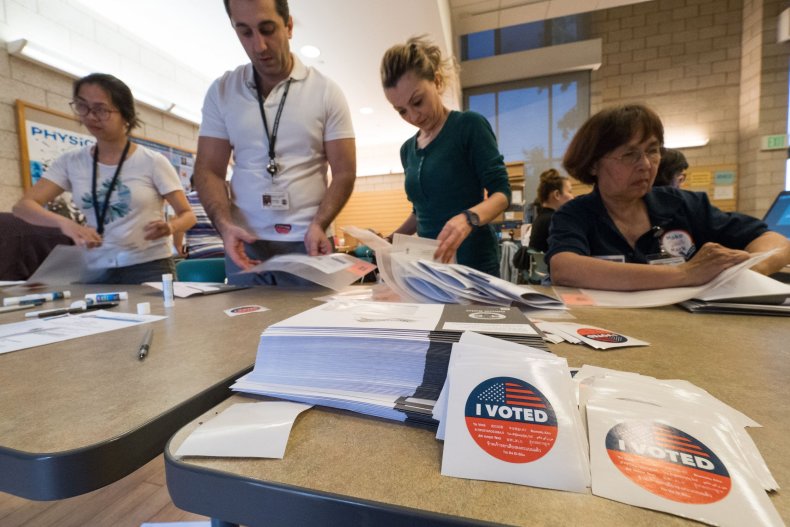 What's on Your Ballot?
While the battle for control of the U.S. House of Representatives and U.S.Senate will take the headlines, there will be plenty of other races on your ballot on Tuesday. Also on there is likely to be candidates for state governor, state houses and local and judicial candidates. In addition, there may be several ballot measures. For an easy way to get up to date on what will be on your ballot when you vote in the midterms, head to BallotReady.org.
Do You Need an ID to Vote?
Thirty-four states require some sort of identification in order to cast your ballot. Around half of those states will only accept photo IDs. Commonly accepted forms of photo IDs include driver's licenses, state-issued ID cards, military ID cards, and passports.
If you show up without photo ID, all is not lost. Some states will allow voters to sign an affidavit or have poll workers vouch for the individual's identity. In other states, voters will be able to cast a provisional ballot and then return to an election office within a few days to present an acceptable form of ID and ensure their vote is counted. For full information on the laws in your state, head to the National Conferences of State Legislatures.