Where Was Donald Trump's Father Born? President's Claims That Fred Trump Was Born in Germany Are Incorrect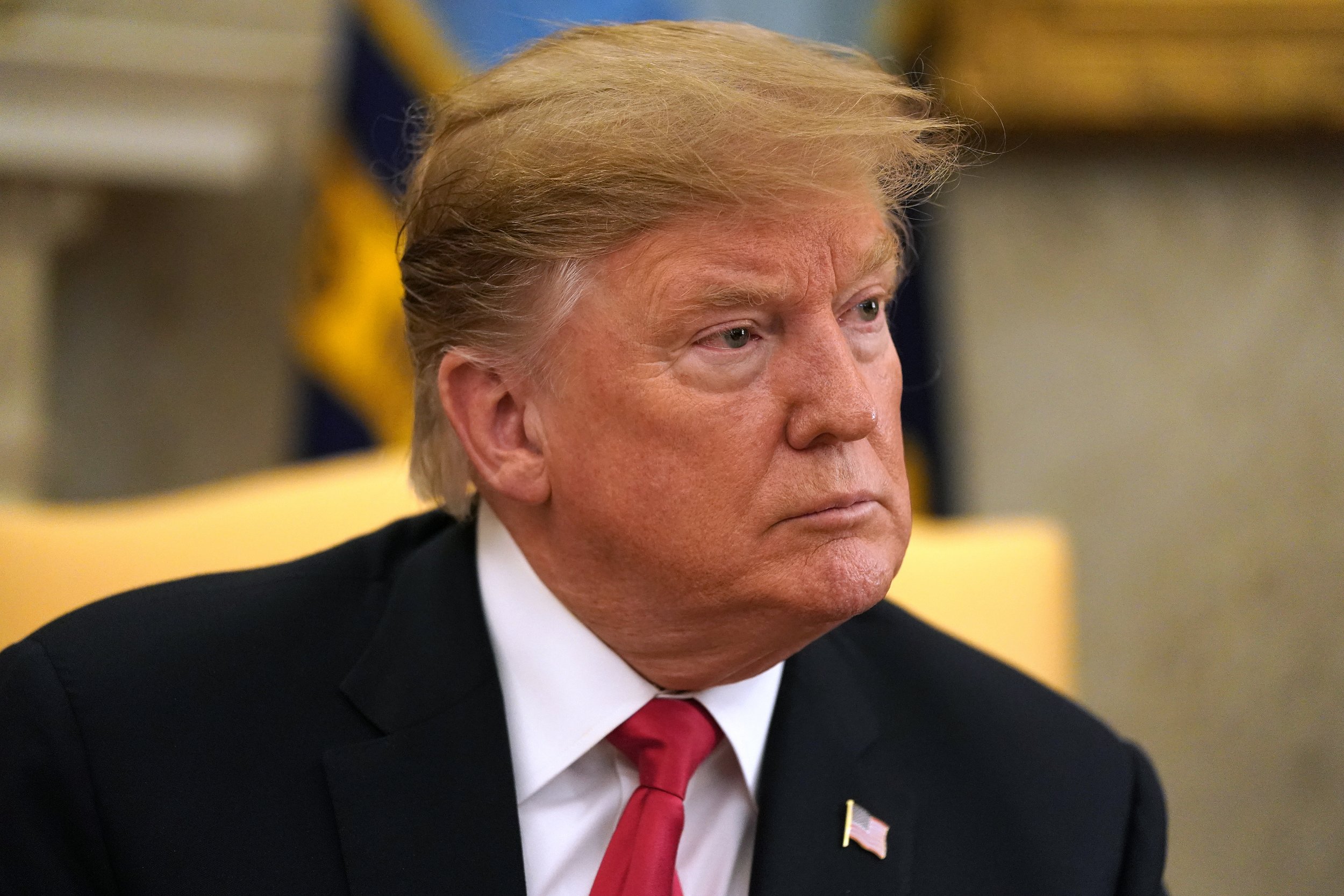 Does President Donald Trump know where his father was born?
For at least the fourth time since taking office, the U.S. leader appeared to suggest on Tuesday that he does not, as he incorrectly claimed that his father, Fred Trump, was born in Germany.
My father is German—was German," Trump said in the Oval Office, with NATO Secretary General Jens Stoltenberg sitting beside him. "Born in a very wonderful place in Germany, so I have a great feeling for Germany," the president added.
While the president's father is of German descent, being the son of a German immigrant, Fred Trump was born in New York—not a "very wonderful place in Germany." Fred Trump's father, Friedrich Trump, was born in Germany and later emigrated to the U.S. in 1885 at the age of 16.
It is unclear why Trump continues to insist that his father was born in the western European country. However, every time he has invoked the claim, including at least three instances last year, the president has been either criticizing Germany's contribution to the North Atlantic Treaty Organization (NATO) or the European Union's trade relationship with the U.S.
Trump's comments on Tuesday came after he accused Germany of not "paying their fair share" when it comes to NATO. The U.S. leader said that he had "great respect" for German leader Angela Merkel, despite being disappointed that her country was not contributing more to the military alliance.
During a NATO summit last year in Belgium's capital, Brussels, Trump said that he had "great respect for Germany" before claiming that his father was from Germany.
"Both of my parents are from the EU," he said. "Despite the fact they don't treat us well on trade."
The U.S. leader made a similar statement during a trip to Scotland, where his mother was, in fact, born, last year, telling CBS News: "Don't forget both of my parents were born in EU sectors—my mother was Scotland, my father was Germany."
Trump went on to say: "I respect the leaders of those countries. But—in a trade sense, they've really taken advantage of us and many of those countries are in NATO and they weren't paying their bills."
He also made the assertion during an interview with Fox News' Sunday Morning Futures last year, in which he said: "My parents were born in the European Union."
"I love these countries, Germany, Scotland," Trump said. "They are still in there, right?"
Despite the positive feelings towards the two countries, Trump made the comments while admonishing the EU for making it difficult for U.S. cars to make their way into European markets. The president said that while "we love the EU," it wasn't fair that "they send their Mercedes in and we can't send our car products in."
Ongoing trade talks between the U.S. and EU were brought to a standstill last month, with U.S. Trade Representative Robert Lightizer asserting that the U.S. had reached a "complete stalemate" with the union predominantly over agricultural demands.
With the Trump administration and EU countries deliberating over how to break the stalemate, it may not be long before we hear the president invoke his father's spurious German provenance once again.